I've been fascinated with student loan memes lately because, well, because we are in a student loan debt crisis. And, like most people in a crisis, we are looking for something to lighten the load.
So if you're looking for some funny student loan memes then hopefully we can provide you with some funny memes.
Whether you're a college freshman or going to college as an adult — student loan debt is no fun, right? But let us put that aside for a while and just enjoy these student loan memes that will hopefully make you laugh.
Funny Student Loan Memes
Check out these student loan memes that perfectly describe the struggle of crippling student loan debt that's all too real.
1) Accurate depiction, those student loan refunds… where you get those at?
2) You in 50 years still trying to pay off your student loans.
3) That would be nice.
4) Sallie Mae Be Throwin' Shade!
5) So true on so many levels.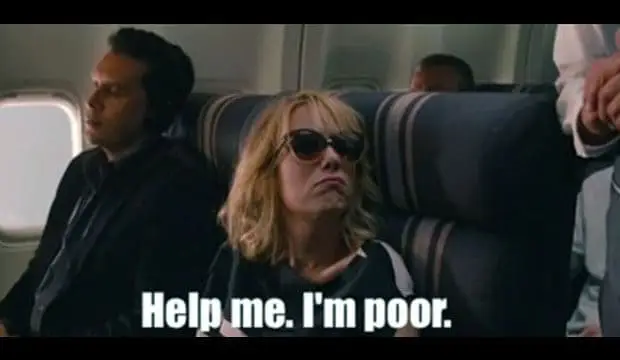 6) Cheers to you glorious bastards!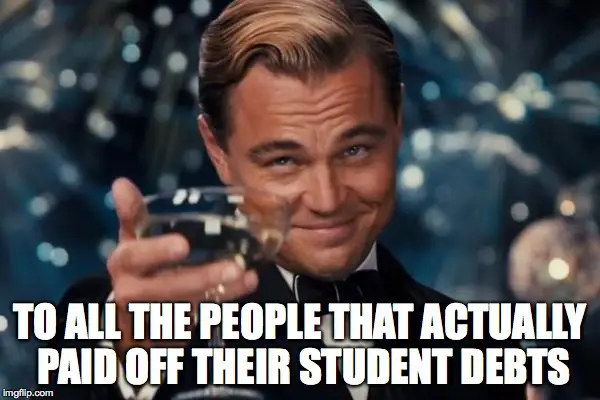 7) Student loan meme winner here.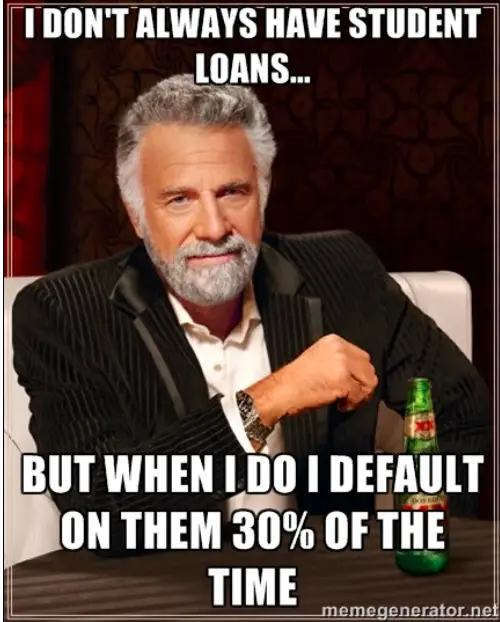 8) Sad, but true.
Student Loan Memes Are No Joke!
Or are they? Hopefully, the student loan memes above made you smile.
If you're ready to get back into learning about your student loans after that humor break, here are some good student loan resources to consider: