So have you finally saved $1,000 or more and want to get away on a cruise? Learning how to save money on a cruise doesn't need to be difficult — cruises are supposed to be fun.
Cruises are popular vacation options that allow you to relax and enjoy a variety of destinations in one trip.
The last decade was one of record growth for the cruise industry and that trend looks set to continue into the 2020s, according to Forbes.
But cruises are also notorious for "nickel and diming" you once they have you on board. Even if you purchase an "all-inclusive" cruise package, you should still expect to be hit with sales pitches for extra services, fancy dinners, and other amenities.
You can definitely enjoy a nice cruise without spending a lot of money. It just takes a little awareness of how things work on a cruise and a little preplanning to make it happen.
Here are 10 ways you can save big on your next cruise adventure:
1. Avoid the Specialty Restaurants
One of the easiest ways to save money on a cruise is to avoid spending money on fancy meals at specialty restaurants. If you purchase an all-inclusive cruise, the price you pay will include meals at the main dining room and possibly a couple of other dining facilities.
Yes, it's true that the specialty restaurants offer some very nice dining options. But those options often come at a steep price. If you really want to check these restaurants out, it may be possible to purchase a restaurant package that includes a variety of dining experiences at a discounted price.
2. Do Your Own Thing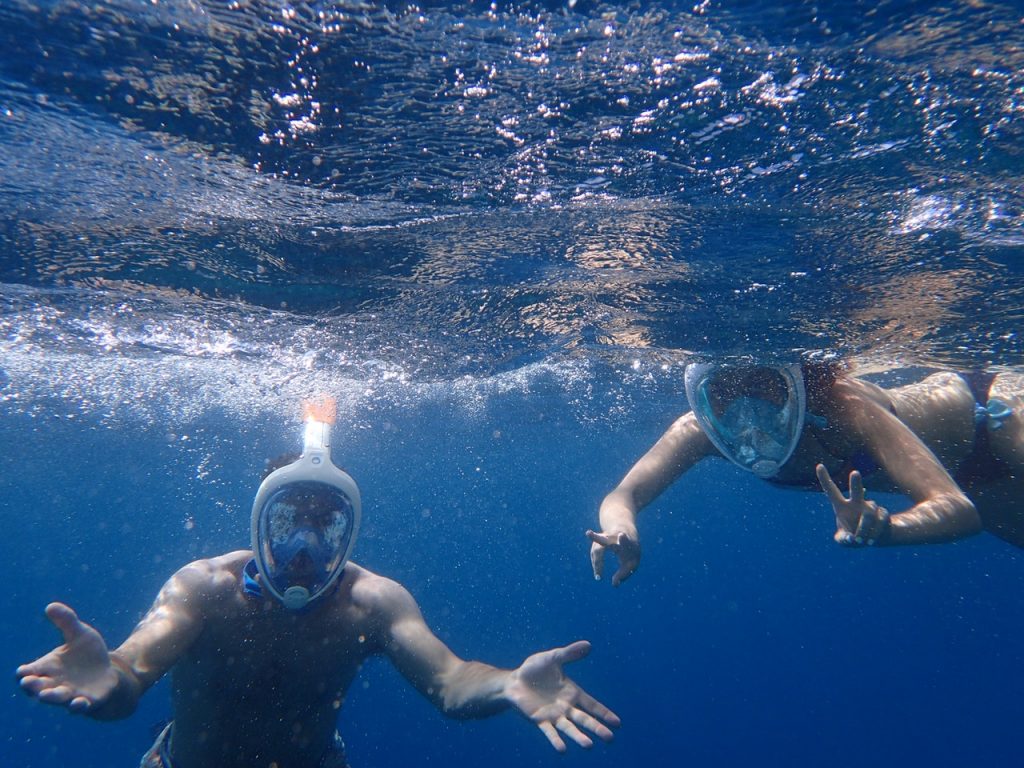 Cruises often sell special shore excursions at every stop they make where you are taken on a guided tour of the destination. There are benefits to these shore excursions. Cruise lines typically use licensed and reputable tour operators, for example. But the shore excursions offered by the cruise lines are usually very expensive.
You can save big by doing your own thing at each destination. You can be your own tour guide and discover a place and everything it has to offer on your own. You can also purchase shore excursions independent of the cruise line, which are usually much more affordable.
3. Avoid the Internet and Telephone
Why do most people go on cruises? It's to get away from things, visit new places, and have new experiences. Then why do so many insist on getting on the internet and making phone calls while they are at sea?
Making telephone calls and connecting to the internet on cruises is expensive. You can drastically cut expenses by deciding before you even board to completely disconnect from the outside world for the duration of your trip. It'll still be there when you get back. Just leave your laptop, smartphone, and other gadgets at home and give yourself permission to enjoy a gadget-free vacation.
4. Skip the Beverage Package
An all-you-can-drink alcoholic beverage package may sound like a great idea at first, but unless you're a hardcore drinker, you may actually save money by buying drinks one at a time.
Alcoholic beverage packages typically cost $50 – $60 a day. You are charged that amount every day of the cruise, regardless of how much you drink. Are you really going to drink $60 worth of alcohol on days when the ship is at a port? Most don't.
Paying $7 a beer may sound like a lot, but you may actually come out ahead by buying your drinks one at a time and watching your alcohol consumption.
6. Bring Your Own
Some cruise lines allow you to bring your own drinks, including alcoholic beverages. Not all do, but it's still worth checking to see if your cruise line does since the savings can be substantial. Be forewarned, however, that you may be charged a "corking" fee per bottle for alcoholic beverages.
Bringing your own bottled water, fruit juices, and especially alcoholic beverages is a great way to save a lot of money. You can also learn how to save money on groceries so you can get extra savings. The more you can cut your bar tab, the better.
7. Travel Light
Many cruises charge a fee to check your bags when you board. You can potentially save some money by traveling light with fewer bags. You may also be able to save money on baggage fees with your airline if you need to fly to and from your cruise departure point.
If necessary, you can always use the ship's laundry service to make sure you have enough clean clothes to wear. These laundry services are usually not expensive, and they are even complimentary on some cruises.
As an added benefit, the lighter you travel, the easier it is to get around. It's not just about saving money. It's also about reducing stress and making your vacation easier and more enjoyable.
8. Skip the Tip
You can potentially save a lot of money by finding out from your cruise line whether tips are including in the prices of amenities, food, and other things before you board. They often are. If so, you can skip the tip and watch the savings add up.
If your cruise line does not include tips in with their prices, check to see if they have a tipping guideline. You can use this to determine appropriate gratuity for good service without tipping too much or too little.
9. Avoid the Casinos
"The house always wins" is a popular saying for a good reason. The odds are always stacked in favor of the casino. It's a business, after all, that is designed to generate a profit. It's way too easy to blow through a wad of cash at these places and then leave empty-handed.
If you must spend some time in the ship's casino, then play responsibly. Set a budget for your playtime and stick to it. Once the money is gone, that's it. It's then time to leave the casino and do something else.
10. Take Your Own Pictures
Many cruises have professional photographers on board who are very eager to take your picture – and then take your money. While it's nice to have a keepsake from your vacation, you can save big by skipping the pro pictures.
This doesn't mean you have to go without any pictures from your trip. Just take your own with your digital camera. If you want a nice picture of yourself, just ask someone if they would take a quick picture of you. Most people won't mind.
11. Go Easy on the Shopping
Stores in both the cruise ships and at shore excursions are packed with all sorts of pricey souvenirs. You can save a lot by avoiding the expensive trinkets and only buying necessities – like something you may have forgotten to pack for the trip.
If you do want to purchase a souvenir, set a budget and stick to it. Living cheap and saving money on your cruise means avoiding expensive items and going with something modest, like a t-shirt.
Learning How to Save Money on a Cruise is Possible
It's definitely possible to enjoy a cruise without spending a lot on extras. With a little preplanning and a watchful eye on unnecessary expenses, you can enjoy a nice, relaxing cruise without breaking your budget.
Our Pick
Chime Banking
Experience fee-free overdraft up to $200 when you set up direct deposit with SpotMe.
Let Chime spot you when you need that little extra cushion to cover an expense.
Join the millions and make the switch today!
SIGN UP FREE