Want to sign up for money or just free money?
Today I'm going to show you some new strategies to make some extra money fast simply by clicking a few buttons on your cell phone (in under 5 minutes).
The best part? A lot of these cash sign up bonus offers require no effort at all.
I get it.
Life happens.
Sometimes you need some extra cash to pay a bill or you're trying to save up for something you want.
You don't want to fall behind on bills and are wondering how to make money today or what apps pay you real money?
Sure, another 100 sign up bonus earned today wouldn't hurt. We've all been there, but what do you usually do when that happens? This is an exhaustive list of things that anyone can do, today, in order to get free money through the best sign up bonus offers I've found.
If you're strapped for time, I'll go ahead and share the best sign up bonus instant offers that you can add to your side hustle arsenal.
Best Sign Up Bonuses
Free Stock Bonuses
Need to make $100 fast? Here are some companies that are offering free stocks.
Robinhood – Between $5 and $200 in Free Stock
Are you ready to say goodbye to fees for when you buy and sell stocks and hello to commission-free trades?
That's right, Robinhood lets you do everything for free and takes no fees — ever.
Robinhood is a free investing app for your phone. I really mean free all around – free to join and they don't charge any fees to buy or sell the stock. You can get a share of stock like Apple, Ford, or Sprint for free when you join through this link.
They are also offering a free stock promotion and you don't even have to deposit any money to receive the stock.
Just sign up and wait a few days for it to show up in your app. You can also cash out immediately and transfer the funds to your bank account — if you wanted to.
If you wanted to learn you can sign up for information from Robinhood through here.
Robinhood
Robinhood is a free-trading app that allows you to trade stocks, crypto, and more without paying commissions. Plus, they'll give you a free stock worth between $5 and $200 for joining.
COLLECT FREE STOCK
Public – $3 to $300 in Free Stock
At Public, its mission is to open the markets to all which is why trades are commission-free and there are never any account minimums to set up or maintain.
Public never charge any hidden service or convenience fees because, well, frankly, there's nothing convenient about a convenience fee.
The company are proud to keep Public free and open to all so that everything you invest and earn stays all yours.
Public makes it possible to buy any stock with any amount of money — commission-free. And what's more, they keep it simple at Public and that goes for the terms and rules of claiming a free stock.
Claiming a Free Stock is limited to one redemption per person and your account must be approved and active to qualify and receive the stock. The Free Stock is worth up to $20 and the amount designated for each redemption is random.
You can get $10 worth of Alphabet (Google), J&J, Facebook, Apple, Visa, Chase, Microsoft, Amazon, or Alibaba through this download link.
Public.com
Public.com is a commission-free investing app that caters to Millennials and Gen-Zers keen on investing in line with their social preferences and with good company. New users can receive a free slice of stocks valued between $3 to $300.
GET UP TO $300 FOR JOINING
Offer valid for U.S. residents 18+ and subject to account approval. There may be other fees associated with trading. See public.com/disclosures/.
Acorns – $10 Bonus
Investing is a great way to make some extra money.
If you're not sure where to start, Acorns is one of the most popular microsavings platforms. It literally lets you turn your spare change into investments. Join through here (must complete application) and get a $10 welcome bonus.
How Acorns works:
Sign-up here, it takes a few minutes
With the app, you'll start small and stack up change over time with the Acorns "round-up" feature
Then potentially start earning money on your investments
Sounds like fun? Sign-up for Acorns, collect your $10 and double your money by investing. You can also get a registration bonus through here.
$10 Bonus
Acorns
With Acorns, automatically invest spare change from everyday purchases in expert-built portfolios recommended for you, easily save for retirement, get paid early, and more. Start in under 5 minutes and get a $10 bonus today!
GET YOUR BONUS
ACORNS REVIEW
TradeStation Crypto
Here's a present from TradeStation which is one of the best places to buy Bitcoin and other popular crytocurrencies. You can now unwrap $150 in crypto on them. That's right, get $150 in crypto with all newly approved accounts after depositing at least $500 worth of crypto or purchasing $500 worth of crypto.
TradeStation gives you a $150 bonus when you maintain your balance and receive two $75 worth of BTC payments through this link.
Just finish the application and take its award-winning tools and platform for a spin. Choose how and what you trade with a wide variety of commission-free and low-commission investment products.
This free investing app is legit and only takes two minutes to sign up for an account.
Get $150 in crypto
TradeStation Crypto
Bonus: $150 sign up bonus
Available nationwide with the ability to open online, Tradestation is offering new customers a $150 cash bonus when you open a new securities investment account or $150 in Bitcoin when you open a new crypto trading account.
SIGN UP NOW
Bank Sign Up Bonuses
Some digital banks are offering sign up bonuses where you can make $300 fast:
Chase Bank – $200 Welcome Bonus
One quick to earn money fast is through sign up bonus offers from banks. But it can be difficult to know which one is legit and won't make you jump through hoops. My favorite bonus currently is the $200 Chase bonus.
The Chase Total Checking® account is a top pick due to its popularity and its association with one of the nation's premier banks. You'll have convenient access to your funds with 4,700 branch locations, 16,000 ATMs, and a top-rated mobile app.
Opening a new account is a straightforward process through the online application. To earn the bonus, you'll need to receive a qualifying direct deposit within 90 days. Once completed, Chase will credit your account with the reward within 15 days.
While the account comes with a $12 monthly maintenance fee, you have options to waive it, such as maintaining a daily minimum balance of $1,500 or making electronic deposits of at least $500 each month.
If you can avoid the maintenance fee, we strongly recommend taking advantage of Chase's legitimate cash bonus offer!
$200 Chase Offer
Chase Total Checking®
If you're new to Chase and open a Chase Total Checking® account, you can earn up to a $200 welcome bonus. To complete the requirements for this consumer checking account, set up a direct deposit within 90 days. You'll receive your bonus within 15 business days.
CLAIM $200 OFFER
SoFi Bank – $300 Cash Back
SoFi Bank is a banking app that allows you to get some of the benefits of both a checking and a savings account. What's more, new customers can currently earn a sign-up bonus worth up to $300, even if you just want to take SoFi for a "test drive."
Get up to a $300 promotion for new and existing SoFi Bank members that deposit $1,000 or more in total qualifying Direct Deposit transactions within any consecutive 30-day window during the Promotion Period (ends Dec 31, 2022).
SoFi will credit members who meet the qualification criteria stated above with a one-time cash bonus of up to $300 deposited into their SoFi account within two weeks of qualification. Super easy and you can sign up for more information from SoFi here.
Want free money?
Earn 1.25% APY and up to $300 with direct deposit
Jump-start your savings with a SoFi Checking and Savings account. Open an account in a few minutes and start saving today with a rate among the highest in the nation. There are no monthly maintenance fees, no minimum balances to open and secure, 24/7 online access to your funds.
Discover Card – $100 Cash Back
Looking for easy sign up bonuses? One of the best ways to make some serious extra cash is to take advantage of credit card signup bonuses.
My favorite card with the best credit card rewards is the Discover it® credit card which has no fees at all. Plus, you can earn 5% cash back on everyday purchases at different places each quarter like Amazon.com, grocery stores, restaurants, gas stations and when you pay using PayPal, up to the quarterly maximum when you activate.
$100 Signup Bonus and $100 Referrals
Discover it® Cash Back
Annual Fee: $0
Regular APR: 11.99%-22.99% Variable APR
Intro APR: 0% intro APR for 15 months on purchases and balance transfers
APPLY NOW
Reward Sites Sign Up Bonuses
Want to make money with free app bonuses? You can make $10 instantly with the following app sign up bonus offers:
Swagbucks – $10
Swagbucks lets you earn money in so many ways like taking surveys, shopping online, or playing games, but many people love racking up money by watching videos in their spare time.
You can cash out your 'Swagbucks' as gift cards to hundreds of merchants or get your cash by PayPal (legit cash to your bank account). Many claim this to be one of the best reward sites in 2022 and they are currently offering a $10 sign up bonus.
Earn around $50 to $1,000 per year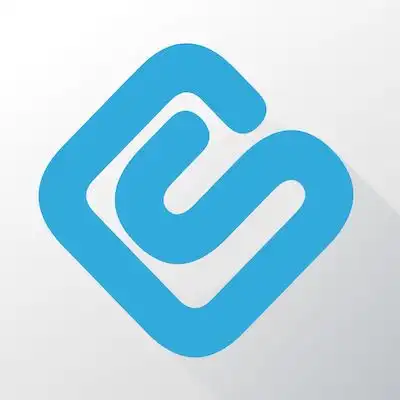 Swagbucks
Bonus: $10 sign up bonus
Swagbucks is a site that allows you to earn points or "Swagbucks" to redeem for gift cards or cash, yes, cold hard cash, via your PayPal account for doing simple tasks.
JOIN AND GET $10
InboxDollars – $5
One of the best apps that offers you the opportunity to get paid to watch videos is InboxDollars.
If you sign up before the end of this month, they also give you a $5 free bonus just to give it a try.
By spending just 5-10 minutes per day on this (either on your lunch break or during TV commercial breaks) you can earn and earn an extra $50/month just for playing games. They also offer you the opportunity to earn cash for sharing your opinion and completing surveys.
More people should be doing this.
InboxDollars
InboxDollars is a legitimate way to make extra money online. It's been around for 20 years, and the company says it's paid its members more than $59 million since 2000.
CLAIM $5 BONUS
Branded Surveys – $1
Get paid to take online paid surveys with Branded Surveys which is another survey app and website. Here, you'll take surveys for money about products created by some of the world's most famous companies – including Disney, Volkswagon, Amazon, Nike, Samsung, and more.
For each survey you complete, you'll earn money. They pay you straight cash. You don't have to convert your points into cash, you can see your earnings on the dashboard. Payout is through Paypal or check.
To get started, simply create your free account. It only takes a couple of minutes, and you'll receive a nifty $1 signup bonus when you do.
Branded Surveys
Branded Surveys has been around since 2012 and offers users a way to get paid to share their opinion on products or services. They're a legitimate way to get started making money online for beginners. You can earn money from doing daily polls as well as referring friends.
JOIN AND GET $1
Other Sign Up Bonuses
Need to make $50 fast? Here's how:
Nielsen Mobile Panel – $50
One of my favorite apps that not many people know about is Nielsen. If you have a cell phone or laptop then you can earn $50 fast right now. All you have to do is register for free (they'll track your browser usage) and you're set to earn $50 per year passively.
It's really noninvasive, requires basically no storage, and won't impact your device performance. After you installed the app, just use the internet as you usually would (but now you're getting paid — cha-ching!).
Nielsen gives out $10,000 each month so you can win real money for about 60 seconds of work. A no brainer.
Best for: passive income
Nielsen Mobile Panel
By participating in Nielsen research, you can improve products and services you use online today. Nielsen Computer and Mobile Panel combines your unique internet usage with people like you to build a picture of internet behavior.
GET PAID $60 FOR DOWNLOADING
Expired Bonuses
Aspiration Bank – $150 Cash Back [EXPIRED]
Want to get spotted a free $150 without having to take out a personal loan or worse, payday loan? Simply sign up for Aspiration, and the free banking app will make you $150 richer just for opening an Aspiration Spend and Save account.
Just spend at least $1,000 in cumulative transactions (utilities + groceries) within 60 days of opening an account and you'll get that $150 in your account. There's no catch. This bank account is legit and only takes two minutes to sign up for an account.
With the Aspiration Plus account, you unlock a 5% interest rate that puts this financial institution at the top of our list of the best 5% interest savings accounts.
Now you can get some beer money at any time — for free! You didn't have to do anything, other than originally sign up for Aspiration. It's as simple as that.
Best for: bank sign up bonus
Aspiration Spend & Save
There's a good chance your bank is using your money to fund oil projects that destroy the climate. Put your money where your values are. Join Aspiration today.
Open Account
What is a Sign Up Bonus?
In conclusion, a sign up bonus is a payment made by a firm in order to obtain your business. Sign up bonuses are used by businesses to entice new consumers to try out their products or services. To receive your bonus, you'll generally need to fulfill certain requirements.
Bank accounts and credit cards are some of the most popular incentives that may be earned by signing up for them. Other apps, on the other hand, give cash perks such as shopping platforms, cash back apps, and lots more.
The Bottom Line on Sign Up Bonuses
Getting signed up for bonuses is simple once you get the hang of it. Getting sign up bonuses can be a fantastic way to earn extra money with little effort. The offers change frequently, so check expiration dates on a regular basis.
You may actually earn money by looking for special discounts. Just keep in mind the specifics and you'll be fine. Have you gotten any great sign-up bonuses lately?