Home prices have risen dramatically. On the first day that properties are hitting the market, it's common to receive numerous cash offers even over the listing price.
We expect the Fed to pause its rate hikes by summer 2023. And homeowners who already own homes can look forward to refinance and explore other alternatives.
How can you profit from all of this as a homeowner? Continue reading to learn more.
How to Leverage Your Home Equity
Home prices are sky high, do these 4 savvy moves to profit:
1. Get Up To $500,000 For Your House Without Having To Relocate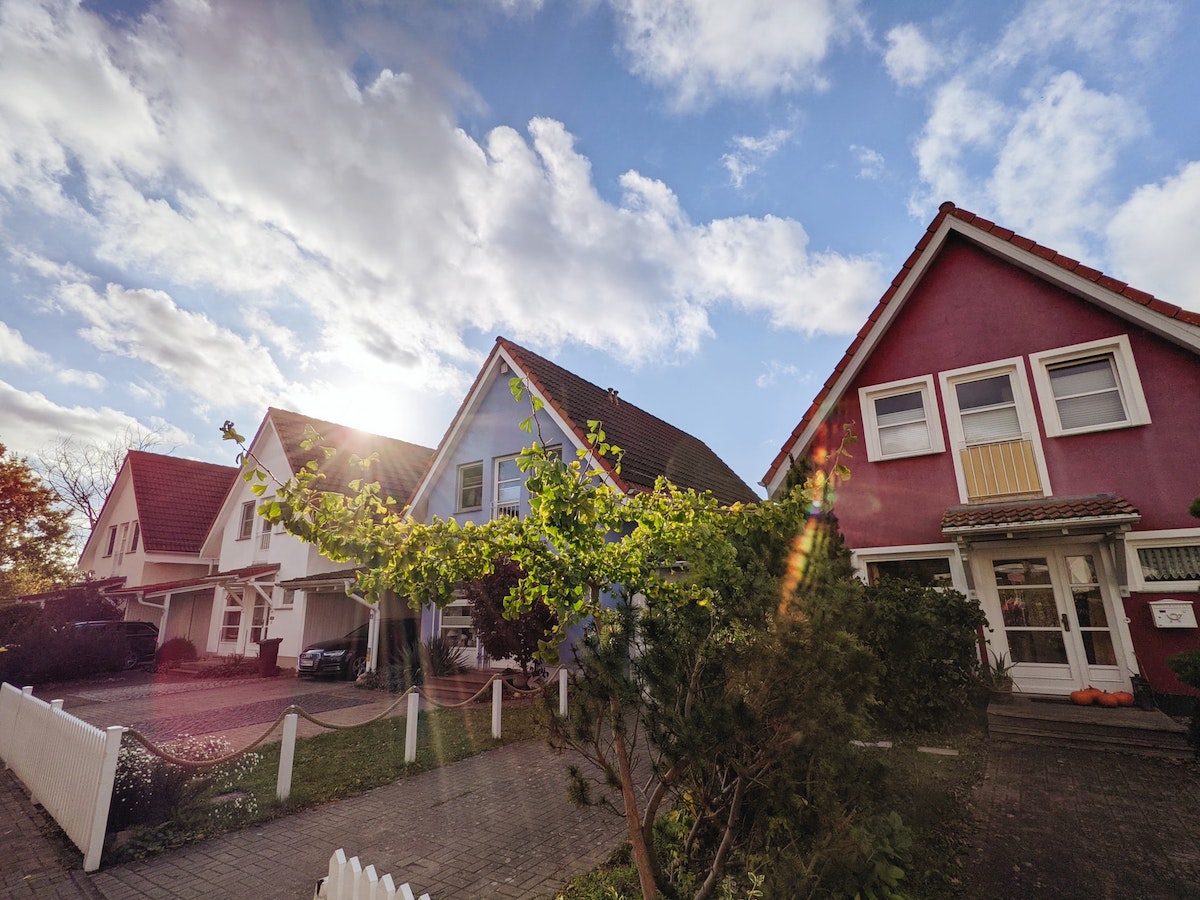 You've probably considered selling your house in order to take advantage of the present market and make a profit. But you may find it difficult to locate a suitable new home for a reasonable price, or you may simply prefer your existing home to leave it.
Unison may be the answer you've been searching for. Unison invests in your house, providing you cash today in exchange for a stake in your home's future appreciation, allowing you to profit from the housing boom without having to move.
If you qualify, Unison will give you up to $500k or 17.5% of your home's value in cash. Unlike a loan, there's no interest, no monthly payments, and no debt.
So, what's the catch? There isn't one. In exchange for its investment, Unison will share in any profits or losses you make when you eventually sell your house and move out (up to thirty years later). If you want to stay longer than 30 years, you can settle the contract with Unison at the end of the term without having to move out.
Get an idea of how much money you might receive right now. In less than two minutes, see if you qualify for a Unison investment. You may use the money you get in any way you choose.
2. Refinance Your Mortgage When Interest Rates Are Still Low
If you're a current homeowner, refinancing your mortgage is worth considering if you have a mortgage with a high-interest rate.
A lower interest rate could save you hundreds of dollars every month, and thousands of dollars over the life of your loan. In addition, if you have equity in your home, you may be able to refinance for a larger loan amount and take cash out to use as you see fit.
Now is a great time to explore your refinancing options so you can get a new home loan, that has a lower interest rate (and better terms) so you can save thousands each year.
It's easy to do it with the following lenders that offer a quick and easy online application process and you can just get started in minutes.
3. Help Protect Your Your Family By Leaving Them Up To $8,000,000
One of the biggest financial mistakes you can make is not having life insurance, especially if you have dependents. If something were to happen to you, your family would be left with not only the emotional burden of your death but also the financial burden of mortgage payments.
Every day you age, the price of life insurance goes up, so it's important to get covered because today is the youngest you'll ever be.
Plus, with Ladder, you can get term life insurance starting at just $4.95/month. And Ladder offers policies from 10-30 years in 5-year increments, so you can choose the coverage that fits both your budget and your needs.
What's more, Ladder makes it easy to increase or decrease your coverage as your life changes, so if you have a change in health, you can get a lower rate.
To see how much coverage you qualify for and to get started, simply take Ladder's two-minute life insurance assessment here.
Flexible life insurance in minutes
Ladder
Appealing tech-forward approach to life insurance
For people ages 20 to 60
Easy to apply and manage your account online
Most applicants won't need a medical exam
Coverage limits up to $8 million
GET A QUOTE
4. Your Homeowners Insurance Bill Is Probably Too High, Here's How You Might Reduce It In Minutes
If you're paying too much for your homeowners insurance, it's time to switch to a cheaper provider.
According to a recent report, the average American family is overpaying by $1,000/year on their homeowners insurance. That's money that could be used for so many other things!
The good news is, there are now a number of companies that offer affordable homeowners insurance, like Lemonade.
Lemonade is a tech-driven insurance company that offers quick and easy coverage starting at just $25/month. Plus, they have a convenient app that makes it easy to file a claim, pay your bill, and get in touch with customer service.
What's more, Lemonade offers a giveback program, which means that when you make a claim, they will donate some of the money to a charity of your choice.
If you're interested in learning more about Lemonade, you can get a free quote here.
America's top-rated insurance
Lemonade
Lemonade Insurance offers a new approach to renters, condo and home insurance. They even give back up to 40% of unclaimed money to the nonprofit of your choosing.
GET A QUOTE
What is Home Equity?
Home equity is the portion of a home's value that is attributable to the homeowner's interest in the property. Homeowners build equity in a home as they make mortgage payments and the property value appreciates. Equity can also be increased by making improvements to the property.
Home equity can be used to finance a variety of expenses, including home renovations, medical bills, and college tuition. Home equity loans, home equity lines of credit (HELOCs), and cash-out refinances are three popular ways to access home equity.
When taking out a home equity loan or HELOC, it is important to consider the risks involved. Borrowers should be aware that they are putting their homes at risk if they are unable to make payments on the loan or HELOC. Additionally, borrowers should be aware of the potential for interest rate increases, which could make it more difficult to repay the loan or HELOC.
Additionally, a cash-out refinance entails refinancing a home with a new loan that has a higher loan amount than the existing loan. The difference between the two loans is paid to the borrower in cash.
Borrowers should be aware that they are taking on a new mortgage with a higher interest rate when they do a cash-out refinance. Additionally, borrowers should be prepared to pay closing costs and fees associated with the loan.
Should You Take out a Home Equity Loan or HELOC?
There is no one answer to this question. Borrowers should consider a variety of factors when deciding whether to take out a home equity loan or HELOC, including their financial needs and goals, the interest rate environment, and their ability to make payments on the loan or HELOC.
Additionally, borrowers should be aware of the risks involved in taking out a home equity loan or HELOC, including the risk of foreclosure, before making a decision.
When to Use a Cash Out Refinance?
If you're considering a cash out refinance, there are a few things you should know. A cash out refinance is basically when you refinance your mortgage for more than the amount you currently owe, and you take the difference in cash.
For example, let's say you have a $200,000 mortgage with an interest rate of 3.5%. Your monthly payment would be $1348. If you did a cash out refinance for a $250,000 mortgage, your new loan would have an interest rate of 5% and your monthly payment would be $1,685.
There are a few reasons why people choose to do a cash out refinance. One reason is to get a lower interest rate. If you can get a lower interest rate, you'll save money on your monthly payment and on the total amount of interest you pay over the life of the loan.
Another reason people do a cash out refinance is to get access to cash when you need money now. Maybe you need to make a large purchase or you want to consolidate debt. Whatever the reason, getting cash out of your home can be a good idea.
Of course, there are also a few disadvantages to doing a cash out refinance. One is that it will cost you money in the form of closing costs. These can range from 2% to 5% of the loan amount, so you need to be sure you can afford the upfront costs.
Another disadvantage is that it will increase the size of your monthly payment. If you're already struggling to make your mortgage payment, this could make things even more difficult.
Finally, a cash out refinance will also lengthen the term of your loan. This means you'll be paying on your mortgage for longer, and you'll end up paying more interest over the life of the loan.
4 Worst Ways to Leverage Equity in Your Home
Your home equity can assist you in meeting your financial objectives, but it only works to your advantage if you use it well. Avoid employing your equity for the following items:
Splurging on vacations
Splurging on unnecessary purchases like cruises or vacations isn't wise. It can be tempting to use your home equity like a piggy bank and tap into it whenever you want or need to, but this is one of the worst ways to use your equity.
Not only will this put a dent in your savings goals, but it can also negatively impact your ability to make future financial goals, such as retirement.
Paying off high-interest debt
You may be tempted to use your home equity to pay off credit card debt or other high-interest debt, but this is usually not a good idea when trying to get out of debt.
While you may save on interest payments in the short term, you'll likely end up paying more in the long run, as you'll be paying interest on your home equity loan as well.
Additionally, if you default on your home equity loan, you could end up losing your home.
Covering everyday expenses
Your home equity should not be used to cover day-to-day expenses, such as groceries or utility bills.
Not only is this a bad use of your equity, but it can also put you at risk of foreclosure if you can't make your payments.
If you find yourself in a tight financial situation, consider other options, such as borrowing from family or friends, or using cash advance apps, before turning to your home equity.
Investing in depreciating assets
Avoid using your home equity to invest in assets that are likely to depreciate, such as cars or boats.
Not only will you lose money on the investment itself, but you'll also be left with a loan to pay off.
If you must invest in a depreciating asset, consider using other forms of funding, such as a personal loan.
You'll generally want to focus on appreciating assets when you want to build wealth.
By avoiding these four traps, you can make sure that you use your home equity in a way that benefits you financially. When employed properly, home equity can give you the boost you need to reach your financial goals.