Are you interested in learning about the best cash advance apps for instant money?
Today I'm going to show you some new strategies to borrow money instantly simply by clicking a few buttons on your cell phone (in under 5 minutes).
I get it.
Life happens.
Sometimes you need some extra cash to pay a bill or you're trying to save up for something you want.
You don't want to fall behind on bills and are wondering how to get an instant $50 loan or what money borrowing apps can pay you today?
Sure, another 100 dollars paid out early wouldn't hurt. We've all been there, but what do you usually do when that happens? This is an exhaustive list of things that anyone can do, today, in order to get your paycheck early so you can earn money today.
If you're strapped for time, I'll go ahead and share the best cash advance apps for interest-free cash advances.
How to Get Cash When You Need Money Now
These apps help you get your paycheck early and can help you get paid today.
Try these free mobile applications available in the App Store and Google Play Store — so you can borrow cash with ease:
1. Cash advance apps
When you're thinking 'I need money now' one of the best places to turn to is using cash advance apps, even if you bad credit.
Because these payday apps help you get your paycheck early can help you borrow money instantly. I mean you worked today, get paid today.
Chime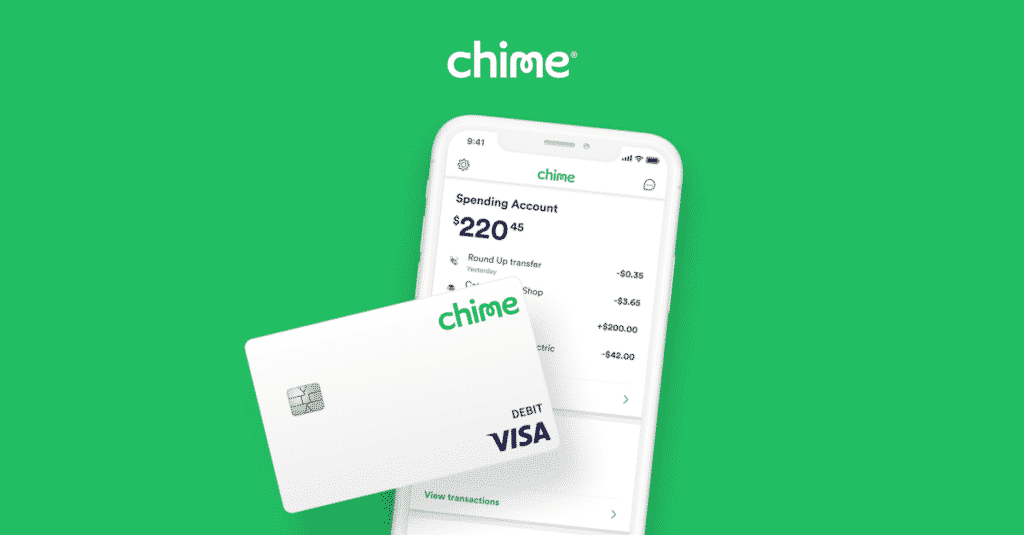 Traditional banks took $11 Billion in overdraft fees in 2019. At Chime, they do things differently. Instead of charging you an overdraft fee, they allow you to overdraft up to $200 with no fees. So if you need to pay for something but don't have any money, you can still buy it with Chime SpotMe covering you.
Empower
Empower is an app designed for today's generation. No matter what lies ahead, they'll help you thrive by letting you borrow money. By downloading the app you can get a cash advance of up to $250 when you need it most, and save for your future.
You can count on them to have your back and get a cash advance up to $250 directly to your account. No applications, no interest or late fees, no credit checks or credit risk. You just pay them back automatically when you receive your next direct deposit. There's no catch. It's that simple.
Earnin
With Earnin, you get paid today and can access up to $100 per day from the pay you've already earned, without hidden fees or interest. You choose what you want to pay to support the service (which can be $0)—and gain access to your hard-earned cash right when you need it. This is a radical change from the way other instant loan apps typically function. There are a few apps like Earnin, but most of them have a monthly fee which is what sets Earnin apart being absolutely free.
Albert
Albert can spot you up to $250 so you can make ends meet. No late fees, interest, credit check, or hidden hands in your pocket. As long as you have a paycheck and have repaid your past advances, you can request up to 3 cash advances per pay period. There's no catch. Albert is legit and is also giving away a $150 cash bonus to new members and another $150 bonus for every person you refer to the financial advisor service.
Brigit
Brigit is another instant loan app that can help anyone get paid today. By downloading the free app on iOS or Android — you can join 3 million members who get paid up to $250, budget, and save smarter with Brigit. Only takes 2-minutes. No credit check. No interest.
Odd Jobs to Make Money Now Around Your City
These are a set of money-making ideas that do not require formal or corporate skill sets. Rather, it is more dependent on time commitment, soft skills and the resources available to someone who needs money desperately. Yup, these are realistic ways to earn money around your town without paying anything.
Here are a few options that you can check out when you need money today.
2. Renting out a spare room
Don't want to use a payday loan, short term loans, personal loan, or payday lenders? No problem.
If you're thinking, I need money now then look no further than that spare room in your home. This is an awesome opportunity to earn a little extra income from your extra space.
There is enough profit in renting out a spare room to help you cover a quarter of your monthly costs or when you need money fast.
If you are not looking for a full-time roommate, you can list your house on Airbnb for specific time periods.
Fun-Fact: Airbnb said hosts in Washington, D.C. earned $96 million last year, up from $82 million in 2017. The average Airbnb host in D.C earned about $10,000 in supplemental income last year according.
3. Catering
Catering is another way to score some extra cash when you need money desperately.
Catering is one of the easiest ways to get money since a majority of the event managers are understaffed.
You can also easily accommodate a catering gig into your schedule, as parties are generally held during the weekends and during the holiday season. You can generally find catering gigs on ZipRecruiter or Craigslist.
4. Take on babysitting gigs
According to UrbanSitter, the national average for 2021 is $18.36 per hour for one child (and $21.23 for two), up a bit from last year's $17.73 average.
It is a good idea to babysit for family and friends when starting out. You will be able to gauge if you have the required patience and aptitude to deal with kids.
Also, trust is an extremely important factor for parents when hiring for babysitters. By starting off with your friends-family circle, you will be able to earn reference & experience letters which will give a huge credibility boost for your profile. You can find babysitting gigs on sites like Care.com and SitterCity in order to make money whenever you need it.
5. Become a DoorDash or PostMates driver
DoorDash and Postmates (Owned by Uber Eats now) give you an excellent opportunity to put your driving license to use. It is an ideal gig even if you have a 9-5 job as both companies allow you to set your own working hours and you always get paid instantly.
According to a blog post in RestaurantDrive, a survey determined that the amount that DoorDash pays U.S. Dashers increased by 12.5% on average, and overall Dasher earnings (including tips) increased to an average of $18.54 per active hour. That's higher than medium wage in most states.
6. Handyman services
A handyman is someone who is skilled in tackling "fix-up tasks" like repairs and maintenance work. Handyman work includes gardening, plumbing, electric and mechanical repairs, etc. Apart from making a few extra bucks when you need it desperately, you also save on taxes.
Fun fact: The Penny Hoarder recently covered a story on a self-employed handyman who earns $30,000 a week. Not bad.
You can find handyman gigs on apps like TaskRabbit. Here's how it works:
Register online and complete the registration form
Verify any identity verifications required
Start tasking by downloading the Tasker app and accept your first job to make money whenever you need it
7. Get paid to play with dogs
This method to get cash fast is for all the animal-lovers out there. Dog walking has 3 lucrative benefits: you get to spend time with your four-legged friends, you yourself get some exercise and you don't have to pay taxes.
You can find dog-walking gigs on Rover. At Rover, you can get paid to play with dogs by joining the nation's largest network of pet parents. You can your own schedule and prices. Offer any combination of pet care services. Set size, age, and other pet preferences that work for you.
8. Rent out your car
What should you do if you need money now? Start looking at some of the items that you have that you can rent out, like your car.
Some people are turning their cars into a second paycheck by using apps like Getaround and Turo. With Getaround, you're paid monthly and you can earn $1,000s per year actively sharing your parked car.
9. Become a brand ambassador
This is suited to students with people, sales and marketing skills. Brand ambassador is an incentive-based program, where students are paid to promote a particular brand on campus (like Jameson liquor or Red Bull energy drinks).
Tasks can range from wearing company merchandise, getting registrations or social media promotions. Campus ambassador opportunities are posted on job and internship sites like LinkedIn and ZipRecruiter.
10. Teach English online
Teaching English online is a great way to meet new people and earning money on the side. By teaching online you have the ability to choose your own work-from-home schedule, an ability to bring your own teaching style to a custom-designed classroom and receive local, US and UK-based support and payments.
The task is simple: Sign up for a teaching company like Education First (EF) and get paid to teach English to people overseas. The requirements are basic, you just need a Bachelor's degree from US or UK University, currently residing in the US or UK and have some prior tutoring experience.
Teachers with EF earn up to $20 per hour.
11. Deliver groceries
Grocery delivering apps are on the rise with the rise of the coronavirus making people stay indoors now, according to Gigs Done Right. You can profit from this demand by signing up for food delivery apps like Instacart.
Instacart is the North American leader in grocery delivery. Their technology gives customers access to their favorite grocery stores like Kroger, Shaw's, Costco, and Aldi so they can order groceries from anywhere. If you wanted to deliver groceries with them you can become a full-service shopper and earn around $20 per hour plus cash tips.
As an Instacart Shopper, you would receive these orders through an app on your smartphone, then shop and deliver groceries to the customer's door. You can earn money quickly when you need and shop and deliver customer orders on your own schedule. Get to know your community by delivering to new and familiar areas.
12. Participate in medical studies
Being a human guinea pig is not a bad idea after all, especially if you can earn up to $15,000 per project (some clinical trials do shell out that kind of cash!).
Research and clinical trials test the effect of drugs and medicines to determine their efficiency. While the money may look lucrative, one must do thorough research before nominating himself/herself for a study regarding the safety measures and side effects. In case you want to explore this option you can use ClincialTrials.gov to find studies.
Other Ways to Get Cash Today Online
Did you know that the online outsourcing market is projected to grow to $16 Billion by 2023? Young adults, especially those in the age group of 20-25 years form a large part of this outsourcing market.
Hence, it comes as no surprise that nearly 80% of students work part-time and about 30% of working professionals have side jobs or what we like to call, side hustles. Using side hustles has increasingly become a popular option in the last decade, with students and working professionals alike.
Here are a few reasons why best side hustles have appeal when you need money fast:
Opportunity to earn an additional source of income, which can be used to offset the financial pressure due to student loan debt and lifestyle upkeep.
Develop and hone a skill set
Productive use of time
Side hustles or the "second job" is a concept that has been branded by the millennial generation. Besides the regular 9 to 5 clocked hours, some people design websites, some download apps that pay real money, some tutor a subject and some others run odd errands to make a few extra bucks on the side.
In fact, the gig economy, characterized by independent contract jobs, has been growing at a faster rate than payroll employment. According to a report by CNBC, the number of independent contractors has increased by 27% more than the traditional clocked-hours employees in the last 2 decades.
If you want to take complete advantage of the opportunities existing in the gig economy, below are some of the best ways you can pursue to earn additional income when you need money desperately.
The ideas above are ways for you to get money relatively fast when it's urgent. Here are a few alternative ways to get cash (through online methods) when you need it.
13. Freelancing
Freelancing is a great way to gain some practical experience in your interested field and get access to fast cash.
As a freelancer, you can work with multiple clients at the same time. Freelancing projects are a great way to build your portfolio and pick up on a multitude of skill sets. You can take up a few projects for free initially, to get on your references and build work samples for your portfolio.
Once the word is out about your credibility, you can set a price chart and take up projects according to it and always have a steady stream of income. You can find freelancing projects on Fiverr or Upwork.com.
14. Play Skillz game apps to win real money
There really are free game apps that you can download on the App Store or Google Play store that'll pay real money.
Skillz is a multiplayer tournament platform that lets you compete in mobile games with other people around the world for either real cash or virtual currency.
Once you make a deposit, you can use that money to enter cash tournaments and win real cash prizes. You can then withdraw your winnings at any time. Popular Skillz games include Pool Payday, Solitaire Cube, 21 Blitz, Dominoes Gold, and Blackout Bingo.
So if you play games anyways, now you play them without wasting time or money.
15. Take online surveys
Yes, you do get paid to give your opinion. However, your feedback should be detailed and honest as you are judged by your content quality here. You can earn anything from $1-$50 per survey and get paid instantly through PayPal.
Here are some trusted survey companies that pay you in cash via PayPal:
16. Become a user tester
User-testing is research conducted by firms to improve their customer experience. Businesses are willing to shell out quite a few bucks to understand if their product/service effectively satisfies the customer demand before officially introducing it in the market. You can register yourself as a user tester by downloading apps like S'mores.
S'more (Android only) is a lock screen rewards app that allows you to earn points in exchange for us placing ads and content on your lock screen.
17. Get a free stock in the next 3 days
If you need money fast you can claim a free stock offer from the popular Robinhood investing app. Robinhood currently has approximately 6 million users and they are currently offering new users a free stock like Facebook (worth $200 today), Apple (worth $150 today), or Microsoft (worth $261 today).
Simply sign up through a Robinhood Promo Link and you will get 1 share of free stock to your account when your brokerage application is approved. You'll be able to keep the stock or sell it after 2 trading days. You can then withdraw the money to your bank account after.
18. Get money for scanning receipts
What do you usually do when you get receipts after buying groceries? If you're like me, you usually crumble them up and toss them out.
I used to do that before I learned about the Fetch Rewards app.
Fetch Rewards is a free grocery savings app that rewards you just for snapping pictures of your receipts. That's really it. Free rewards on groceries on thousands of products every day, no matter where you get your groceries. Just scan your receipts and let them do all the work
Download Fetch for iOS or Android phones to get money today.
19. Get translation gigs
The current market size of the global languages industry is around $40 billion and it is expected to keep growing cumulatively every year. The best part is, that although there are various translation-related applications, automated translation is not considered to be completely reliable by publishers. There is a continued demand for translators, especially in the areas of website translation, transcripts, and foreign language education.
20. Join referral programs
According to research by the research company Neilson Holdings, people are 4 times more likely to buy a product/service when it is referred by a friend.
Now, that is a statistic that companies like and this is precisely why companies across all sectors and sizes have been implementing referral programs.
From an organization's perspective, the ROI of referral programs is lucrative and hence they are willing to invest in a decent incentive plan for the referring sources.
21. Sell stock photography
The growth of E-commerce and E-learning industries has been a catalyst in the transition of photography from a hobby occupation to an off-beat profession.
Almost every company has an account on stock photography sites like Shutter-Stock, Getty images, etc. to fulfill their imaging needs. There is a high demand for HD images to support E-commerce products, blog posts, articles and E-learning modules.
If you have always pursued photography as a hobby, maybe it is time to start thinking about it commercially.
22. Become an editor
Believe it or not, companies and people are willing to pay huge bucks for proof-reading and editing reports, proposals, advertising copies and other such documents.
In fact, certain freelance proof-reading is known to pay $17 per hour!
If you happen to have a background in human resources, you have added leverage.
Conclusion on Getting Money Now
There are so many payday loans, personal loans, personal loan lenders, credit card cash advance options if you need money today.
However, your best bet would be to use a cash advance app like Brigit to get money if you need money quickly.
If you're keen on working for your money there are side hustles you can do online and offline.
The best side gigs are not limited to just making money when you need it. In the current skill economy, they are a great asset to your resume! In fact, you might actually find your career calling and there is a possibility of a side gig turning into a full-time job.
Have you tried any of these side hustles when you caught yourself thinking "I Need Money Now Desperately"? Tell us in the comments section below!