Are you interested in learning which cash advance apps that work with Chime?
Today I'm going to show you some new strategies to borrow money instantly simply by clicking a few buttons on your cell phone (in under 5 minutes).
The best part? A lot of these money borrowing apps work with Chime Bank.
I get it.
Life happens.
Sometimes you need some extra cash to pay a bill or you're trying to save up for something you want.
You don't want to fall behind on bills and are wondering how to get an instant $50 loan or what apps can pay you today?
Sure, another 100 dollars paid out early wouldn't hurt. We've all been there, but what do you usually do when that happens? This is an exhaustive list of things that anyone can do, today, in order to get your paycheck early so you can earn money today.
If you're strapped for time, I'll go ahead and share which payday loans work with Chime.
These 10 Payday Loans & Apps Work With Chime
These apps help you get your paycheck early can help you get paid today.
Try these free payday loan apps mobile applications available in the App Store and Google Play Store — so you can borrow cash with ease:
Does Empower work with Chime?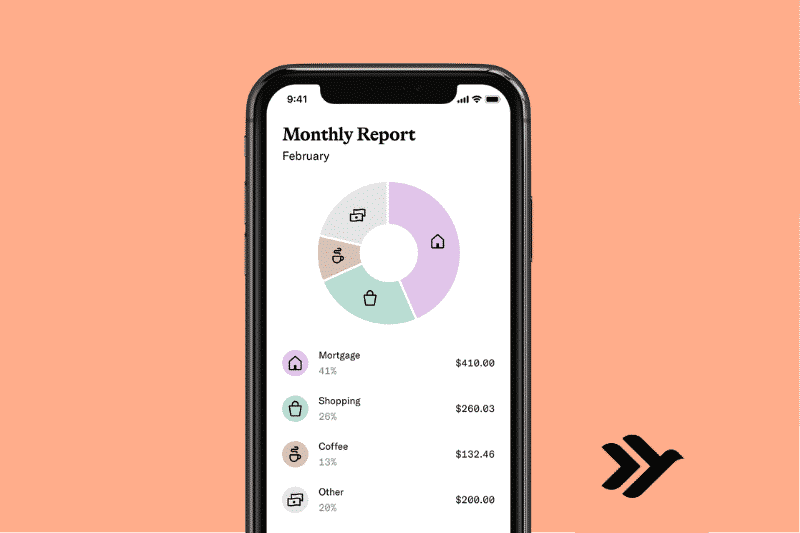 Yes. Empower works with Chime Bank so you can get a cash advance of up to $250 through the payday loan app.
To link to your Chime Bank account to Empower:
Go to the Home page of your app and scroll down to the Accounts section
Click on the + icon on the upper right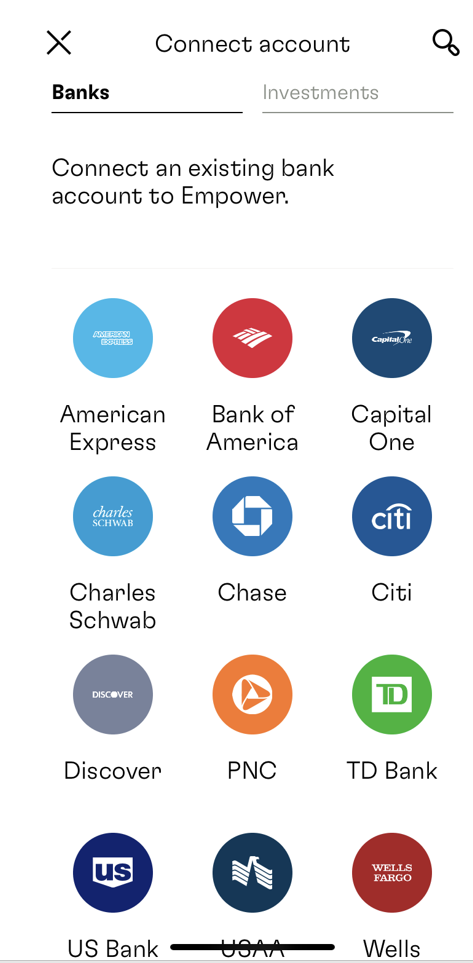 If you can't find your banking institution in the list, tap on the magnifying glass 🔍 on the upper right and you'll be able to search for it.
What is Empower?
Empower is an app designed for today's generation. No matter what lies ahead, they'll help you thrive by letting you borrow money. By downloading the app you can get a cash advance of up to $250 when you need it most, and save for your future.
You can count on them to have your back and get a cash advance up to $250 directly to your account. No applications, no interest or late fees, no credit checks or credit risk. You just pay them back automatically when you receive your next direct deposit. There's no catch. It's that simple.
Get up to $250
Empower
Get a no-fee and interest-free cash advance of up to $250
Use AutoSave to automatically set money aside every week
Costs $8 per month after a 14-day free trial
GET SPOTTED $250
Does Cleo with work Chime?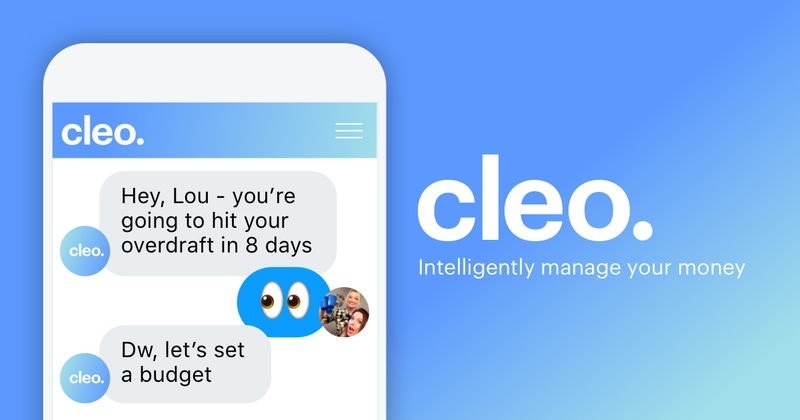 Yes. Cleo works with Chime Bank. There are no issues when you connect your Chime Account to Cleo. Cleo Plus subscribers ($5.99 a month) can get a cash advance of up to $100.
In order to add Chime Bank to Cleo, you'll have to:
First, withdraw all the money into the account attached to your Wallet by saying "withdraw $amount" to Cleo. It will take 4 business days for your money to withdraw.
Then say "wallet" to Cleo and hit 'View 🌠' (if you're in the app hit 'Manage your Wallet').
Hit 'Update bank' and Cleo will give you the option to link an existing bank to your Wallet or to add a new account to Cleo via Plaid.
Add your Chime Bank account to Cleo next.
Remember, any account linked to your Cleo Wallet has to be connected to your Cleo account already. The money you manually move in or out of your Cleo Wallet and all your autosaves will now happen with this account.
What is Cleo?
With Cleo, you can get a salary advance which is its answer to extortionate overdraft fees and the scary-expensive world of payday loans; it's part of Cleo Plus, the apps subscription service.
If you qualify, Cleo can give you a no-interest advance of up to $100 to help you stay out of your overdraft. You pick your repayment date – anywhere between 3 and 28 days – and pay Cleo back when you reach it. It won't affect your credit score, but Cleo Plus is $5.99 per month. The free option gives you access to Cleo's budgeting tool and digital wallet, plus a weekly quiz with chances to earn cash rewards but you can't get the salary advance.
Get up to $100
Cleo
You can earn cash back rewards and enjoy salary advances up to $100 with Cleo Plus ($5.99 a month)
Robust free version that helps you budget, automatically save and track your spending
You can earn interest on your savings
GET SPOTTED $100
Does Earnin work with Chime?
Earnin is continually testing new ways to support Chime users. Currently, this means Earnin is allowing a small test group of people who bank with Chime to use Earnin.
An important part of using Earnin is its ability to determine your pay schedule so that they can calculate your available earnings and debit your bank account for outstanding Cash Outs on the correct day. Because many Chime users receive their paycheck up to two days earlier than their scheduled payday, Earnin has previously been unable to fully support all Chime users.
How to find out if you are eligible to use your Chime account with Earnin?
When you choose Chime from the bank selection list, Earnin will show you a message letting you know if Earnin can support your Chime account at this time.
Note: If you already linked your Chime account but need to switch to another bank, please know that you may no longer be able to link your Chime account again after the switch.
If you have a Chime account that Earnin is able to support, please make sure to turn on Allow Transactions in your Chime settings. Turning on Allow Transactions gives Earnin permission to send Cash Outs to your Chime account and debit you on payday.
What is Earnin?
With Earnin, you get paid today and can access up to $100 per day from the pay you've already earned, without hidden fees or interest. With Earnin there are no mandatory fees or interest. You choose what you want to pay to support the service. This is a radical change from the way the American financial system typically functions.
Get up to $500
Earnin
Access to your hard-earned cash right when you need it
No hidden fees, no penalties, no waiting
Get up to $500 of your paycheck per pay period
GET $500 NOW
EARNIN REVIEW
Does MoneyLion work with Chime?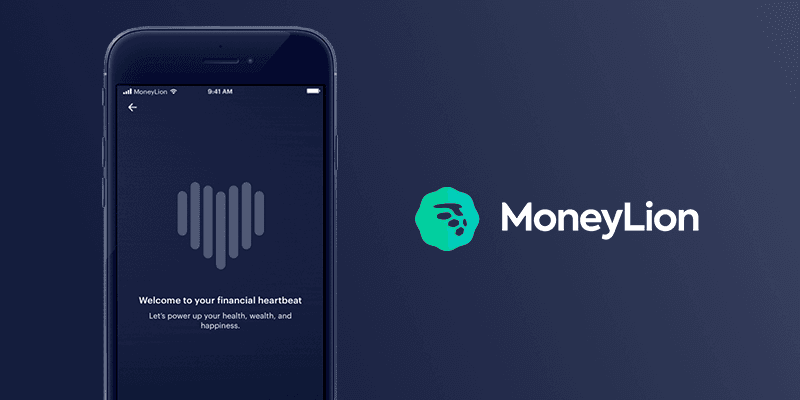 Yes, MoneyLion does work with Chime. There are no issues when connecting your Chime Account to MoneyLion. MoneyLion members can get 0% APR cash advances up to $250.
To link an external bank account like Chime to use for transfers, click "Add account" on the Transfers screen in the MoneyLion app.
What is MoneyLion?
MoneyLion is banking that gives you more, a lot more so you can get paid today. You can get spotted $250 at any time with no interest with Instacash. This gets you 0% APR cash advances up to $250 to help you cover essentials and surprises, just apply here and link your checking account (no monthly fee). Plus, you can get your paycheck up to two days early with RoarMoney – plus easy ways to borrow, save, invest, and earn. All in one app.
Get up to $250
MoneyLion
The maximum advance is $250
No interest. No monthly fee. No credit check
Link your checking account to qualify for 0% APR cash advances
GET UP TO $250
Does Branch work with Chime?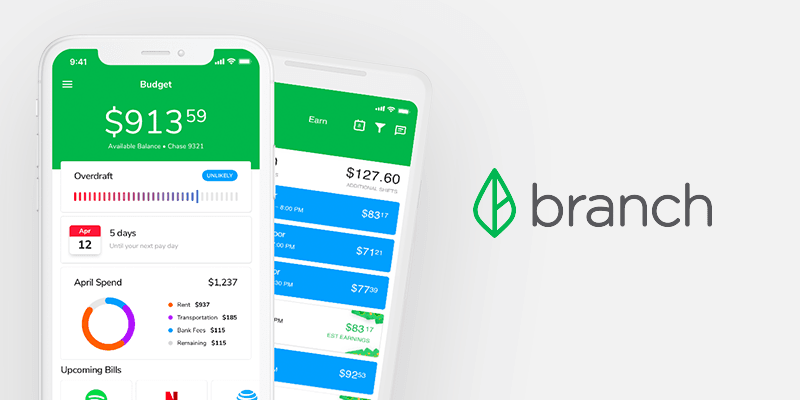 Does Branch work with Chime? While Branch can work for Chime users, there is a catch. As per the Branch Support Page, if you bank with Chime, you will be required to put your direct deposit in your Branch Wallet to qualify for an advance.
In order to add Chime to Branch, select Settings, then Payment Methods. At the bottom of Payment Methods, you'll have the option to add a new bank or card. Click on the "Add Bank or Card" and select "Bank." and choose Chime.
What is Branch?
Apps like Branch offer a mobile digital wallet for working Americans. An on-demand hub that helps them meet their everyday financial needs, this get paid today app allows any employee to receive a payroll advance (up to $500 in earned wages per paycheck), manage their cash flow, and spend anywhere – all from their smartphone.
Does Dave work with Chime?
Yes, Dave does work Chime. There are no issues when connecting your Chime Account to Dave. Dave members can get up to $100 advances without paying a fee.
What is Dave?
Apps like Dave pride themselves on being banking for humans. Meet the banking app that puts your financial mind at ease. Get paid up to two days early, build your credit history and get up to $100 advances without paying a fee. 7 million members and counting consider Dave one of the top reliable cash advance apps.
Does Albert work with Chime?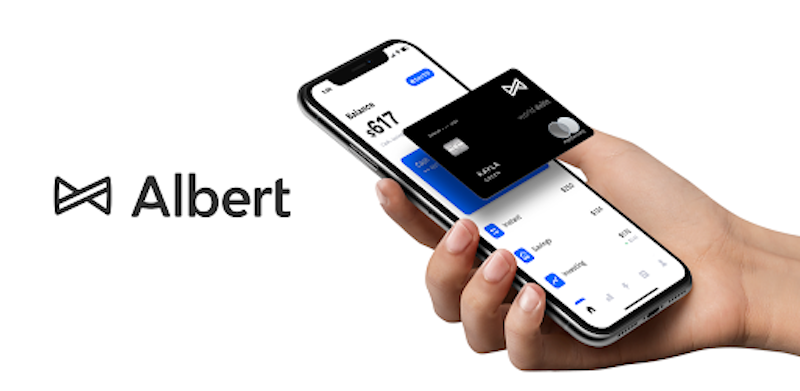 Yes, Albert does work Chime. There are no issues when connecting your Chime Account to Albert. With Albert Instant eligibility, and you may be approved for up to $250 per advance.
To add Chime to Albert:
Go to the Overview tab (📊).
Tap the plus sign (+).
Select Chime Bank or search for it by name if it's not listed.
Enter your financial institution account credentials.
What is Albert?
Albert can spot you up to $250 so you can make ends meet. No late fees, interest, credit check, or hidden hands in your pocket. As long as you have a paycheck and have repaid your past advances, you can request up to 3 cash advances per pay period.
Get up to $250
Albert
Get a no-fee and interest-free cash advance of up to $250
Pay a small fee to get your money instantly or get cash within 2–3 days for free
Costs $4 per month after a 30 day free-trial
GET UP TO $250 AND $150 WELCOME BONUS
Does Klover work with Chime?
Does Klover work with Chime? Yes, Klover does work Chime. There are no issues when connecting your Chime Account to Klover. Klover members can get up to $100 advances without paying a fee.
In order to add Chime to Klover:
Log in & head over to the "Profile" icon on the dashboard
Select "Bank" and "Remove"
Select "OK" to confirm that you will be removing your bank account and debit card (your debit card will automatically be unlinked once you remove your bank account)
Use Plaid (our third-party) to log in to Chime Bank
Proceed to add your debit card
What is Klover?
Apps like Klover can give you some extra cash before payday. Just have at least three consistent direct deposits within the past two months with no gaps in pay with the same employer; once you meet those requirements feel free to apply and request a boost of a $100 cash advance.
Does Brigit work with Chime?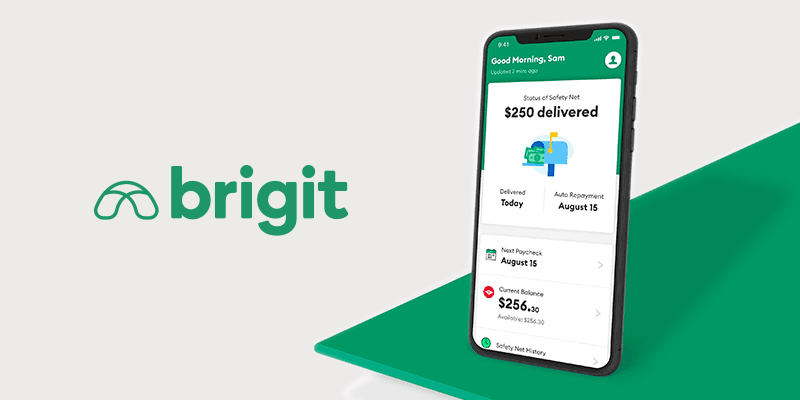 No, Brigit doesn't work with Chime, Capital One, Net Spend, and Varo due to issues with maintaining connectivity.
What is Brigit?
Brigit is another instant loan app that can help anyone get paid today. By downloading the free app on iOS or Android — you can join 1 million members who get paid up to $250, budget, and save smarter with Brigit. Only takes 2-minutes. No credit check. No interest.
Get up to $250
Brigit
Tap to get an advance within seconds
Get up to $250
No credit check is required and no interest
Pay it back without hidden fees or "tips"
GET UP TO $250
Chime SpotMe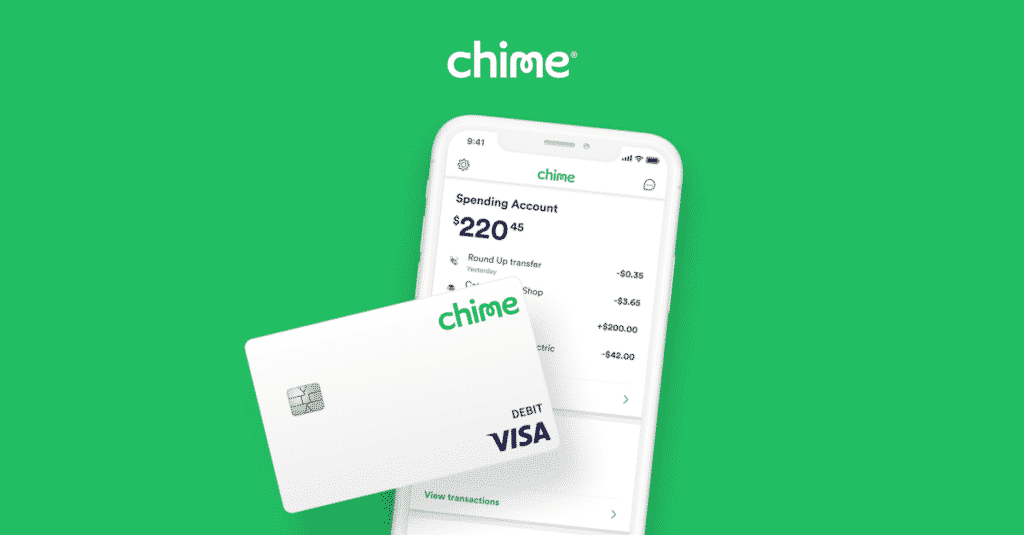 Don't forget that you can use Chime's own SpotMe feature to get up to $200 on debit card purchases and cash withdrawals with no overdraft fees.
What is Chime?
Traditional banks took $11 Billion in overdraft fees in 2019. At Chime, they do things differently. Instead of charging you an overdraft fee, they allow you to overdraft up to $200 with no fees. So if you need to pay for something but don't have any money, you can still buy it with Chime SpotMe covering you.
Get up to $200
Chime
Qualify for up to $200 overdraft without paying any fees with SpotMe
No monthly fees and no minimum opening balance
Get paid up to 2 days early with direct deposit
GET SPOTTED $200
More Financial Assistance During Pandemic
How can I get paid today?
There are payday apps like Empower that can help you get your paycheck early so you get paid today. When you need cash to make it to payday, these apps can be a huge help. All these payday apps are listed in this article.
How can I get paid instantly?
There are websites where you can get paid instantly by completing online activities. You essentially get paid to do something on sites like Swagbucks or InboxDollars.
Can you borrow money from mobile app?
Yes, you may borrow money for a short time using one of these cash advance applications. They're available to download and use from your smartphone, so the cash can be distributed quickly and from anywhere.
How to borrow money from the app?
You should submit your application for a cash advance using the chosen app. To receive the cash you want, provide your personal and banking details.
If I don't have a bank account can I get a loan deposited on my app?
A checking account must be linked to the app of your choice for every borrower. Otherwise, the borrow money app won't be able to deposit money for you to meet your demands.
How to borrow money from paychecks if you use loans app?
You may pick the applications that allow you to borrow money from your future salary. This way, before the next payday, you will get the funds you have already earned and return them automatically once your wages are paid into your account.
External resources, so you don't have to do the research:
1) Have you lost your job? You can file for unemployment. Apps like Brigit also have automatic advance extensions for any user who has filed for unemployment. No questions asked.
2) Need some government help? Smarts is tracking everything to do with the government's two trillion dollar stimulus package. Are you eligible? How much will you get and do you need to file? It's all here.
3) Looking to earn money? We have two articles about this, one for people looking for full-time online jobs and another for people looking for part time income (the gig economy).
4) Worried about bills? Here is an article from our team on ways to save money on groceries. Credit card companies and some banks are also delaying payments, waiving fees, and removing interest charges. Read about it here. You can get out ahead of these problems.
5) Trying to stretch your budget? Check out our guide on living cheap. Maybe you already know it all, but maybe there are some tidbits in there to help.
Borrow Responsibly
If you're like most people, any new financial need or demand makes you irritated and tense. The best money borrowing app can help you meet your immediate demands without delay. Since you're likely unready for financial emergencies and each additional financial obligation can put you on edge.
There are several advantages of borrowing money via an app rather than going to a local bank or pawnshop to try and get quick cash. Even though there are many lending institutions in each city today, you may not be aware of all the nuances, interest rates and fees among them.
Every potential borrower must understand that he or she is fully responsible for any loan or cash advance obtained. This money should not be taken for granted, since it will only be used for a brief period of time.
Finally, such small amounts of loaned money can't accommodate long-term financial objectives. Consider alternative ways to finance your long-term goals and needs, or try to increase your income potential with side hustles.
With that said, good luck with borrowing money with the best cash advance apps!
Our Pick
Chime Banking
Experience fee-free overdraft up to $200 when you set up direct deposit with SpotMe.
Let Chime spot you when you need that little extra cushion to cover an expense.
Join the millions and make the switch today!
SIGN UP FREE