Once you built some cushion in your bank account — you're on the right path. Learning how to cut expenses can only get you so far, it's time to think about longer-term financial goals. What's the next step you should take? Here are ways to take your finances to the next level:
1. Build an Emergency Fund
Having money in the bank for emergencies can help you improve your financial standing. You'll want three to six months' worth of expenses in your emergency fund. Be sure to stash your money in the right savings account that'll grow your money.
This is another way to invest your 1,000 dollars. It's much more profitable than the normal savings account. Your money can sit in there and accrue some interest until you are ready to invest in bigger and more profitable ventures.
Most experts recommend Axos Bank's High Yield Savings, where you can earn a very impressive 0.61% annual percentage yield which is an APY that's 6X the national average. Comes with zero monthly maintenance fees and zero minimum balance requirements.
Best for ATM access
Axos Bank High Yield Savings Account
Pros:
Extensive ATM network

Few fees

Very competitive APY on balances of less than $25,000

24/7 customer service

Full-service bank
Cons:
Requires a $250 minimum deposit to open

Other banks and credit unions may offer higher APY
SEE RATES
2. Evaluate Your Checking Account
Many large financial institutions charge monthly maintenance fees that are usually between $7 to $12. So, talk to your bank about this to see if they offer a fee-free account or learn about the requirements to avoid the monthly checking account fees.
If they don't cooperate with you, it's time to switch to a better bank like Aspiration. This fee-free checking account pays up to 5% cash back and up to 11x average interest rate.
If you spend $1,000 per month with your card you can earn up to 5% interest on your savings and signing up is quick and easy.
It's smart to opt for a bank with better security and fewer bank charges. Once you cut the bank fee expenses, you'll be saving more money each month and can focus on building your savings and getting high interest on your saved funds.
Best for: bank sign up bonus
Aspiration Spend & Save
There's a good chance your bank is using your money to fund oil projects that destroy the climate. Put your money where your values are. Join Aspiration today.
Open Account
3. Get Free Stocks Instantly
While you're at it, why not increase your net worth with free stocks?
Robinhood is a free investing app for your phone. I really mean free all around – free to join and they don't charge any fees to buy or sell the stock.
Better yet, if you join through this link you can get a free stock like Apple, Ford, or Sprint when you join (must complete signup).
The value of the free share may be anywhere between $2.50 and $200 and fluctuates based on market movements.
You've got nothing to lose.
Robinhood
Robinhood is a free-trading app that allows you to trade stocks, crypto, and more without paying commissions. Plus, they'll give you a free stock worth between $5 and $200 for joining.
COLLECT FREE STOCK
4. Start Building Passive Income
Arrived is a great real estate investing platform to use if you want a low minimum investment threshold for real estate investing. You can get started with as little as $100!
It's an especially useful tool to use if you want to diversify your portfolio and have someone else handle all the work that comes with being a landlord. All you really need to do is sign up, and collect your rental income each quarter.
The management fee is a modest 1% asset management fee, but it's worth it considering how easy it is to get started. You can sign up for free and view the different properties available to invest in. Buy shares of properties, earn rental income and appreciation — let Arrived take care of the rest.
Then you can literally beat the stock market year after year and start making money in your sleep. If you want to earn the big bucks then you can learn how to get started by getting more information from Arrived here.
Arrived Homes
Arrived Homes lets you invest in residential real estate and vacation rentals with only $100. It's an excellent option for anyone looking to earn passive income with rental units. And the platform is available to non-accredited investors.
START INVESTING NOW
5. Leave Your Family $1M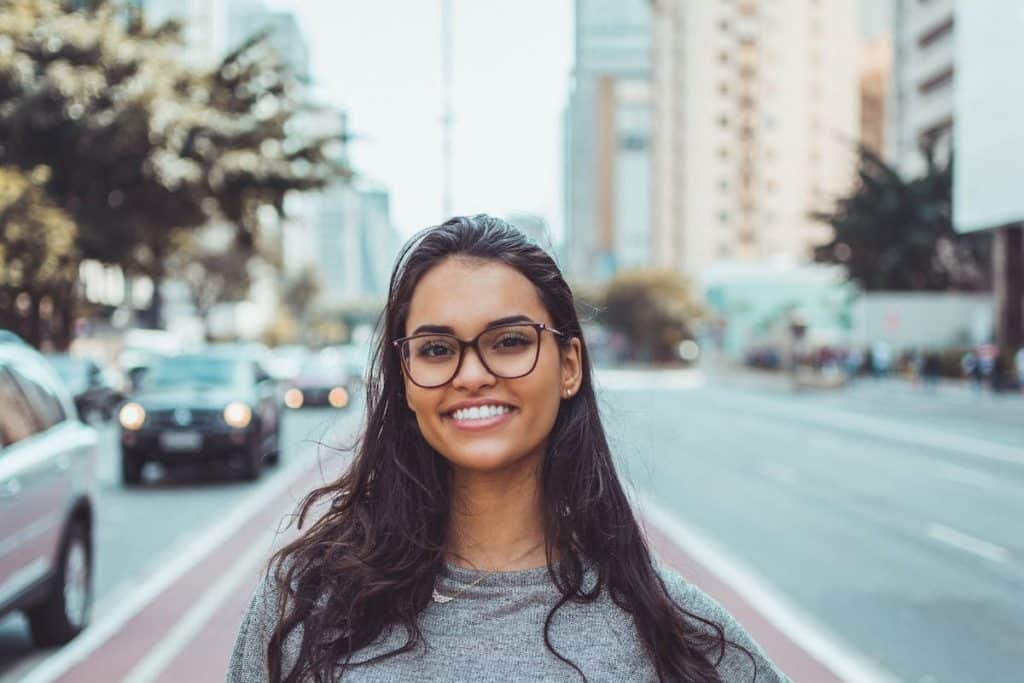 Who doesn't want to be a millionaire?
While we don't all have trust funds waiting for us, there is still a way to provide protection for your loved ones with up to $1 million in term life insurance.
Wouldn't it be great if you could do this for as little as $8 a month without dealing with all the hassle of wasting your time or money?
You don't have to have money in your pockets to get a free quote from the best life insurance companies:
Pros:

Term life insurance, disability insurance

Online quote

A++ A.M. Best Rating

Pros:

Term life insurance

Online quote

A A.M. Best Rating

Pros:

Term life insurance

Online quote

A+ A.M. Best Rating
Best for No Medical Exams
Pros:
Term life insurance, disability insurance

Online quote

A++ A.M. Best Rating
Best for Quick Coverage
Pros:
Term life insurance

Online quote

A A.M. Best Rating
Best for Families with Young Children
Pros:
Term life insurance

Online quote

A+ A.M. Best Rating
Recap
Once you have saved $1,000 in your checking account you can make smarter financial decisions by doing these 5 things.
Financial Planning Tips to Remember
If you're an ambitious saver who wants to take control of their finances, you should know that time is still on your side. However, if you keep procrastinating, it won't be there by your side for a long time. You have to build the resources which you require for achieving whatever you want in life and this is not that complicated.
In fact, the sooner you start, the better off it is for you. If you make the mistake of waiting for too long till you reach your 40s or 50s, you will probably need to save and invest a bigger portion of your income.
Here are some financial planning tips and that'll help you gain confidence, shed off the doubts that are keeping you from taking the first step of reaching financial independence.
Stop living paycheck-to-paycheck
The foremost step that you need to take is to figure out where exactly you require curbing down costs, even when that means by a few dollars here and there. The best way in which you can begin this is by tracking where exactly you'll be spending your dollars. What are the ways in which you can set goals and make changes to your spending? Once you determine this, you can start off saving in the most appropriate way.
Have at least 3 month's pay in your account
So, do you have this much of a cushion in your savings account that if you stop working for some unanticipated reason like a sudden accident or a job loss or an illness, you'll be able to live properly? If you still don't save your emergency fund in a high-yield savings account, you should start doing it as soon as possible as this is the place where you can earn pretty high rates rather than the majority of the traditional savings accounts.
Partner
Bank
Rating
APY
Standout Feature

Aspiration

 

★

5.0

/5
5.00%
Eco-friendly debit card

Current

★

5.0

/5 
4.00%
No minimum balance or hidden fees

Chime

★

5.0

/5
1.00%
Get $200 with SpotMe
Save as much as possible in your retirement accounts
Would you love to spend your retired life applying for online loans in order to bridge the gap between your income and expenses? Certainly not! Retired life is not the time to add on to your debt level but rather it is the time when you should pay back all your debts and live a peaceful and happy life. Hence, you should maximize your retirement account saving as much as possible in order to live financially free.
Don't invest in a single nest-egg
The experts always suggest that when you diversify your investments into stock mutual funds which are based on a broader perspective, this will help you diminish your risk. The market is bound to drop at some time and when it does, you can minimize the extent of your losses when your portfolio is properly diversified. When you're young and when you're already an investor, you have enough time to recover from a drip in the market. Hence, make sure you don't panic and sell off things when the market falls.
You have to understand the above aspects of your financial life if you want to lead a happy and prosperous life after retiring. Get the help of a financial advisor who can give you the best advice or continue to educate yourself by learning how to live cheap and saving more money each month. It's definitely possible to grow your nest egg of $1,000 into $5,000 then $10,000! The only thing stopping you is you — so go out there and continue to make smarter financial decisions.