With Buy Now, Pay Later apps (BNPL), you can get what you want and then spread the payment over a period of time. The apps work somewhat like credit cards and are so popular because, as long as you meet the scheduled payment times, you don't have to pay interest on your purchase, and your personal finance isn't imparted. BNPL apps can be particularly beneficial if you want to make larger time-sensitive purchases that might be a little out of your budget.
In recent times, many business owners have seen the benefit of Buy Now, Pay Later apps and have partnered with a couple of the best to make it easier for their customers to meet their needs and still stick to their budgets. Continue reading to learn more.
Buy Now, Pay Later, Build Credit
Perpay
Samsung, Apple and Michael Kors are among the popular retailers that are available through Perpay
Unlike some other payment services, you can pay for your purchase in 12 installments instead of four.
Perpay lends based on your income rather than your credit score. If you have a poor credit history but currently make solid income, you may be eligible.
🚀 CLICK HERE TO APPLY NOW
7 Best Buy Now, Pay Later Apps
We've curated the best apps and websites you can use to split your purchase into equal installments, usually with no interest. Here are the seven BNPL apps you can use at major stores, plus alternatives to consider.
Here are some of the best Buy Now, Pay Later Apps for you to consider:
1. Best Overall: Affirm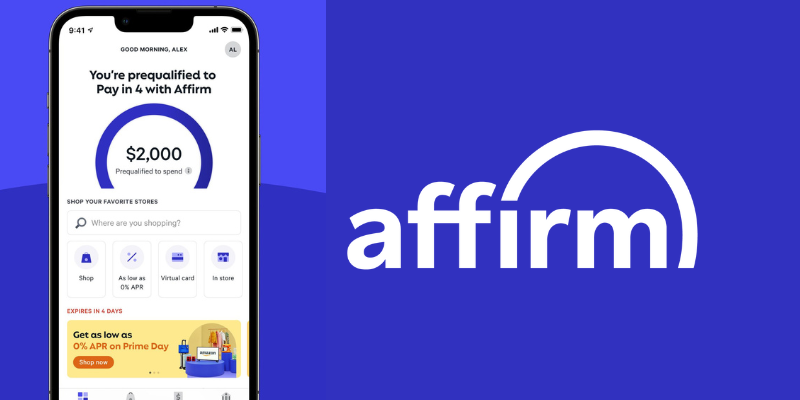 Affirm is a great app overall to use when shopping. Apart from the fact that it allows payment over time (which it does), the app is also highly user-friendly and great for finding the products you need.
The app has multiple payment options available, offers you the chance to spread your payments between months and grants loans with as little as 0% interest rate depending on the product retailer.
Pros
You don't have to pay interest on purchases when you buy now, pay later.
Payments can be spread across a long period of time, like three months or six months.
No negative charge on your credit.
No hidden fees, nor does it report late payments.
Cons
It may require a credit check to prequalify a customer's spending limit.
Depending on the retailer, the interest rate might be as high as 30%.
2. Best for Bad Credit: Perpay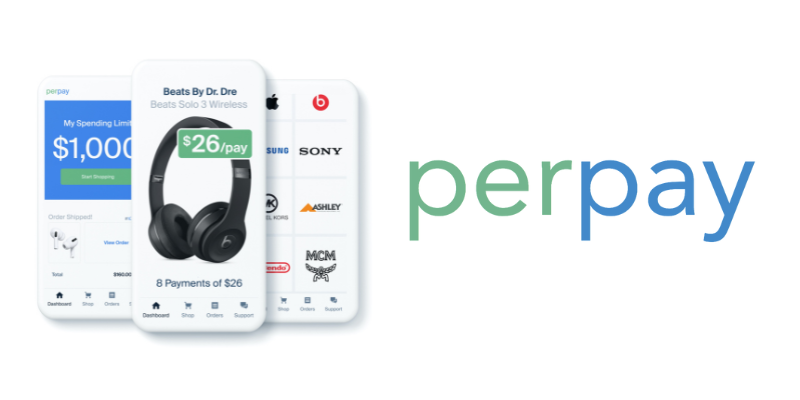 Like other Buy Now, Pay Later apps, Perpay offers options to buy even when your wallet looks thin. What sets Perpay apart is that purchase payments can be divided into 12 installments, allowing you to stay within your budget when shopping and pay later on your own time. And, since there's no interest in products, you don't have to fear negative credit scores, which is a huge benefit.
The Perpay platform is partnered with various online stores and provides customers with many options while shopping. No late fees are imposed on delayed or missed schedules; however, no unemployed customer can sign up on the platform.
Pros
You can use the Perpay app even with a low credit score.
The app offers a 12-installment payment plan.
It has various brands available on the platform from which to shop.
The app doesn't charge late fees.
Cons
Customers must be working full-time to use Perpay.
Lacking customer service according to online reviews.
Buy Now, Pay Later, Build Credit
Perpay
Samsung, Apple and Michael Kors are among the popular retailers that are available through Perpay
Unlike some other payment services, you can pay for your purchase in 12 installments instead of four.
Perpay lends based on your income rather than your credit score. If you have a poor credit history but currently make solid income, you may be eligible.
🚀 CLICK HERE TO APPLY NOW
3. Best for Flexible Payment Plans: Sezzle
Sezzle is an amazing app for online payment because it guarantees no credit risk to you (that is, no interest on purchases). The app has a network of thousands of brands and boasts a wide range of services to meet your needs.
Like most Buy now, pay later apps, Sezzle allows customers to divide their payments into four and spread them out across six weeks. However, what sets it apart is that payment plans can later be rescheduled, and customers can be granted up to two weeks additional time to meet their expenses.
Pros
You don't have to pay interest on purchases. Neither are there any hidden fees.
You can spread out payment across four installments.
Ability to reschedule payment plans up to three times (including one free payment rescheduling).
Paying later does not impact credit.
Cons
The app might report late payments and enforce a fee depending on location.
The app doesn't state the maximum spending limit, so it's easy to go above budget.
25% of the purchase fee is collected upfront.
4. Best for Students: Afterpay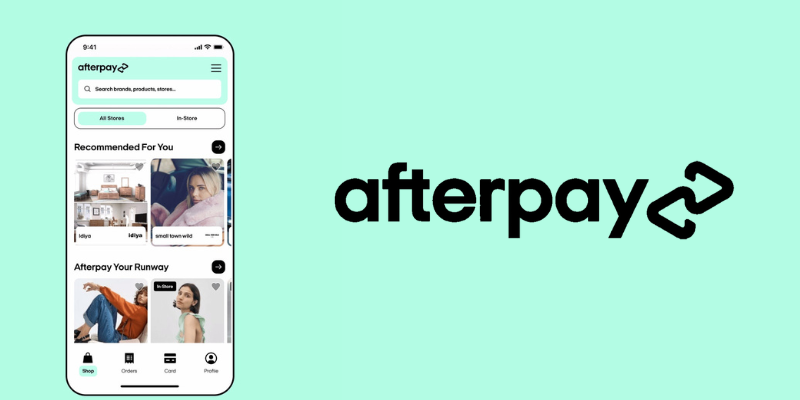 The Afterpay payment option is an excellent way for students to get what they need while still staying within their budget. With the app, you can afford to shop beyond your price range once in a while and have your expenses equally divided into four to be paid over six weeks with no interest rates or potential rate fees applied.
For new and old members, signing up/logging in for Afterpay is super easy, and since the payment plan is approved on most E-commerce sites, the app allows you to make your purchases on your terms.
Pros
No interest in purchases.
Afterpay does not do credit card checks.
Allows a maximum spending limit from $400 – $2000.
Does not charge an upfront fee.
Cons
5. Best for No Credit Check: Splitit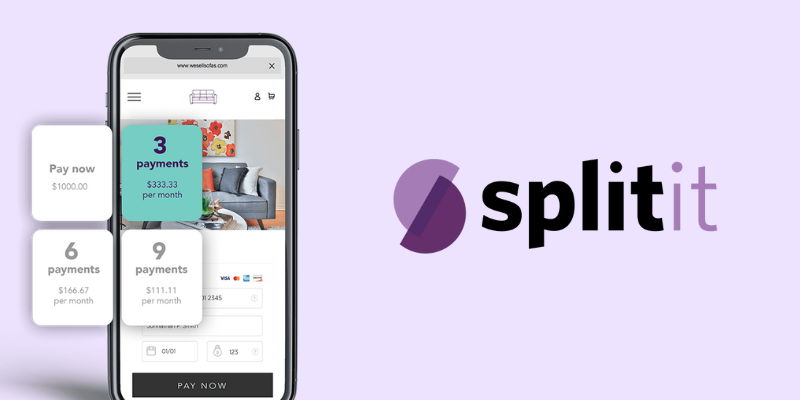 The Splitit app is a game-changer for people looking to buy now, pay later. The app was designed and developed in 2012, operates on a global scale and provides a quick and easy way for people to make payments on their terms.
With Splitit, customers can make purchases and have their expenses divided up so they can pay in installments. Since its creation, Splitit has partnered with all the major credit payment providers, including Visa, Mastercard, Union Pay and Discover. Because of this, the app can offer interest-free payment plans with no credit check required.
Pros
Splitit does not charge interest on purchases, nor are there additional fees for late payments.
The app offers multiple options for payment terms, including installment plans for up to 24 months, depending on the partnered merchants.
Integrates seamlessly with existing credit cards and, as such, does not require credit checks to approve a purchase.
Cons
Though no fee is applied for late payments, missing a payment schedule may negatively impact your credit score and personal finances.
Does not allow for purchases beyond the current credit line.
Splitit does not offer ant rewards or loyalty programs.
PayPal is widely accepted as a payment plan by millions of online stores worldwide. Its Pay in 4 payment option allows you to shop even when it's not quite yet payday, dividing your purchases into four installments so that you can still stay within your budget. Once you sign up, you get instant approval for purchases and can shop interest-free.
Though the payment option provides only a maximum credit limit of $1,500, the millions of stores that accept PayPal ensure that you always get a good deal for every purchase. As a bonus, each transaction comes with the security of purchase protection and can be refunded if there are issues with the product.
Pros
Payment is divided in to installments within the coverage of over six weeks.
As a global platform, PayPal caters to millions of stores, so you always have variety when shopping.
Purchases using the Pay in 4 options do not affect credit scores.
Instant approval of purchases.
It offers the protection and security that comes with the parent platform.
Cons
PayPal performs soft checks on credit lines when approving a purchase
The app has a maximum limit of $1,500 for purchases
Customers must pay a part of the fee upfront before a purchase is approved.
7. Best for Large Purchases: Klarna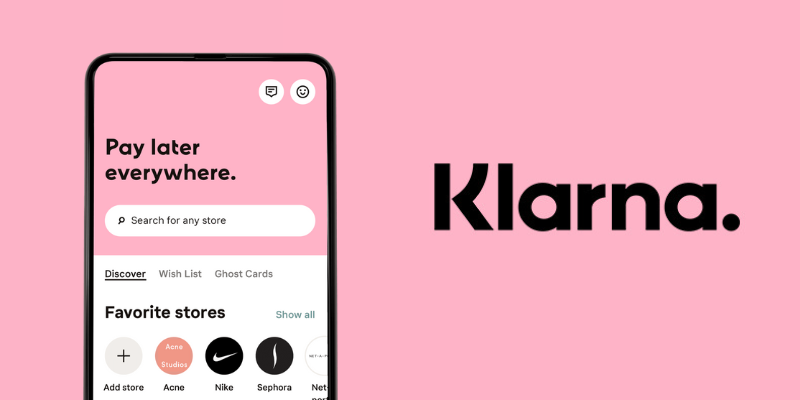 Klarna works well if you want to make large purchases at once but don't want to max out your credit card. The app sets itself apart from other Buy Now, Pay Later platforms by offering a 36-month installment payment plan for pricier goods.
Klarna partners with several merchant stores, so you always have options when using the platform to shop for goods. Plus, the platform is compatible with all major credit and debit cards which is a huge benefit when shopping.
Pros
Klarna offers interest-free purchases.
The app divides large purchases into budget-friendly. installments that can be paid over time, up to 30 months
Klarna offers a reward program where customers can get exclusive deals and rack up points.
Cons
A late fee is imposed after every scheduled payment is missed.
A percentage of upfront payment is required at checkout before purchases are approved.
Interest is added on late payments after a month of missed payment schedules.
Final Takeaways
While it's always recommended to pay outright whenever possible, Buy Now, Pay Later platforms can be a great way to make needed time-sensitive purchases even if they might be out of budget.
When using a BNPL, tracking when the payment installment is due is vital. While most apps don't enforce a late fee, there's the chance that the delay might negatively impact your credit score, which will suck all around.
Picking out specific Buy Now, Pay Later apps for specific purchases (e.g., PayPal in 4 for small purchases and Afterpay for Student purchases, etc.) might be a great way to make the most out of your shopping.
Buy Now, Pay Later FAQs
What is the easiest Buy now, pay later app?
Affirm is, by far, the easiest Buy Now, Pay Later app to use. The platform offers several payment options so customers can choose what payment schedule works for them. It also allows payments of up to $17,500 and does not add any late fees for delayed or missed payment schedules.
Affirm has no fees and truly allows customers to pay on their terms. For charges that add interest, the app uses simple interest, which removes any potential issue of compounding payments before it becomes an issue.
A major drawback of BNPL apps like Afterpay is that they cannot be used to build credit. However, with Affirm, you can build up your credit score as long as you use the payment option and make payments on time.
Which credit cards offer 'buy now, pay later' options?
There are a few credit cards that offer BNPL options. Amex, Citi and Chase cardholders can choose to use a BNPL loan to finance their purchases by making the purchase with their credit card and then going to the respective website or online banking app to see if the item is eligible for a loan.
Our favorite is the American Express Platinum Card which offers elevated offers and benefits including the Buy, Now, Pay Later feature. You can see more details below.
Buy Now, Pay Later with Plan It®
American Express Platinum Card®
Annual Fee: $695
Regular APR: 16.74%-23.74% Variable APR
Promotion: Earn 100,000 Membership Rewards®points*
APPLY NOW
Earn 100,000 Membership Rewards®points after you spend $6,000 on purchases on your new Card in your first 6 months of Card Membership.*
What buy now, pay later apps don't do credit checks?
Most Buy Now, Pay Later apps tend to perform hard credit card checks that might affect your credit score. However, Splitit is renowned for the fact that it doesn't carry out any credit checks when approving a purchase.
For example, if you are faced with the challenges of getting approved for a credit card or personal loan due to a low credit score or issues with your payment history, Splitit can be a great benefit as it allows you to take charge of your finances.
What method of payment is Buy Now, Pay Later, and how do the apps work?
Most BNPL apps use an installment loan payment system that allows a customer to defer their payment over time. Though almost all the apps require that the platforms are supported by the merchants where you're shopping. Buy Now, Pay Later apps are so popular because they allow you to shop within your budget without paying interest or hidden fees.
To use a BNPL app, a customer must sign up for an account on the platform of their choice, shop at supported merchants and checkout using the BNPL option.
If the purchase is approved, the app contacts the customer with details of a payment schedule to use to settle the loan. Some apps might require a down payment for the purchase, while others perform either a soft credit check or a hard credit check on your account.
What happens if you don't pay later after purchasing?
All Buy Now, Pay Later platforms work by deferring payment for purchases so that customers can stay within their budget when shopping and paying at their own time. However, there are instances when a customer cannot pay their debt.
In such cases, some BNPL app freezes the customer's account on their platform and thus stop them from deferring future payments. Other platforms might tag a late fee on the purchase, increasing for every missed payment schedule.
While other BNPL platforms still might send a late payment report to one of the major credit bureaus regarding your debt, which can and will negatively affect your credit score. This is usually seen as an extreme measure but is nevertheless a risk of using BNPL apps. Fortunately, as long as payment schedules are met as when due, deferred payments never even show up on credit reports and credit scores aren't impacted.
Does Amazon have a Pay later option?
The simple answer is yes! Amazon does have a pay later option. However, it doesn't stop there. Sometimes called Amazon EMI, the platform offers customers the chance to spread their payments across an extended period, ranging from 3-12 months.
The platform is really simple to sign up to, and, using its dashboard, you can easily track purchases, repayments and payment history. Credit card details are unnecessary, and checkout can seamlessly be made on Amazon if you're already signed up.