Want to make money in cash? Under the table jobs are a great way to earn cash right away and get paid today. Let's do this with jobs that pay cash on the spot.
We would all love to make a little extra money where possible. Whether it is a couple of extra $10 each week, or a bigger sum in the hundreds to make the months more bearable. Not to mention the fact that expenses can arrive when least expected, and this extra cash can be just the way you stay afloat until the next payday.
Believe it or not, there are so many ways that income can be boosted. More so than trying your best to complete the endless online surveys that offer the smallest amount of money that won't even make a dent in the account levels.
So, here's our guide, on ways to earn some more money each month. We've decided to go much more creative, unusual and unique. So dive in and see if there's anything you could take on.
35 Unusual Ways to Make Money Under the Table
Sometimes working hard isn't enough to make ends meet. Here are 30 jobs that pay cash on the spot, from selling your plasma to selling pieces of yourself.
1. Facebook Groups
One of the best ways to find cash paying jobs today and local work around your area is through Facebook. There are local job boards/groups in your city — and people often post job offers or services wanted on these groups.
Like many other types of job listings, timing will be integral to getting the job. This means that being the first one to respond to an offer for a particular job is crucial in order to snag it before it fills up. This is a legit under the table job – which means you don't have to pay income tax on your earnings since you'll likely be paid in cash, Venmo, Zelle or other money transfer apps.
How to get started?
Just subscribe to a bunch of local job groups and you'll start seeing relevant ones pop up on your newsfeed daily. Not every job will cater to your skills, so it may take a few days/weeks to get one that fits the bill. As such, once you're in these groups, you can be pretty passive about finding under the table jobs using the social media platform and only applying for relevant roles.
2. Make Money on Reddit
Reddit is an online forum-like website full of discussion topics, with many subreddits that offer under-the-table job offers. There are some quick jobs that can be done from home, such as web development, graphic design, and more that can be found on /r/WorkOnline.
Some subreddits to use to make money on Reddit include:
/r/beermoney – best for finding paid surveys and money making apps
/r/signupsforpay – best for signing up for apps and getting paid or posting your own affiliate links
/r/ForHire – best for finding employment
/r/WorkOnline – best for finding online jobs
/r/WallStreetBets – best for making YOLO bets in the stock market
/r/Freelance – best for getting tips for freelancers
/r/Startups – best for growing your startup
The subreddit r/ForHire provides help for odd jobs and gigs typically in a large metropolitan area, but not rural areas, unfortunately. Job seekers can utilize Reddit as a great way to find job listings. It is easier than going to job fairs and making money on Reddit has boomed with the rise of the gig economy.
3. Photography
Making money as a photographer is definitely possible. You can make money as a photographer by selling your services, but that requires you to actively market yourself and find new clients.
My girlfriend recently became a photographer just by buying a DSLR, posting on Facebook that she's providing FREE 30 minute sessions for people that responded to her status or direct messaged her before the end of the day.
She got more than 24 responses, and the sessions that lasted over 30 minutes (more than half) she got paid the same day.
It's that straight forward for anyone to become a photographer, and you can learn as you go or watch YouTube videos to help you learn how to shoot. And it's a great hobby that can turn into a career if you really put in the work.
4. Craigslist
By far, one of the best options for cash-paying jobs is Craigslist. Simply head to their gigs section and you'll be amazed at all of the opportunities waiting there.
Although the majority of listings are legitimate, some of them are misleading so just be careful with scams.
Someone I know found a Craigslist cash job that lasted for over a few years. After browsing through the gigs section, she came across a listing that wanted someone to clean their house each week.
She responded to the ad and got it making $100 fast each week. All she needed was basic cleaning supplies and a working knowledge of house cleaning.
You may not want a cleaning job, but there are a ton of cash jobs on Craigslist for your to check every day, and just respond to each ad that interests you.
5. Become A Mystery Shopper
Surprising to many, there is a wide range of businesses and companies out there, that will pay random locals to shop in specific shops, and pose as a customer while testing out their experience or products.
Companies like Secret Shopper and BARE give the client a set of guidelines to follow, and exactly what they need to review on their journey. The tasks given could really be anywhere from buying a new top, to purchasing life insurance. But, anything brought will be reimbursed to the mystery shopper.
Assignments usually pay cash to the shopper on the spot between $5-$10, which can be built up nicely if a handful of shops are completed at one time. Not to mention the flexibility of this job. Simply being completed as and when you can, no matter the time of day.
6. Landscaping or Snow Removal
If you live in a location that occasionally gets snow, then you might be able to make money removing ice and snow. You can offer your services on Craigslist, or just ask your neighbors if they want their snow shoveled.
You don't need a truck to remove snow either. You can have your snow shovel handy and clear snow in your neighborhood.
After the snow melts, many people need help with both landscaping (yard work) and snow removal. If you can offer good customer service, attractive prices, and get a job done quickly, there should be no problem for you to find business.
Landscaping and snow removal are two very lucrative side gigs that pay in cash, in which great customer service will go a long way.
7. Dog Walker
Every pet owner wants their loved one to be well looked after and cared for while they are away. And without paying the price, this is a hard thing to find. However, to solve this issue, you could become a pet sitter and make $1,000 fast each month on a flexible, free time basis.
Many people have pets that need to be fed and checked on many times throughout the day, so traveling or having days out becomes hard to do unless the pet can be brought along too. So, offering this service will allow people to get to do things they would like.
Not to mention, a pet sitter is much more appealing to many, as they are far cheaper than using a kennel that can charge into the hundreds for a few days care. And even better, while you will be cheaper, you can still set your own service rates by working as a pet sitter on Rover.com, to secure a great source of generated income.
Rover - Earn $22/hour
By signing up as a dog sitter through Rover, you'll be connected to a nationwide network of pet owners in need of caring providers who offer boarding, pet sitting, or dog walking.
START WALKING DOGS
8. Sell Your Hair
While this may sound a little questionable, it's likely not what you think! There are many companies out there like BuyAndSellHair.com that will pay rather respectfully for people's naturally grown hair.
And, with the market being bigger than ever for those wanting long and glamourous hair, then there's no better time than to turn your own long locks into extensions and sell them online. Recent listings on BuyAndSellHair.com go from $400 to $800 for all types of hair.
Even further, if you're not ready to make such a drastic chop, then why not contact hair salons or even independent hairdressers, ask if they're needing a hair model and offer yours as a service for a particular price. This way you get a free hair-do while helping someone's business, and make money for it too!
9. Rent Out Your Parking Space
One thing that stresses out every driver, especially those that live in built-up cities, is trying to find a parking space at the end of the day.
Everyone tends to get home at the same time. Each journey is a competition to see who can get to the small number of spaces available, leaving those who are late struggling to find somewhere to leave their car overnight.
Because of this, a lot of homeowners will actually purchase a parking space outside their home, if a driveway is not accessible. If you are one of these people, then why not move your car to the side, and rent out the space using sites like Neighbor.com or SpotHero to make a little extra money.
So many people would pay for this service as they long for the satisfaction of getting home from a long working day, and seeing the perfect space waiting for them without having to speed down the motorway.
Therefore, why not do this, ensuring that your car has its own space, then make free money from essentially doing nothing!
10. Become A Life Model
The natural body is something many artists use to create powerful pieces. And, one skill that many would love to possess, is being able to draw perfectly from life.
This is where you could come in, by offering a life model service to these people or groups. And, you don't need to have the body of a supermodel. In fact, the more natural, the better.
There are many colleges and universities up and down the country that are looking far and wide for life models for their students to study and work from, so this is definitely a great way to make money if you're feeling up to it.
Some models can earn up to $15 an hour for sitting or standing in a position, essentially doing nothing. So, if you're confident and free feeling, then why not take the plunge and jump into life modeling?
11. Review Music
One of my favorite jobs that pay cash on the spot is reviewing music. If you think you're a bit of an avid music lover, with interest and appreciation in almost any genre, then why not become a music reviewer.
In doing this, you are boosting the brand name of those that are trying to break into the music world, by leaving reviews and thoughts on their new releases that any producer could stumble across!
This one isn't a side job that will make you heaps of money, but it's one of the most entertaining, especially if you listen to music regularly. Also, you can do it from absolutely anywhere with the Survey Junkie app. Whether that be tucked up in bed, on the way to work or even during a workout. Just pop in some headphones and you'll get going!
Best for: online surveys
Survey Junkie
Survey Junkie has a well-designed platform, straightforward rewards system where you can get paid to surveys, listen to music, try out new products and participate in focus groups at home.
START EARNING WITH SURVEY JUNKIE
12. Rent Out Your Room
Teenagers travel all over the world in order to get an education they see as perfect, whether that means moving away from the family home or not.
And, due to being young, the chances of them having enough money to buy a new property for themselves is very minimal. And, with prices of uni halls rising every year, moving away to get a better education is becoming an option for some.
So, why not help this issue, and rent out one of your spare rooms if on hand. You can use sites like Airbnb.com and in doing this you will be able to have a little help with paying bills and make a profit on top to spend where you wish.
This isn't a gig that will go on forever either. As the student will likely be around for maybe a year or two, traveling back home within the holiday periods, leaving the house free to yourself over Christmas to have family or friends for an NYE party.
13. Sell Unused Items On eBay
It is very likely that you will have items in and around the house that never get used, and are taking up space that could be utilized much more efficiently.
Simply check through the drawers full of miscellaneous items whether that be books, old watches or even memorabilia that someone would definitely love to add to their own collection. And then, you get to make some space in the home and make money for the items that are essentially junk to you now.
Even if you think no one would want it, a simple post on eBay never hurt anyone. And you never know who may want your items!
14. Create A Blog
This next option is both a creative and time-consuming process, but with time can become a significant source of income that could even take over the job you have now, with some bloggers making up to $10,000 per article posted.
You can start a blog in less than 10 total clicks. Yup, and if you set up your site on a platform like Bluehost, it automatically walks you through every step of the process, from buying the domain to setting up your own blog.
Blogging is an extremely popular way for people to make space for themselves online. A blog can be about absolutely anything and focus on specific people based on what you would like to create. Whether it be promoting goods or advertising, companies everywhere love to pay those online to talk about their services, with a great rate too.
So, if you have a handful of free evenings and a great idea that could be of interest to a wide audience, why not get into blogging!
Bluehost
Bluehost is one of the largest website hosting providers and powers millions of websites and you can start a blog in less than 10 total clicks. If you set up your site on a platform like Bluehost, it automatically walks you through every step of the process, from buying the domain to setting up your own blog.
START A BLOG
15. Sell Plants And Trees
If you are the avid gardener and take pride in personally growing the finest of flowers and trees, then why not turn this into a local home business?
Simply focus your efforts on not only growing your own garden but dedicating a space to be sold, then you can aid in gardens all over by giving them a small helping of natural beauty.
From roses to orchids, you can grow and nurture these treasures, then cut them away when ready and sell in either bunches for personal presents, or remove with the soil still intact, to be replanted in someone else garden.
By doing this, you're only turning what you love, into money. What could be better!
16. House Sit
You've likely heard of baby-sitting or pet-sitting, but what about house-sitting? This is a much quieter and simpler way to make some extra money, while still using your caring skills to help another family.
There are many families or couples out there that would much prefer to have someone look after their property while they are away on holiday or work, then leaving their home unattended. So, why not offer your services to these people?
House-sitters can find work on TrustedHouseSitters.com and can get paid a very fair rate, with food and a room usually included in the offer. This side job is not only a way to make money either, but it is also essentially a little personal holiday too.
With just yourself and the house with no one to answer too, who says this job cant be turned into some far more relaxing (as long as everything asked of you is done).
17. Become A Translator
Being bilingual is a talent that some don't even realize. Being able to speak more than one language allows a whole new world to be opened to those who hold this skill. For example, becoming a translator.
There is a high demand for those that can sit in on corporate events, even those as large as government hosted, and be a translator for those who cannot understand the speeches being given.
The best thing about this too is that the job can be either full time or part time based, being only called when crucially needed to make some quick and easy money.
18. Be A Courier In Your Spare Time
Within the past years, there has been a huge increase in those online shopping and ordering products from all over the world. And with this rise, comes an even bigger demand for businesses to ship and deliver clients' orders in record time. Because of this, more people than ever need to become couriers.
Due to such a want for people to do this job, the pay rate is very satisfactory, with some giving those around $15 an hour for simply driving around the area, delivering people's ordered goods.
Many companies that take on couriers allow them to work on a very flexible schedule, with some only working whenever they want too, by simply requesting orders within their area and dropping off the parcels. You can also find delivery jobs where you deliver food or groceries with companies like DoorDash and Instacart.
Best for: cashing in on the food delivery boom
19. Sell Your Stories
If you are one of those lucky people that have a crazy happening going on every week, then you likely already have a storage locker full of personal stories, from goings-on that has occurred over the years. And, these stories can actually earn you a very respectable amount of money, if brought by the right person.
Whether you have survived a roller coaster crash or have purchased the world's largest house pet, then share this with an audience that will definitely love to hear about it.
The companies you should be targeting with these stories are those that own magazines or newspapers, with many on the hunt for the best real-life stories that will put their brand name above the rest. Some national newspapers like USA Today have phone numbers and email addresses specifically for if you want to sell your real life story.
20. Become A Transcriber
There are many people out there who have spent years working in an office role, gaining the top typing skills from doing this task every day. And now, many people can get paid for becoming a transcriber on sites like SpeakWrite, Speechpad, and TranscribeMe.
The hours within the job role are very appealing, with so much flexibility and freedom, with no training needed, and the ability to work from the comfort of your very own home. All you need to become a transcriber is a reliable computer and headphones so you can start making money in no time!
21. Rent Out Your Car
If you find that public transport is far better for your daily commute then driving your own car is, and find that it is parked far longer then it is in use, why not make a business by renting it out to the community. You can rent out your car on sites like Turo and Getaround.
This way, the car will get its' money worth from having constant use, and won't fall into a state of not turning on from never being driven. And you (the owner) can make a very fair amount of money every time someone uses it.
As a car owner, you can rent out the vehicle up into the hundred, with the chance of doubling your monthly wage from just supplying a car for those who need it. For example, tourists or holidaymakers, or those who just need a car while theirs is being fixed. Either way, you're being a huge help and making a lot of money too!
22. Grow And Sell Vegetables
Enjoying being organic can be more than just a personal lifestyle. In fact, with the new generation growing vastly, more and more people are choosing a clean, vegan or vegetarian lifestyle, where your homegrown goods can be the perfect asset to their daily meals.
You may not make a living from it, but you will definitely make a small wage, becoming the local go-to for the best and most fresh produce.
It may not even be only the locals that use your food services, however. Restaurants and bars may even want to get their hand in the selection and begin using your homegrown produce for the meals they serve their customers.
23. Go On A Game Show
While you may need a bit of confidence, and more knowledge than the local pub quiz asks of you, why not take a leap of faith and try your luck on a game show. You never know the extent of money that could be won, with some even going into the hundreds of thousands.
Shows are always on the prowl. For example those such as 'Pointless', 'The Chase', or even 'Who Wants To Be A Millionaire' are looking for personalities that will not only make a stand on the show but will provide a very entertaining experience for the viewers.
And, even if you don't win a lot of money, at least you've been on the television! How many people can say that?
24. Make A Business From Watching Television
Everyone enjoys an evening on the sofa, watching endless episodes of their favorite programs. So, why not turn this into a money-making business.
There are broadcasting companies like Nielsen out there that will pay those television lovers to watch any program or film offered and ask for a review with their opinion.
Those who take part can earn a rather generous amount of money, for just watch a few episodes of a series. For example, up to $70 for simply watching a 90-minute feature, and writing up their opinion on it. How simple is that!
Best for: passive income
Nielsen Mobile Panel
By participating in Nielsen research, you can improve products and services you use online today. Nielsen Computer and Mobile Panel combines your unique internet usage with people like you to build a picture of internet behavior.
GET PAID $60 FOR DOWNLOADING
25. Place Ads On Your Car
It may not be a very appealing job for some, but there is quite a bit of money in selling the space on your car to those who want to place advertisements on it.
You can choose what you would like to have pasted onto your car, of course asking for those most appropriate if you are a parent or still live at home, and then you can begin making money.
The main companies in this space are Wrapify, StickerRide, and Carvertise. They will pay for ad placements on your car will ask you to do a specific amount of driving per month, in order for their advert to get seen by as many people as possible. The main aspect is, the more of your car you allow to be covered, the more money you will make, just like any normal job when it comes to working hours.
Those who offer this service can find themselves making around $100 a month, depending on their acceptance of adverts on their car.
26. Become An Entertainment Extra
Most of us have longed to be on the big screen all our lives, yet aren't gifted with the talent of being the next golden globe winner. But, this doesn't mean you can't still be a part of the entertainment industry, and be recorded on film- just in the background.
Even better, you don't need any acting skills whatsoever, just the ability to act natural, and work exactly how the directors ask you. This may be simply walking around a shop, standing at a set of school lockers, or even serving food in a restaurant.
Just simply sign up with a casting agency and wait for a shift call to go to.
27. Become A Test Subject
Both businesses and universities everywhere look for test subjects to aid their students in learning a new method, or gain reputable research. Being a test subject is not only fun and unique but also a rather easy way to make some extra money.
The types of tasks that are likely to come up range from simply playing game apps, having measurements taken, or even medical aid.
This one task, in fact, pays very well, but looks for those that have plenty of free time, the ability to withstand rather invasive treatments, and can overcome any possible side-effects.
In this sector, it's just a case of finding those tasks that you would be open to doing, and will also enjoy!
28. Sell Your Plasma
Quite unique, yet a successful side hustle to bring in a handful of money is by selling your plasma– sounds a little gross but bear with me…
This process is essentially having your blood drawn at a local center, and tested for a liquid called plasma that can be used to treat extremely rare diseases. Then, unlike most blood banks, the blood will actually be returned to the body after testing and you will be paid generously.
In fact, in America, the test centers pay $20-$50 for those that offer their blood for testing, which is a few days work for some.
29. Rent Out Your Home For Filming
Your home could be the one set atop filmmaker is looking for, and you do not even know it yet. So, why not test your luck and make your home a very own filmstar by renting it out.
Those that are of a larger size with big rooms and space around the home tend to get chosen the most due to their flexibility to be changed, with a lot of action being able to happen within them.
Yet, those houses that are smaller and more contemporary are still sought after, so don't hesitate to list your property just because it's small. And then, this can be your next party ice breaker, with your guests standing on the set of the next big Hollywood film!
30. Recycle Printer Cartridges
A fair few businesses in the local area have points where people can recycle their old ink cartridges for money. There are many apps online that offer their users money for an empty cartridge such as 'Infotone' are willing to pay up to $2 for each one.
This is certainly a great way to make money if you are a business owner or work in an office, and printing ink is used daily, with cartridges only getting thrown out. Why not make some money back on them?
31. Become a Tutor
There are many students in the local area that need a little extra help in order to gain successful grades at school. And, there are the same amount of parents that are willing to pay for it, as they want to see their children reach the highest goals.
So, if you possess in-depth knowledge on a specific subject (with the most wanted being Maths, English, and Science), then you could help students by becoming a private tutor.
Being a tutor can allow you to rake in a fair amount of money, with some paying a start price of $20 an hour (depending on experience) just to get their child a little extra education with the hopes to pass, all without yourself having to spend years getting a teachers qualification. If you'd rather teach online, you can opt to teach English online using sites like VIPKid or Education First.
32. Rent Your Back Garden Out
If you're a homeowner lucky enough to be surrounded by forestry and have a garden that is a rather large size, then this is a perfect way to make some cash on the side, by renting out your patch of grass to a set of happy campers!
Holidaymakers everywhere would love to take the family camping but find that the freeway is just a little too dangerous, and some camping sites charge huge amounts for simply laying on a lawn. So, by offering this out, you are sure to reap in so much interest and definitely some clients within a good time.
33. Become A Private Tour Guide
If you've lived in the area for a reasonable amount of time, hold knowledge on all of the best spots, and genuinely love the area enough to talk about it, then why not become a tour guide, for those visiting for a holiday.
This way, the tourists can gain a more personable experience, without having to follow around a large group; and they might get to see a little more of the town, through having a dedicated and private guide such as yourself.
And you never know, you may make some out-of-town friends that become a part of your life forever, or even find 'the one' while taking them to your favorite local pub. Who knows who you may meet!
34. Offer An Ironing Service
One thing everyone hates is doing chores. Whether that be after a long day of work or the fact it will take up the whole weekend, these tasks are miserable, and something that one would easily pass onto someone else so they don't have to complete it.
These chores make for a great way to make money. In particular, an ironing service! Looking at past experiences, those who freelance this service can charge between $70-80 per item, to fixed price such as $12 for a specific weight.
There are a few ways that the locals can find out about this service too. From posting on social media to business cards and in the newspaper. Each will work nicely to spreading awareness of this service.
35. Selling Electrical Devices
Many of us likely make an effort to keep up with the times, with a new phone or gaming computer being released as quickly as every two years. Because of this, there is a chance that you have a collection of old phones or devices stored in a drawer somewhere.
However, these devices can make perfect for gaining some extra cash on the spot. There are many apps and websites around such as 'Decluttr' that offers a fair amount of money, for devices that are even a few years old.
And, seen as you aren't using these products anymore, why not get paid to give it away? Then, more drawer space will be freed up to begin re-filling with old devices, to sell again in the future.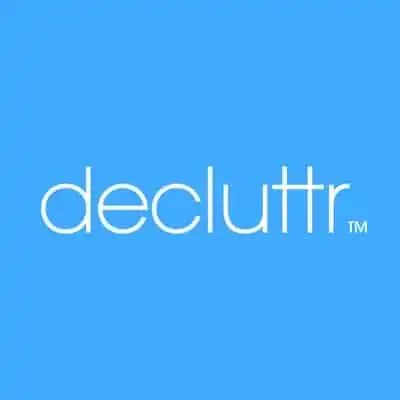 Decluttr
Decluttr will give you an instant cash quote for the unused stuff that you have laying around. They'll even give you a free shipping label to send it in. Using them to earn extra cash is a no-brainer.
START SELLING TODAY
Under the Table Jobs FAQs
Are under the table jobs legal?
Under the table jobs are not only legal but they make up a huge portion of jobs that exist in the United States. So many people have been asking me if these sorts of jobs are legal because they want to avoid paying taxes on their income or do they need to report their job to the IRS.
It is legal for an employer to pay their employees with cash as long as they report the wage payments the IRS accurately and on time.
What jobs are cash only?
All of the jobs on this list mainly pay in cash. However, you can also consider becoming a freelance writer, dog walking, pet sitting, lawn mowing, manual labor jobs, teaching guitar, or becoming a yoga instructor.
Can an employee get in trouble for being paid under the table?
Paying someone in cash for the purpose of creating an unreported job is illegal (tax evasion) and could result in prison time. Employees are required to report all income paid to the IRS, including cash.
How do you know if a job is under the table?
You will know that it is "under the table" if paperwork is not seen. This may include a contract, a W-9, or other documents which ensure your legal work status and tax obligations are met.
Ready to Start Making Cash on the Spot?
There are so many ways to make some extra money on the side whether you are choosing careers or already working full or part-time. From selling your blood to renting out your car parking space, the everyday things that can be turned into a mini business are never-ending – it just takes a little creativity.
There are even more ideas out there than the ones I've suggested above. Such as starting a freelance beauty business, downloading apps that pay you money or offering freshly made cakes to the local area. Really, anything that you enjoy doing in your free time, can be turned into a money-making hobby with just a few steps and a little confidence.
So why not take the dive and start making some extra money. You never know, the role you take could become a new full-time career, or you could double your monthly salary, how great would that be? Get going and choose the idea that would suit you best; this extra money may even pay for your next holiday!