So, you've found yourself with $50,000 to invest and now you want to turn it into $100,000 and increase your overall net worth. One popular investment angle you should consider is the real estate market. Investing in the real estate business may seem too complicated or confusing at first, but if you have the right knowledge and tools, you can easily make real estate ventures a lucrative part of your investment portfolio.
People are usually drawn to real estate investments because it's a major source of passive, steady income for many investors. Money for nothing? Yes please! Some approaches require more involvement than others, and the path you choose should depend on how much time you want to dedicate to it, how much risk you'd like to take, and how quickly you'd like to start seeing returns.
A common misconception is that you need hundreds of thousands of dollars to invest in real estate. That couldn't be further from the truth these days, thanks to methods like micro-investing, real estate investing apps and REITs. So even if you have less capital, you can still get in the game and start making money.
The market outlook for 2022 is surprisingly positive, despite the current Covid-19 pandemic. CBRE even says "commercial real estate values will rise, particularly for sought-after industrial and multifamily assets." So if you're looking for a good time to take the plunge, 2022 could be your year.
While there are a lot of ways to invest, some methods may be better suited to you than others. Read on to find out about some of the cheapest and most effective ways to get your feet wet in real estate investing.
5 of the Best Ways to Invest in Real Estate
Rental Properties
Perhaps the oldest way to invest in real estate is to rent out space to tenants, either commercially or residentially.
With 50k you can make a significant down payment on an investment property, and use the income from rent to pay off the mortgage, and put the rest in your pocket.
Alternatively, if you have extra space in your primary residence, or you already own another property, you can rent that out and invest very little overall.
If that's not an option for you, consider an investment property loan, to buy or build anything that's outside of your budget.
Arrived is a great real estate investing platform to use if you want a low minimum investment threshold for real estate investing. You can get started with as little as $100!
It's an especially useful tool to use if you want to diversify your portfolio and have someone else handle all the work that comes with being a landlord. All you really need to do is sign up, and collect your rental income each quarter.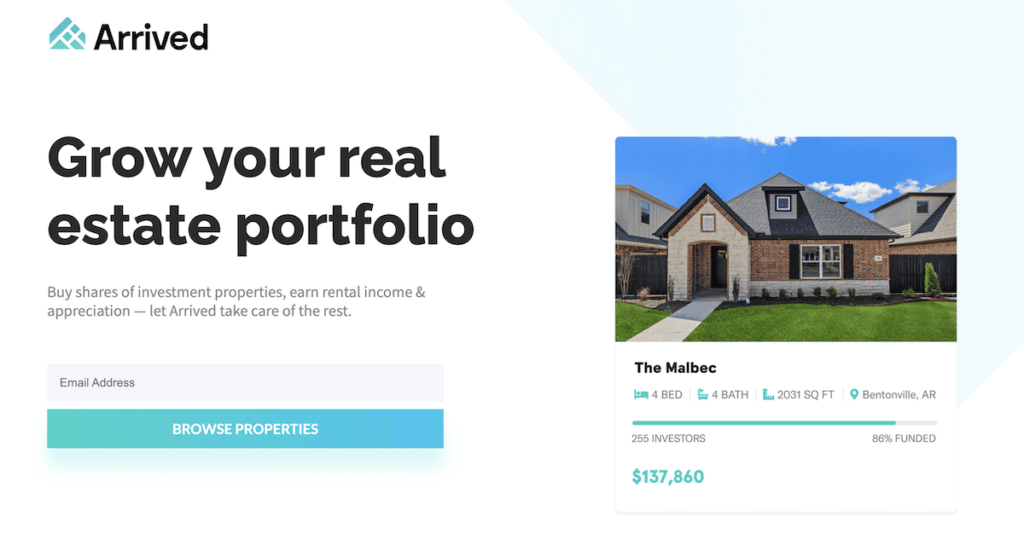 The management fee is a modest 1% asset management fee, but it's worth it considering how easy it is to get started. You can sign up for free and view the different properties available to invest in. Buy shares of properties, earn rental income and appreciation — let Arrived take care of the rest.
Then you can literally beat the stock market year after year and start making money in your sleep. If you want to earn the big bucks then you can learn how to get started by getting more information from Arrived here.
Arrived Homes
Arrived Homes lets you invest in residential real estate and vacation rentals with only $100. It's an excellent option for anyone looking to earn passive income with rental units. And the platform is available to non-accredited investors.
START INVESTING NOW
Pros
---
Immediate cash flow
The moment you get tenants into your rental property, you start earning your investment back. It is, however, to be aware of the state of the market you are in, and any other laws and regulations that may affect your ability to rent, and obligations to the IRS or other relevant parties.
Good for those with less capital
Don't have much money to play around with? That's okay, you don't need much to get into the renting game. On top of that, the tax benefits save you a lot of money in the long run. You can deduct the interest on the mortgage payments, and general upkeep expenses.
Cons
---
Managing the property
If you choose not to hire a property manager, you'll have to tend to all the issues that will inevitably arise on your own. This can be avoided by getting a reliable and experienced person to handle the property for you. Then there's also the general upkeep of the property, and managing the tenants themselves. As we know, having a human element can lead to unforeseen issues such as conflicts, or pauses in payments.
Not a liquid asset
A major flaw of rental properties is that this is not a liquid asset, which means that if you want to get rid of the property fast, it will be extremely difficult to do so. The process will take weeks at least, and months at most. So, it is good to have some liquid assets set aside in case of emergencies.
REITs
Real estate investment trusts are a relatively low-risk way to invest and get stable returns. REITs are a group of investors who own or manage commercial properties, or the mortgages on those properties.
There are 5 types of REITs, three of which deal in commercial property, residential property, and office property. The other 2 types are mortgage and healthcare REITs.
In a REIT, the account is managed by a professional, who charges a fee for their services. Profits are generated from rent, and by law, 90% of all taxable income is given to the shareholders in monthly or quarterly distributions. All fees, such as property tax, are paid by the REIT.
Pros
---
Portfolio diversification
A major benefit of investing in a REIT is how diverse your financial portfolio will become. REITs invest in many different properties at once, such as shopping malls. If one of the properties fails, like if the business goes bankrupt or the tenants leave unexpectedly, there are still the others there to soften the blow.
Liquid asset
Unlike rental properties, your involvement with a REIT is only cash. Meaning, in accordance with your REIT contract, you can easily leave. REIT properties are sold like stocks, which are much easier to buy and sell than the actual property.
Cons
---
Lower returns
While investing in REITs are generally safe and guaranteed to bring in profits, returns are lower than those you could get with other investment opportunities, because of having to share with the other investors, and the fees the trust pays out.
Property specific risks
As mentioned above, there are several types of REIT, and some of them are riskier than others. Take retail based REITs. These are seen as riskier than other REIT types, because the state of brick and mortar retail shops is in decline in favor of online shopping. These REITs are not likely to be as profitable as others, like a residence REIT in an urban area would be.
REIGs
Similar to REITs and Real Estate Limited Partnerships (RELPs), Real Estate Investment Groups are publicly owned groups of investors who share resources, knowledge, and time to invest in properties together. Investment strategies are different from group to group; for example, some groups focus on buying and flipping houses, while others may buy a large chunk of real estate and sell individual units to the investors.
REIGs are different to REITs because they are more diverse in what they do than REITs. REIGs are often formed into partnerships or corporations, and can either invest in property, or earn income through acts like mortgage lending.
Pros
---
Less 'hands on'
Usually REIGs are led by a board or director, which means that you won't have to worry about all of the bureaucracy and paperwork that inevitably comes with investing in and managing property. Some REIGs require more of your attention than others, so be sure to shop around for one that will match the level of commitment you want to give.
Consistent returns
Another benefit, like with REITs, is consistent returns. The group is obligated to pay out profits to group members regularly. However, you should be aware of all the rules in your REIG, because some have more fees than others, and that can hurt your profits.
Cons
---
Higher initial investment
REIGs are not good for making a quick buck, and usually require a larger initial investment than REITs — $25,000 to invest or more. However, if you have the patience, returns are typically larger than other investment strategies.
Untrustworthy groups
Like with any business venture, there is always the risk of running into trouble, like mismanaged groups or straight up fraudulent ones. Be sure to do your homework when looking for an REIG, and read your contract carefully. You don't want to be stuck in a bid situation, unable to pull your money out because of some fine print you didn't read carefully.
Micro-investments
With extremely low buy in costs, micro-investing is perfect for low cost, low risk ventures that will diversify your portfolio with little effort on your end. Micro-investments are as little as a few dollars, and with this method, you can buy shares of rental properties. You can literally invest with little money to your name and still double it.
Pros
---
Minimal buy-in
Investing with the same amount that's in your change jar, and still earn returns. Gone are the days when only people who already had money to burn could invest.
Diversify quickly
Like REITs, micro-investing allows you to make your portfolio very diverse, very quickly. You can invest in a lot of different areas, which is a very safe way to earn income.
Cons
---
Returns may vary
Don't expect to invest pennies and earn hundreds right off the bat. Returns will probably be lower, and could be inconsistent. Patience is important with micro-investing, and it's very much a 'set it and forget it' strategy.
Untrustworthy groups
Because you are only buying parts of shares and not full shares, you won't have any actual ownership of shares or properties. This can be a pro or a con, depending on your personal preferences.
Foreclosures
A popular method for investing is to buy properties in foreclosure, which are usually single family homes, but they can be any type of property. Typically, foreclosed properties are listed for a fraction of their value, so that they'll sell fast.
The main idea with this method is that you buy a property, invest money into fixing it up, then turn around and sell it. Rinse and repeat as many times as you'd like.
Pros
---
Higher profit margins
Buying and flipping a property on your own will yield significantly higher returns than REITs, because you are not grouped with other investors to share your profits with.
Cheaper and faster
Closing costs are cheaper, and the entire process is faster than changing hands with a property that wasn't foreclosed. If done right, you could turn the property around in a matter of weeks.
Cons
---
High risk
Buying foreclosure properties is much riskier than investing in an REIT, for example. There are a lot of variables that can affect your bottom line, and how quickly you can see returns. Some things that can have an impact on your ability to make a profit include your ability to sell quickly, and the price you can get for it.
Untrustworthy groups
So maybe you've budgeted $10,000 for repairs, but then you discover a major issue that wasn't discovered before you bought the property, like a cracked foundation or black mold in the walls. Now your budget is ruined, and you need to invest more money to repair damages before you can even think about selling. Avoid falling into this trap by not cutting corners, and hiring reputable inspectors.
Tips to Succeed in Real Estate Investing
Try out some investing apps
There's an app for everything these days, even real estate investments. These are just a few of the best real estate investing apps on the market today.
RealtyMogul
If you've decided to go the REIT route, RealtyMogul helps you find the best public non-traded REITs. With a minimum investment of only $5,000, and access to hundreds of opportunities right at your fingertips, this app is an easy start point for your investment journey.
Best for public nontraded REITs
Arrived Homes
Arrived Homes works a little bit differently. Here you can invest as little as $100 into rental contracts or property shares, and earn income through rent and appreciation.
Best for low minimum investment
DiversyFund
Are you new to investing? DiversyFund is the app for you. It is for non-accredited investors and beginners, with a minimum investment of just $500. This is another REIT group that pays when properties are sold, and reinvests all dividends.
Best for low-cost real estate investing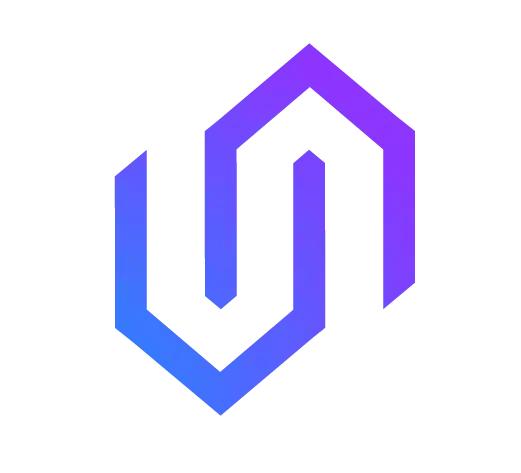 Build a network
Real estate investing can be complex, confusing, and risky. A great way to learn ways to succeed is to build a network of more experienced people. Other investors are excellent mentors, and many of them are happy to share their experiences.
Another tactic is to meet with a lawyer specializing in real estate, if you have the cash for it. They will consult you on what you can and can't do, and read over contracts for you. Don't know other investors, but still want to learn the ins and outs of real estate? Consider taking classes on real estate, or how to invest properly.
Know the rules and regulations
Laws are messy, especially in this sector. Regulations can change quickly, and could leave you in trouble if you haven't kept track of updates. To help stay on top of this, you can hire a reputable real estate agent, and hire an accountant for tax purposes. These two people will make sure that your investments are working properly. You can also keep yourself informed with research online, if you know the legal jargon.
Choose the right market
Just like the investigating you have to do for REITs and REIGs, you must also look for the right market when buying foreclosures, or purchasing rental properties. Look for things like population growth; are people moving into the area, or are they leaving? You don't want a property in an area that's in decline. Also look at amenities and schools in the area. You want to choose a spot that is attractive to tenants.
How to Maximize Your Profits
Avoid groups and trusts with high membership fees
Don't just join the first REIT or REIG you find, look around for ones that don't have crazy fees.
Look into the future
Obviously, no one can predict the future, but there are signs to watch out for. Examine the past profits of REITs, look into property value trends, and that can help you see what might happen further down the line.
Invest in the property
Fresh paint, new appliances, and new fixtures throughout the place are easy ways to spruce up a home to make it more appealing, for a relatively low cost. The price appreciation also increases when you make improvements to a property, which means more profits for you.
Add on services
Look for small ways to increase income. Things like on-site laundry, parking, and adding other amenities to the property add a little extra to your pocket.
How to Invest in Real Estate
Investing in real estate doesn't have to break the bank, and these types of investments are a major asset to every financial portfolio. Curious about other ways to invest your money and start earning more?
Check out our post on how to invest with $100,000.