Investing with little money can be a great way to grow your wealth over time. The key is to start small and be consistent.
There's a common misconception that you need a lot of money to begin investing. And a high-yield savings account can only get you so far even with rising interest rates.
Well, the great news is that there are numerous ways to start investing with little money and grow your net worth. In fact, some of these ideas require as little as $1 to get started!
So, if you're looking for some small investment ideas that are perfect for beginners, this is absolutely the post for you! For starters, you can start investing in crypto, stocks, and real estate right now even if you just have $10 to your name:
How to Invest With Little Money – The Best Small Investment Ideas
When you invest with little money, the most important thing is to decide on your investing goals and to build good habits.
Putting away a bit of money every month into various investments won't make you a millionaire overnight. However, investing with limited funds can still result in a large portfolio down the line thanks to the magic of time and compound interest.
1. Invest In Stocks & ETFs
One straightforward way to start investing with little money is to invest in the stock market.
Thanks to technology, it's easier than ever to use a commission-free broker to begin investing. Chances are, you can also grab a free stock for joining many of these brokerages.
And, the best part is many investing platforms let you invest in fractional shares of stocks and exchange-traded funds (ETFs.) This means you can buy slivers of stocks and ETFs instead of buying the entire security. So, if you've been eyeing Tesla or Amazon stock but don't have thousands of dollars, you can still invest in those companies.
Popular online brokers with fractional share investing include:
Ultimately, investment apps like Robinhood and other leading brokers lets you diversify your portfolio without needing much capital. Plus, you have the flexibility to buy companies you like or ETFs that contain dozens or hundreds of companies.
Overall, SoFi Invest is best for beginner investors with little money who are looking for an intuitive and easy trading experience and want to open an active or automated investing account or explore cryptocurrencies.
SoFi Invest
SoFi Invest is an app that allows you to track and trade your money. The service is the latest from the SoFi financial wellness platform and offers free trades on stocks, ETFs, cryptos and more. When you sign up, you can get a free stock worth between $5 - $1,000.
GET FREE STOCK
2. Invest In Real Estate
While it might surprise you, real estate is another excellent way to start investing with little money.
Historically, real estate investing was for the wealthy who could afford to acquire land. But these days, you can invest in this asset class with only $10.
Real estate crowdfunding companies basically pool money together from numerous investors and buy real estate. Usually, properties are multi-family homes or commercial real estate that generate rental income for shareholders. Investors can also benefit from property appreciation.
One leading company in this space is Arrived Homes, which lets you start investing with $100.
Arrived is a great real estate investing platform to use if you want a low minimum investment threshold for real estate investing. You can get started with as little as $100!
It's an especially useful tool to use if you want to diversify your portfolio and have someone else handle all the work that comes with being a landlord. All you really need to do is sign up, and collect your rental income each quarter.
The management fee is a modest 1% asset management fee, but it's worth it considering how easy it is to get started. You can sign up for free and view the different properties available to invest in. Buy shares of properties, earn rental income and appreciation — let Arrived take care of the rest.
Then you can literally beat the stock market year after year and start making money in your sleep. If you want to earn the big bucks then you can learn how to get started by getting more information from Arrived here.
Arrived Homes
Arrived Homes lets you invest in residential real estate and vacation rentals with only $100. It's an excellent option for anyone looking to earn passive income with rental units. And the platform is available to non-accredited investors.
START INVESTING NOW
3. Try Micro Investing Apps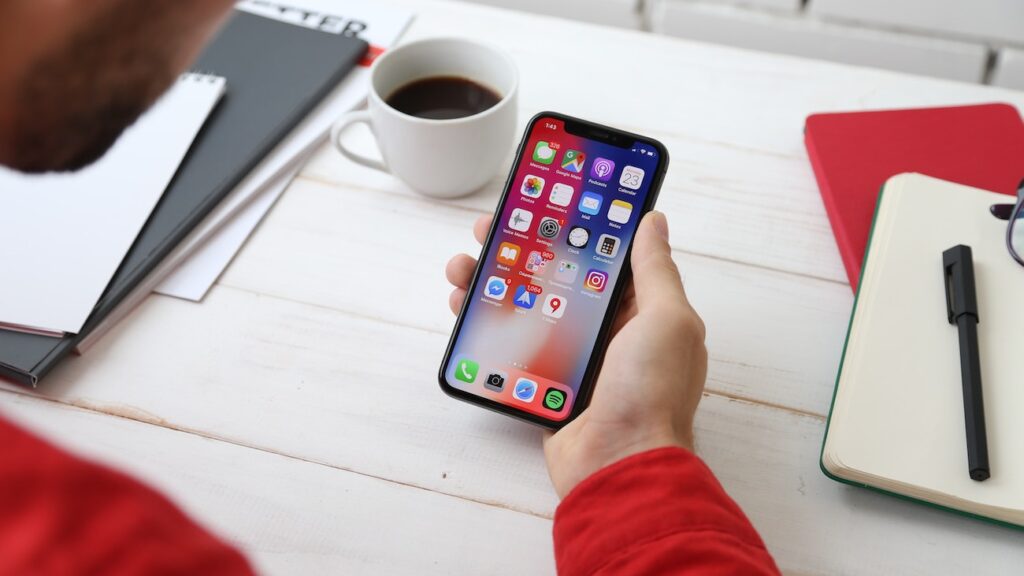 If you need a helping hand with investing your money, micro investing apps could be your solution.
Micro investing apps work by rounding-up money from your daily purchases to the nearest dollar to invest on your behalf. Acorns is a leading investing and budgeting app, and here's an example of how it works:
You sign up for Acorns and link your bank account to the app
You purchase your morning coffee for $2.25
Acorns rounds up spare change from the purchase to $3 and automatically invests the extra $0.75 for you
Acorns lets you choose different investment portfolios to suit your long-term goals and level of risk tolerance. Your actual investments are a mix of various ETFs, so Acorns isn't doing anything you can't do independently. However, the app is useful for building those good investing habits.
Acorns costs $3 per month. You also get perks like earning bonus cash back from 12,000+ retailers and free ATM withdrawals if you use an Acorns debit card.
Paying $36 per year isn't worth it if you invest independently. But, if you want to invest with a little bit of money and need guidance, apps like Acorns are worth using.
$20 Bonus
Acorns
With Acorns, automatically invest spare change from everyday purchases in expert-built portfolios recommended for you, easily save for retirement, get paid early, and more. Start in under 5 minutes and get a $20 bonus today!
GET YOUR BONUS
ACORNS REVIEW
4. Use A Robo Advisor
Another way to begin investing without much money is to use a robo advisor. Like traditional financial advisors, robo advisors build an investment portfolio for you to match your goals and risk tolerance.
People like robo-advisors because they're simple: you just open an account, answer a brief investing questionnaire, and deposit funds. From there, your robo advisors invests for you and can even handle tasks like portfolio rebalancing.
One popular robo advisor that's great for beginner investors is M1 Finance. M1 Finance is best for making automated, long-term investments. Similar to Robinhood, M1 Finance allows users to buy fractional shares. This is great for diversifying your portfolio as you can buy multiple stocks and ETFs at your preferred price. It's a robo advisor and one of the cooler features the M1 Finance app offers is the choice to construct investment pies.
A Pie is a portfolio that is fragmented into different stocks and ETFs you'd like to invest in. It looks just like a – you guessed it – a pie chart. Once you've chosen your assets, select what percentage of your money you'd like to each of them, and the app will automate your investments.
Plus, they're one of the only top-tier robo advisors that has $0 commission fees and $0 account minimum when you join through this link.
M1 Finance
M1 Finance offers free automated investing as would any robo-advisor. And while it classifies as a robo-advisor in terms of features and functionality, it varies in a few key ways. Fund your account with $1,000+ and get a $30 bonus. It's that easy.
OPEN FREE ACCOUNT
Wealthfront is another leading robo-advisor that's similar to M1 Finance. You need at least $500 to begin investing, and Wealthfront also charges 0.25% in annual advisory fees.
The bottom line is robo advisors help you invest with little money by taking the work off of your plate. You're still investing in individual stocks and ETFs as well, so it's similar to DIY-investing in this regard.
5. Start Investing In Cryptocurrency
Cryptocurrency has been booming in popularity for the last two years. And, amidst the hype and noise going on, a lot of new investing opportunities have sprung up.
One of these investing opportunities is to invest in companies that can potentially benefit from cryptocurrency adoption. This includes anything from payment processors like Visa and PayPal to GPU manufacturers like NVIDIA.
And, if you want to actually invest in cryptocurrencies, you have even more beginner-friendly options.
For example, you can buy dozens of different cryptocurrencies starting at just $2 with Coinbase, a leading cryptocurrency exchange. Coinbase lets you buy popular cryptos like Bitcoin with funds from your bank account. From there, you can hold your crypto and hope for appreciation or even stake certain cryptocurrencies on Coinbase to earn passive income.
Since crypto is still like the Wild West, it's crucial to do your due diligence and to be an informed investor. However, this is a growing space with plenty of investment opportunities to make money with Bitcoin even if you have little money.
Sign up and get up to $200 in crypto
Coinbase
Coinbase is a well-known cryptocurrency exchange that makes it easy to buy, sell, and exchange cryptocurrency. Coinbase makes buying Bitcoin as easy as buying a stock through an online brokerage.
OPEN AN ACCOUNT
6. Start An Online Business
If you're still wondering how to invest with little money, one entrepreneurial route is to start your own online business.
Like general investing, people often think starting a business requires a lot of capital. But online businesses usually have lower operational costs than brick-and-mortar businesses. In fact, you can probably start an online business for $100 or even less!
For example, starting a blog is one online job that doesn't require much money. Between blog hosting with a company like Bluehost and a simple blogging theme, you're probably looking at $100 to $200 to launch your website.
From there, you can grow your online audience by writing great content and learning the basics of search engine optimization (SEO). This is what I did in college, and four years later, blogging is my full-time job.
Blogs are just one example. You can also start an Etsy store for free and use a bit of money to buy supplies or tools you need to create the products you're selling.
Ultimately, you don't need much money to build an online business. And in my experience, an online business is one of the best small investment ideas there is because the sky's the limit for income.
Bluehost
Bluehost is one of the largest website hosting providers and powers millions of websites and you can start a blog in less than 10 total clicks. If you set up your site on a platform like Bluehost, it automatically walks you through every step of the process, from buying the domain to setting up your own blog.
START A BLOG
7. Invest In Debt
Real estate crowdfunding is one way to invest in real estate with little money. But did you also know you can invest in real estate debt?
Companies like Groundfloor let you invest in short-term real estate debt to earn interest. In a nutshell, investors help fund real estate development projects by loaning out money. In exchange, they earn interest on that loan until loans are repaid.
Groundfloor only requires $10 to begin investing, so it's very beginner-friendly. The loan marketplace also has a variety of projects, each with varying loan terms, interest rates, and risk.
The main risk of debt investing is that borrowers default and you lose your money. However, since Groundfloor has a $10 investment minimum, you can diversify your portfolio across multiple projects to mitigate some of this risk.
Best for real estate notes
PeerStreet is another platform that lets you earn income from real estate debt. You need $1,000 to start investing with PeerStreet, and the loan marketplace is similar to Groundfloor.
8. Further Your Education
Obtaining more education isn't investing in the traditional sense. However, I think learning new skills is one of the best ways to invest with little money.
Thanks to the Internet, you can learn almost any skill you can think of. And, you don't need to pay expensive college tuition fees or for private tutoring.
For example, websites like Udemy have high-quality courses that are usually between $15 to $100. Popular subjects on Udemy include:
Cryptocurrency
Data science
Digital marketing
Excel
Graphic design
Investing
Programming
One advantage of Udemy is that many courses are extremely specific; you can become AWS certified or learn advanced Python programming if you want.
And online courses aren't a waste of money if you apply your new skills. Besides, if a $50 Udemy course helps you land a higher-paying job or start a profitable side hustle, that's an excellent return on your investment.
9. Use Your 401k plan
A 401k plan is a retirement savings plan some employers offer as a perk for employees. With a 401k plan, you get to invest in a tax-advantaged account with portions of your paycheck. Your employer also matches a portion or all of your 401k contributions up to a certain amount per year.
In other words, a 401k helps you invest for retirement and also get free money because your employer matches some of your contributions.
If your employer offers 401k matching, this is one of the best ways to start investing with little money. Even if you invest $150 from each paycheck, if your employer matches 100% of your contribution up to $5,000 per year, that's a lot of free money on the table. And, even if your employer only matches 50% of your contributions, that's still an incredible return.
10. Open A High-Interest Savings Account
Thanks to inflation, parking your money in a high-interest savings account isn't a great long-term investment idea. However, while banks might be paying measly interest rates right now, many online-only checking and savings accounts have more attractive offers.
For example, with Aspiration Spend & Save, you can earn up to 5.00% APY on your savings. Similarly, money-management apps like Unifimoney let you earn 0.20% on your balance and also invest in stocks, precious metals, and cryptocurrencies. Plus, you can get up to $5,000 in free Bitcoin for joining Unifimoney.
Again, high-interest savings accounts or online-only banks aren't a great long-term investment idea because you can earn more with other investments. But if you want to invest with little money but need access to your funds soon, you should park your idle cash somewhere it earns meaningful interest.
Best for: bank sign up bonus
Aspiration Spend & Save
There's a good chance your bank is using your money to fund oil projects that destroy the climate. Put your money where your values are. Join Aspiration today.
Open Account
11. Build Your Emergency Fund
An emergency fund is a stash of money you save on the side in case of, well, emergencies. Many financial advisors recommend saving up at least six months of expenses in case you encounter rough times. However, the key is to have some money on the side for when you need it most.
Emergencies like your car breaking down or your refrigerator going bust can happen any time. But, by putting a small amount of money aside each month into your emergency fund, you can stay prepared.
Ultimately, a healthy emergency fund helps you stay debt-free because you don't have to rely on credit or payday loans to get out of a tough financial situation.
12. Invest In CDs and Bonds
Like a high-interest savings account, another way to invest a small amount of money is to invest in certificates of deposits (CDs) or bonds.
Here's how CDs and bonds work:
CDs: Credit unions and banks offer CDs, and you earn interest for depositing a certain amount of money for a specific timeframe with this option.
Bonds: A bond is basically a loan, and governments and corporations often issue bonds. When you buy a bond, you're agreeing to fund a loan in exchange for a fixed rate of return. Bonds have different maturity dates and can be short-term or long-term fixed income investments.
Bonds and CDs have varying interest rates but are traditionally lower-paying, safe investment options. CDs are typically better than bonds when inflation is high, but both investments are viable if you don't have much money to invest.
13. Invest in Art
Most people don't consider investing in art. Plain and simple, art did better than stocks in 2020. While the last year was sharply volatile for most parts of the public market, the art market in 2020 looked remarkably similar to prior years.
Contemporary art has offered an annual return of 14% over the last 25 years, as of December 2020, versus a 9.5% annual return from the S&P 500, according to the Citi Global Art Market chart.
With these advantages in mind, Masterworks has become the first company to allow investors to buy shares of great masterpieces by artists like Picasso, Monet, and Warhol. For too long, access to these blue-chip art investments have been limited to the ultra-rich and connected.
No longer. Through fractional ownership, Masterworks has opened the door to top-tier, blue-chip art investments to everyone even if you have little money to invest.
Frequently Asked Questions
Is It Worth Investing With Little Money?
It's absolutely worth investing with little money. Starting to invest builds good habits, so even if you don't have much money, you're developing skills that will serve you for your entire life. Plus, the power of time and compound interest means that a small starting investment can grow into a more significant amount with time.
Where Should I Invest My Small Amount Of Money?
Choosing the right small investment idea depends on your goals and level of risk tolerance. For hands-off investing, options like robo-advisors or investing in real estate crowdfunding make sense.
You can also try DIY-investing through online brokers like Webull or Robinhood. Finally, if you're feeling entrepreneurial, you can always start your own online business or learn a new skill as your investment.
Final Thoughts
It doesn't matter if you're a broke college student or are trying to build wealth now that you have your first job; investing with little money is definitely possible.
And, as mentioned, you don't need to focus on your annual return and obsess over the numbers. Small investment ideas are the start of much larger ones, and it's developing good habits and learning how to invest that's most important.
So, pick an investment idea or two from our list and have at it! You might be surprised how a small investment idea can grow given enough time and attention.