Looking to learn the best way to invest 25k safely? Lucky you. If you need some help on how to invest $25,000 and avoid risk, let's get to work.
Because if you are reading this article, then it probably means you are either working actively towards amassing wealth to the tune of a 25k (by investing smartly) or you're fervently hoping to win the lottery someday.
Either way, it's smart to learn about how to invest and not spend this huge amount even before it hits your account. The reason is that $25,000 will not guarantee financial security unless the money is invested in ways that allow it to compound.
So it's important to invest your 25k with caution.
16 Ways to Invest 25K Safely
Before that $25,000 burns a hole in your bank account, let's work on investing it.
1. Pay off your debt.
The easiest way to invest your money is by paying off debt. It may sound odd but paying off your debt is the first and biggest investment you can make with $25,000 in your account. The interest on any debt you have grows with time and the sooner you pay it off, the more you will save.
You should know that the secret to success is paying off high-interest debt. Sure saving money and spending less is important but getting out of debt is a worthy goal. Before you go off and invest $25,000, make sure your debt with the highest interest rates is paid off, in many cases that is going to be credit cards.
"So before you go dip your chunk of money into stocks, you'll likely get a better return on your money if you pay off your high-interest CONSUMER debt."
According to the latest reports, the average credit card interest rate is 17.98% for new offers and 14.58% for existing accounts. While the average stock market return for 10 years is 9.2%, according to Goldman Sachs data for the past 140 years.
Are you picking up what I'm putting down? Or is your credit card debt all paid off? Let's move on.
Related: 15 Questions to Ask a Financial Advisor
2. Portfolio management.
If you are working with $25,000 in liquid cash — you are considered a high-net-worth client who would benefit from a personal touch. With that amount of capital, you can start investing with Empower.
Empower has two options. The first is a free planning tool that collects information from your financial accounts and helps you make improvements to increase returns. That's a great option for anyone, no matter where you bank or invest. You can learn more about the app in this Empower review.
The second option is using their asset management service that has a minimum account size of $100,000 to start. Once you join, you can get help setting goals for your money — primarily for your retirement. If you invest your money here, the app will invest your money based on the Modern Portfolio Theory (MPT) which ensures true diversification and they go a step beyond tax-loss harvesting. They will optimize your tax burden and your portfolio will be tax-efficient.
According to the company's own tests, they outperformed the S&P 500 by more than 1.5% annually with less volatility. Overall, it is a safe bet to open an Account at Empower to help you grow your $25,000 safely.
Empower
Take control of your finances with Empower's personal finance tools. Get access to wealth management services and free financial management tools.
SIGN UP FOR A FREE ACCOUNT
3. Real estate.
One joint study by the University of California and the German central bank found that over the last 145 years, real estate offered the highest returns of any asset class. Even better, it did so with far less volatility than stocks.
As such, one of the easiest ways to grow your money is to invest in real estate. Robert Kiyosaki, author of 'Rich Dad Poor Dad' learned to quickly grow his money by making down payments for rental properties and gaining profit by selling the property later at a higher price.
Another way to invest in real estate is by buying a property and renting it with companies like Arrived. With the ever-increasing inflation rate, rents will go up while your mortgage payments stay the same. This increases your cash flow and your rental yield as an investor.
Arrived Homes
Arrived Homes lets you invest in residential real estate and vacation rentals with only $100. It's an excellent option for anyone looking to earn passive income with rental units. And the platform is available to non-accredited investors.
START INVESTING NOW
You could also invest your 25K in raw lands with FarmTogether. Investing in lands is a profitable venture because of one key reason: land is scarce and its demand will always exceed its supply which makes it one of the best assets to build wealth.
4. Index funds.
Investing in index funds is like investing in the stock market without taking on too much risk. The risk of investing in index funds is very minimal yet the benefits are massive. The trick is to diversify your stocks by buying the largest companies through your index fund.
According to Bankrate, the best index funds to own this year are as follows:
Fidelity ZERO Large Cap Index (FNILX)
Vanguard S&P 500 ETF (VOO)
SPDR S&P 500 ETF Trust (SPY)
iShares Core S&P 500 ETF (IVV)
Schwab S&P 500 Index Fund (SWPPX)
These index funds track the S&P 500 Index Fund and offer you a way to invest your $25,000 in stocks of the S&P 500 at a low cost, while still enjoying diversification and lower risk.
5. Mutual funds.
Another way to invest your $25,000 in the stock market is through mutual funds. A mutual fund is an investment vehicle that holds a portfolio of stocks, bonds, or other securities.
Since they hold many different securities, it makes it a very attractive investment option for someone who has $25,000 to invest. Investing your money in a mutual fund instead of individual stocks means you get diversification, convenience, and lower costs.
According to Investopedia, the top 5 biggest mutual funds in the stock exchange are:
Vanguard Total Stock Market Index Fund Admiral Shares (VTSAX)
Fidelity 500 Index Fund (FXAIX)
Vanguard Institutional Index Mutual Fund (VINIX)
Fidelity Government Cash Reserves (FDRXX)
Vanguard Federal Money Market Fund (VMFXX)
Some people may wonder how mutual funds are different than index funds? An index fund only seeks market-average returns (safe), while active mutual funds have fund managers that try to outperform the market. This means that the fees for active mutual funds are higher than index funds and less predictable returns.
6. Max out your retirement accounts.
You can invest in index funds and mutual funds in your retirement accounts and shoot for maxing out these accounts.
If your employer offers a 401(k) that matches employee contributions, and you aren't currently contributing enough to earn that match, let your extra 25k free up some space in your budget so you can do so.
The other option is to contribute to a Roth IRA or traditional IRA. These retirement accounts do have annual contribution limits — $6,000 in 2021 ($7,000 if age 50 or older). You can pad these retirement accounts in order to help prepare yourself for retirement down the road. Your retirement accounts commonly invest in index funds and ETFs, mutual funds, and are low-risk investments because your investments are diversified.
6. Start a business.
Starting a business is one of my favorite ways to get rich because of how much money you can make. Invest your 25k in that promising business venture you put on the back burner for lack of money. If it is a high-risk business be sure to conduct research into your prospect, seek expert advice and develop a solid business plan before starting out.
Of course, the amount of money required to start your business depends on your business model and industry. However, a 2009 study conducted by the Ewing Marion Kauffman Foundation puts the average cost of starting a business is around $25,000, leaving you no money left for other investments.
Alternatively, starting a business with no money might initially seem like a far-fetched idea, but it's not impossible. You can even use a personal loan to start a business, in certain situations. The bottom line is that nothing is stopping you from launching a business.
7. High-yield savings account.
This is another way to invest your 25k that is risk-free. It's much more profitable than the normal savings account. Your money can sit in there and accrue interest passively.
Most experts recommend CIT Platinum Savings which is a high-interest savings account from CIT Bank. It offers one of the highest APYs on the market. The account has two tiers: a low tier of 0.25% APY and an upper tier of 5.05% APY. To qualify for the upper tier, you must maintain a minimum balance of $5,000.
The account has no account maintenance fees and a minimum initial deposit of $100. Customers can make an unlimited number of transfers and withdrawals each month.
Other features of the account include:
Competitive interest rates
Digital convenience
No monthly service fees
CIT Bank's mobile app makes it easy to manage your account
Here you can a very impressive 5.05% annual percentage yield which is an APY that's much higher than the national average.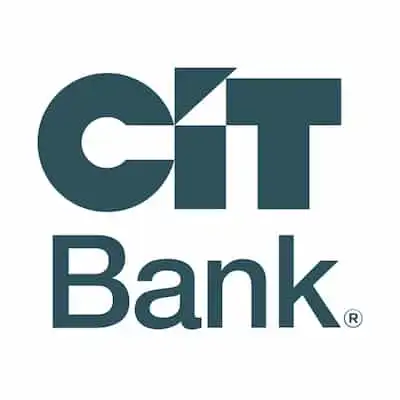 CIT Bank Platinum Savings Account
CIT Platinum Savings is a high-interest savings account from CIT Bank. It offers one of the highest APYs on the market. The account has two tiers: a low tier of 0.25% APY and an upper tier of 5.05% APY. To qualify for the upper tier, you must maintain a minimum balance of $5,000.
START SAVING NOW
8. Invest using a robo advisor.
Last month, I had $25,000 to invest and I chose to invest some of it using robo-advisors. Who says you have to stick all of your money in just one place? You should diversify in order to not put all your eggs in one basket.
I tried to choose a great robo-advisor that had low costs and offered the greatest performance overall. Acorns was my favorite robo-advisor.
Acorns, like other robo-advisors, takes the decision-making process away from you. The app analyzes your data — including age, objectives, income, and time horizon — before deciding on one of five portfolios that range from conservative to aggressive.
$20 Bonus
Acorns
With Acorns, automatically invest spare change from everyday purchases in expert-built portfolios recommended for you, easily save for retirement, get paid early, and more. Start in under 5 minutes and get a $20 bonus today!
GET YOUR BONUS
ACORNS REVIEW
Overall, robo-advisors are a smart way to invest any amount of money without much risk. In fact, since 1928, the S&P 500 (a collection of the 500 largest stocks in the U.S.) has averaged roughly 7% in annual returns, even after adjusting for inflation.
9. Invest in yourself.
Investing in yourself is one of the best investments you could ever make and it can take many forms: pursuing a creative project, nurturing a talent taking a course, learning a new skill or pick up a new side hustle to make $1,000 fast.
While you won't likely spend $25,000 by investing in yourself, when you put your wellness first, your energy and production will increase at work which will yield better results and more revenue overall.
10. Annuities.
This is a low-yielding investment that could pay as low as 3% on your capital. An annuity is a way to supplement your income during retirement.
Annuities can be a smart option since it provides regular payments, tax benefits, and a potential death benefit. The other advantage is that your capital is kept safe and your returns are guaranteed.
11. Donate to charity.
One of the best ways to invest 25K is to make an impact in the lives of the less fortunate through charitable giving. Investors who are into impact investing also get tax deductions. Most all charitable organizations qualify for a charitable contribution deduction.
You may deduct charitable contributions of money or property made to qualified organizations if you itemize your deductions. Generally, you may deduct up to 50 percent of your adjusted gross income, but 20 percent and 30 percent limitations apply in some cases.
12. Invest in an emergency fund.
One wise thing to do once you have your 25k in hand is to set up an emergency fund or fund it if you already have one. It will shield you from life's unpleasant surprises.
As you may have guessed, there are so many ways to invest your $25,000 with confidence. You might choose one particular method, or you might choose to diversify. Just make sure to invest somehow so you can offset inflation and your wallet will thank you for it!
13. Treasury bonds.
Treasury bonds can be an excellent investment for those looking for safety and a fixed rate of interest that's paid semiannually until the bond's maturity.
There are 4 different types of treasury bonds (NerdWallet):
Treasury bills (or T-bills): Short-term debt securities that mature in less than one year. Though T-bills are sold with a wide range of maturities, the most common terms are for four, eight, 13, 26 and 52 weeks.
Treasury notes (or T-notes): Intermediate-term debt securities that mature in two, three, five, seven and 10 years.
Treasury bonds (or T-bonds): Long-term debt securities that mature between 10 and 30 years.
Treasury Inflation-Protected Securities (or TIPS): Another type of Treasury bond, adjusted over time to keep up with inflation.
Overall, treasury bonds should play a strong role in your portfolio's asset allocation because it provides steady returns and can help offset the volatility in the stock market. You can purchase Treasury bonds directly from the Treasury Department through its website, TreasuryDirect, or through any brokerage account.
14. Invest in cryptocurrency.
When it comes to investing, diversification is key. Cryptocurrency can be considered as one of the newest and most exciting asset classes that is available to investors.
Bitcoin, the world's largest crypto by market cap, has fallen half its value since hitting a record high. Some experts are saying now is the time to invest by using trusted cryptocurrency apps like TradeStation Crypto.
TradeStation Crypto is one of the most popular cryptocurrency apps, allowing users to buy, sell and trade cryptocurrencies. The app also provides users with real-time market data and charts.
TradeStation provides useful analytical tools not available from other exchanges, having brought their expertise from the securities industry.
Get $150 in crypto
TradeStation Crypto
Bonus: $150 sign up bonus
Available nationwide with the ability to open online, Tradestation is offering new customers a $150 cash bonus when you open a new securities investment account or $150 in Bitcoin when you open a new crypto trading account.
SIGN UP NOW
For those not interested in buying digital currencies like Bitcoin or Ethereum, there are dozens of ways to score free Bitcoin as well.
15. Invest in art.
Plain and simple, art did better than stocks in 2020. While the last year was sharply volatile for most parts of the public market, the art market in 2020 looked remarkably similar to prior years.
Contemporary art has offered an annual return of 14% over the last 25 years, as of December 2020, versus a 9.5% annual return from the S&P 500, according to the Citi Global Art Market chart.
With these advantages in mind, Masterworks has become the first company to allow investors to buy shares of great masterpieces by artists like Picasso, Monet, and Warhol. For too long, access to these blue-chip art investments has been limited to the ultra-rich and connected.
No longer. Through fractional ownership, Masterworks has opened the door to top-tier, blue-chip art investments to everyone wanting to invest in art.
16. Peer to peer lending.
This is a way to make a direct impact on the lives of people. This is how it works: you sign up on a platform like LendingClub or Prosper and start giving loans to peers registered on the platform. You can buy into a thousand different loans to spread out risks and earn a profit in the form of interest.
Things to Keep in Mind Before You Invest $25,000
Before investing $25,000, take a deep breath and go over your financial situation. Do you have any pressing financial issues that you need to deal with? Before investing this money that's liquid, you should make sure everything else is in order.
This generally means that you already have an emergency of three to six months set aside, you are paying down debt already, and you need to understand what type of investor you are.
Because you only know your risk tolerance, so that alone will help you decide which way you want to invest your money.
Whether you want to use it as a down payment on a rental property, pay off some expenses, invest in a CD, or a taxable brokerage account, it's all up to your risk tolerance.
If you're looking to invest a larger amount of money, you can see how to invest $100k or invest 50k safely.
For you: What ways have you found to invest or which best way to invest 25k safely did you like best?