Bitcoin is a distributed digital currency that allows people all across the world to securely transact without the need for banks or third-parties.
It is the only asset in the world that everyone can freely own and use. Bitcoin is run by a network of computers called 'nodes' which create Bitcoin.
This network is completely decentralized and nearly impossible to destroy. Bitcoin's distributed network has enabled it to run without fail since its inception in 2009. Since 2018, Bitcoin has increased in value more than 10x and is now trading around $60,000 at the time of this post.
Which one of you wants to grab your hands on free Bitcoins? If you want to know about apps that pay you Bitcoin and other cryptocurrencies then you should know about these apps to earn Bitcoin for free.
1. Get Unlimited 1.5% Back in Bitcoin with Bitcoin Rewards Upgrade Card
The Upgrade Bitcoin Rewards Card is a classic Visa credit card that works across the Visa network. But you get 1.5% in Bitcoin rewards when you make payments.
Upgrade isn't the first company to announce a credit card with Bitcoin rewards — but it's the first one that is generally available. If your application is approved, you can start using the virtual card immediately.
With the Upgrade Bitcoin Rewards Card, the company offers credit lines from $500 to $25,000 depending on your credit score. It works with Apple Pay and Google Pay. Like other Upgrade credit cards, there are no monthly fees, late fees or returned payment fees.
Essentially, this new card works pretty much like Upgrade's existing credit card. But instead of getting 1.5% cash back on all purchases, you get 1.5% back in Bitcoin — there's no specific category, no partner retailer, no point system. It's a straightforward, uncapped cash back program so you can earn free Bitcoin.
2. Get Up to a $5,000 Bitcoin Reward When You Sign Up with Unifimoney
Unifimoney is the premium digital money management platform – banking, investing, insurance, credit and more – that makes building and protecting your wealth effortless.
They currently have a lucrative offer running — deposit between $1,000 and $500,000 within 14 days of opening your account and get up to a $5,000 Bitcoin reward. You can see the chart below for tiers for how much you need to deposit and how much free Bitcoin you stand to make.
There's no catch, within 14 days of qualifying, you will get your free Bitcoin reward. Just sign up and deposit at least $1,000 to get free Bitcoin. If you are interested, I suggest you sign up for more information from Unifimoney.
3. Open a Crypto Interest Account to Earn Free Bitcoin
BlockFi is a simple and secure platform that bridges the gap between cryptocurrency and traditional finance, giving you a new way to grow wealth. BlockFi offers interest-earning cryptocurrency accounts with some of the highest rates available.
All the free Bitcoin you earn from other apps you can store in your BlockFi Interest Account (BFI) and your interest starts building from day one. There's no catch, no minimum balance requirements to earn interest, and you can withdraw anytime. You can fund your BlockFi account directly from your crypto wallet or from your bank account with ACH transfers.
If you want to earn up to 8.6% on your Bitcoin you can sign up and start earning immediately by signing up for BlockFi.
BlockFi
You can receive up to $250 in Bitcoin when you make a qualifying deposit at BlockFi. BlockFi is the first and only interest-earning crypto account. You can receive up to 8.6% annually on your crypto here and join the most trusted financial services for crypto investors on the market.
OPEN AN ACCOUNT
4. Earn Free Crypto While Learning About Crypto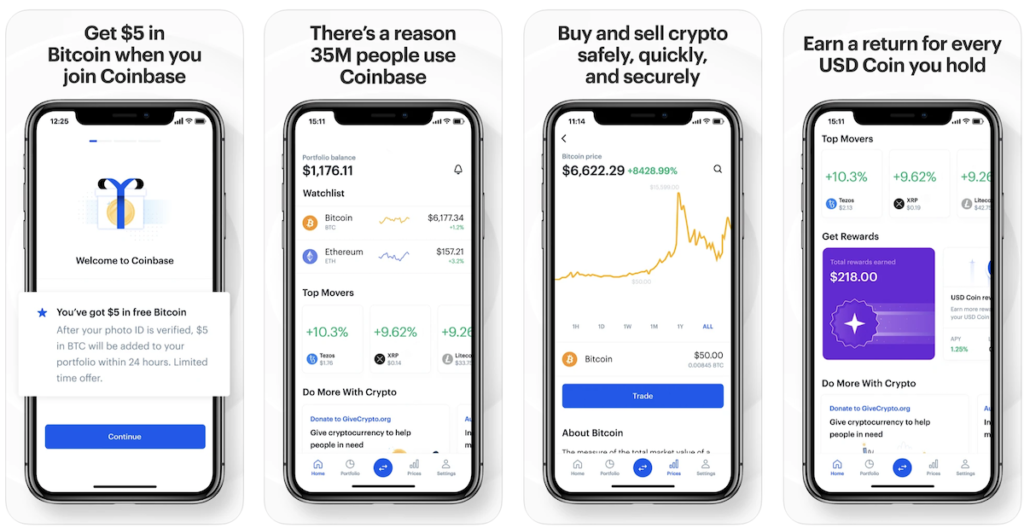 Coinbase is the world's largest cryptocurrency exchange, with over 25 million users across 32 countries worldwide. Coinbase allows you to securely buy, store and sell cryptocurrencies like Bitcoin, Bitcoin Cash, Ethereum, Ethereum Classic, Litecoin, Dogecoin, Shiba Inu and many more on its easy, user-friendly app and web platform.
Coinbase offers two different ways for you to earn free Bitcoin and other cryptocurrencies. First, you can use the referral program to refer your friends and each new member gets you $10 in free bitcoin.
You can get $10 in BTC for simply opening a Coinbase account and they'll pay you to learn about different cryptocurrencies with Coinbase Earn. I've earned over $50 in XLM in Coinbase Earn just for watching a few short videos about the coin. There's no catch.
If you don't already have Coinbase you can get started with $10 of free Bitcoin here.
Coinbase
Coinbase is a secure platform that makes it easy to buy, sell, and store cryptocurrency like Bitcoin, Ethereum, and more. You'll get $10 in free Bitcoin when you buy or sell $100 or more in crypto.
OPEN AN ACCOUNT
5. Download Bitcoin Cash Back & Rewards Apps to Earn Bitcoin
These bitcoin cash back and rewards apps that pay are similar to Ibotta, Honey, Ebates/Rakuten, Dosh, Drop, Fetch, Fuel Rewards, Seated, RetailMeNot. Instead of just being able to earn cash or points, you can earn bitcoin that you can easily cash out to your bank account after watching your savings grow.
Lolli
Lolli gives you free rewards in bitcoin when you shop at over 1,000+ top merchants. Whether you're shopping at Sam's Club or booking your next trip with Priceline – you can earn free bitcoin with no risk. Lolli is the easiest way for you to earn up to 30% back in Bitcoin on your purchases. Lolli partners with top stores that pay them when you shop. Once you make a purchase, merchants pay them and then they pay you, sending you free bitcoin or cash to your Lolli wallet. Lolli is currently US only and available as an add-on to your browser, iOS, or Android devices. Lolli has over 70,000+ users and 4/5 stars in the Google Play Store.
If you want to earn Bitcoin cash back rewards, download the Lolli App now.
Pei
Pei is a free app that allows you to receive up to 20% cash or Bitcoin rewards on any debit or credit card. With over 110,000 locations nationwide, you can now receive cash rewards anytime you visit a Pei merchant. No coupons, no in-app purchases, and no loopholes — straight credit card-style cashback on your debit and credit cards. Pei also has a BTC wallet where you can earn interest with your BTC holdings. You can also buy/sell BTC within the app.
If you want to earn Bitcoin cash back rewards, download the Pei App now.
6. Start Crypto Mining to Earn Free Bitcoin
If you wanted another way to earn Bitcoins you can learn about Bitcoin mining. By mining, you can earn cryptocurrency without having to pay for it. Minors receive BTC as a reward for completing "blocks" of verified transactions that are added to the blockchain.
Miners are rewarded based on who solves complex hashing puzzles first. You will definitely need a GPU (graphics processing unit) or an application-specific integrated circuit (ASIC) in order to get started with a mining rig.
The best Bitcoin mining software is Kyptex, BeMine, ECOS, Computta, Hashing24, and Cudo Miner.
7. Use Bitcoin Survey Sites to Earn Free Bitcoin
You can also turn to take surveys to earn free bitcoin. Toluna, a leading consumer intelligence platform provider that delivers real-time insights to companies of all sizes, recently announced a partnership with NeoCurrency, an all-digital rewards company that uses data to identify the best rewards and prizes that drive loyalty participation and purchase.
NeoCurrency will allow Toluna Influencers to receive a Bitcoin Gift Card as a reward option for sharing their opinion on brands, products and services via the Toluna Community. By including this option in its reward catalog, Toluna Influencers have the opportunity to exchange their points for a Bitcoin Digital Card with a value of $20.
Join Toluna, a global community of millions of Influencers sharing their opinions in exchange for free bitcoins.
8. Get Paid Cryptocurrency for Walking
Sweatcoin converts your steps into currency units called, as you might have guessed it, sweatcoins. You can then spend them on goods, services and experiences on the market place with their partners or exchange them with your friends and family for whatever you fancy. The fitter and healthier you become the wealthier you get. You movement has value now. Sweatcoin uses your HealthKit step history data to continuously improve its algorithms and provide you with better offers at the right time.
You can start earning sweatcoins simply by walking by downloading the app for free.
9. Become an Affiliate Marketer to Earn Free Bitcoin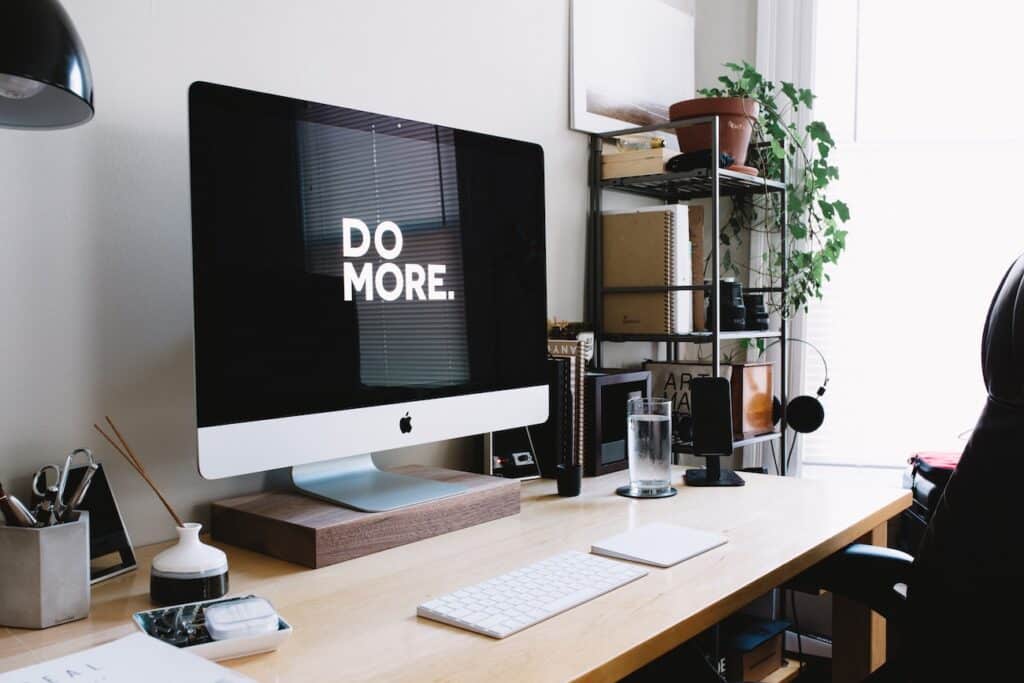 Affiliate marketing is when you promote other companies' products. When someone buys or signs up for a service or downloads an app through your affiliate link, you get paid. You can do affiliate marketing by starting your own blog or just by building a following on social media or posting your affiliate ads online like on Reddit or other message boards. It's a way that many people use to make money online without a website or blog.
Coinbase has the best affiliate program if you want to earn Bitcoins through affiliate marketing. When one of your referrals buys or sells $100 or more of Bitcoin within 180 days of opening an account, you earn the bitcoin equivalent of $10 in Bitcoin.
You can join Coinbase here which will give you access to your unique referral link.
10. Use Bitcoin Game Apps to Earn Bitcoin
Another way to earn free crypto is through bitcoin game apps. Now, I'm not talking about those shady Bitcoin casino games because you know that the house always wins — plus, you'll have to bet your own money which you could lose.
As such, there are actually Bitcoin earning game apps that allow you to win Bitcoin for doing certain tasks, playing games, and more. All it takes is for you to register and start using the game apps to cash out real Bitcoin.
The top two apps in the Google Play Store that allow you to do this are currently Bitcoin Blast and Bitcoin Pop. There aren't many options in the App Store in case you only have an iPhone. However, you could still use apps that pay you real money — and then simply buy BTC on Robinhood.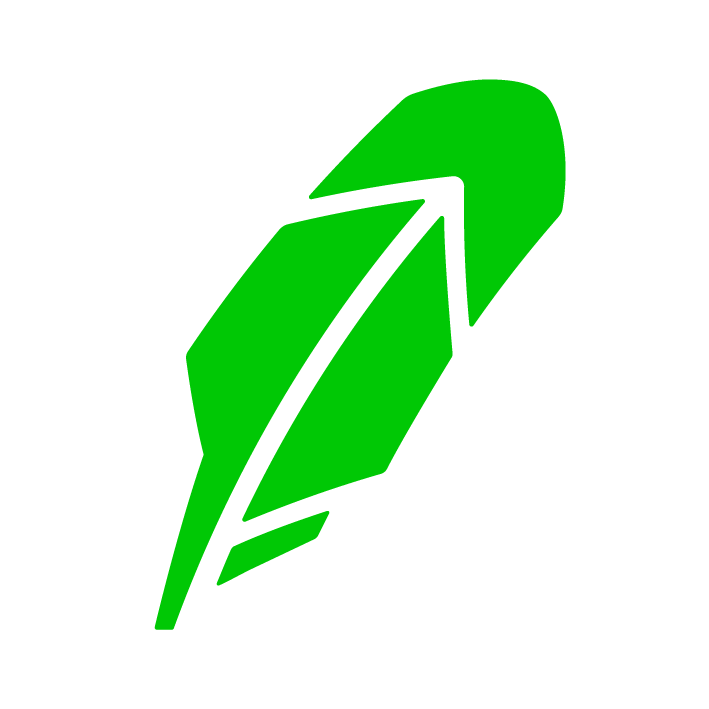 Robinhood
Robinhood is a free-trading app that allows you to trade stocks, crypto, and more without paying commissions. Plus, they'll give you a free stock worth up to $225 for joining.
COLLECT FREE STOCK
Start Earning Free Bitcoin Online Today
There are a lot of free Bitcoin earning apps for android and iOS where you can earn free Bitcoins and get paid today. We have covered some of the most popular and emerging cryptocurrency loyalty programs that reward customers with bitcoin and a plethora of other options.
Whether you want to earn free Bitcoin through mining, get them online instantly, or earn Bitcoins through surveys — you have a bunch of options.
I've come to realize that the best option is going with a few different options to diversify to make this big. If you earn $100 in free bitcoin today, if next year BTC hits 100K, then you'll double your money. So here's to you scrolling back up and choosing the best methods for you to earn free Bitcoin.
Do you know of any ways to get free Bitcoins other than free Bitcoin earning apps?
More Ways to Make Money Online
Looking for other smart ways to earn online? Here are our favorite reads:
Effortless Ways to Invest Money
Offer Expiring Soon
Want Free Money?
In under 3 minutes, start investing spare change, saving for retirement, earning more, spending smarter, and more. Invest with as little as $5.
GET MY $10 BONUS