Do you want to learn how to make money online without a website and for free? I did too. It seems like everybody is doing something on the side to make money fast these days! With the internet and countless opportunities to make money online, I'm not surprised at all.
I recently published an article about different ways to make $1,000 fast and it turns out — not a lot of these ideas require a website or blog. There are tons of jobs that pay under the table or apps that pay you real money that can get money in your pocket.
Today I want to share with you my top side hustle ideas you can start while you continue working at your day job. These ideas are great to work on in the evenings and weekends until you get "big" enough to do it full time.
In a hurry? Here are the best ways to make money online without a website.
How to Make Money Online Without a Website
Making money online without a website isn't hard with these 14 ideas.
1. Cash in on the food delivery boom
Earning potential: $18 – $25/hr
Delivery services are a good way to earn cash at your own pace. All you need is an app installed where you can monitor deliveries and a mode of transportation to carry out the deliveries. Some of the highest-paying delivery jobs to join to help you make money without a job include:
Doordash is a food delivery service you can join to earn money for delivering food in your area. You can make $1,000 in a week working full time plus tips for becoming a DoorDash Dasher. If you are interested you can take a look at the application page for DoorDash.
Instacart is a grocery delivery service where you can sign up to shop and deliver groceries making as much as $20 an hour. You can learn more here on the Instacart sign up page.
Postmates lets you deliver from restaurants, retailers, and grocers straight to the consumer at your convenience. Postmates couriers report earning an average pay of $19 per hour.
Best for: cashing in on the food delivery boom
2. Make money on the side with photography
Earning potential: Varies
Photography is one of the coolest hobbies you could have! I think it's the perfect blend of creativity and money making ability. If you enjoy taking photos (even only a little), and you're thinking about a side gig to make extra money, photography needs to be at the top of your list.
There's an incredible opportunity to make money locally by working with businesses, local government, tourism boards, and regular every day people who needs photos.
For example, mini sessions where you take photos of a regular person can net you $100-$200 for maybe 2 hours of shooting (plus your time editing photos later).
Businesses need photos for their website, social media, magazines, etc, all the time. They also pay more too.
I recommend creating an Instagram account based off of what type of photographer you are, and become locally known for what you do. At first, you'll be doing stuff for free for content and exposure. Everyone has got to do the groundwork first right! But after that, when you're skilled and ready to command money, then that's when the green will start to roll in.
Photography is especially awesome because you can run your business online. You'll of course have to meet up to discuss things and do the actual shoot, but everything else can be done at home on your free time.
You will also be able to go at it on your own pace – whether you're just gaining experience or being paid – you get to take on the jobs you want and work as much or as little as you like.
3. Become an Instagram Influencer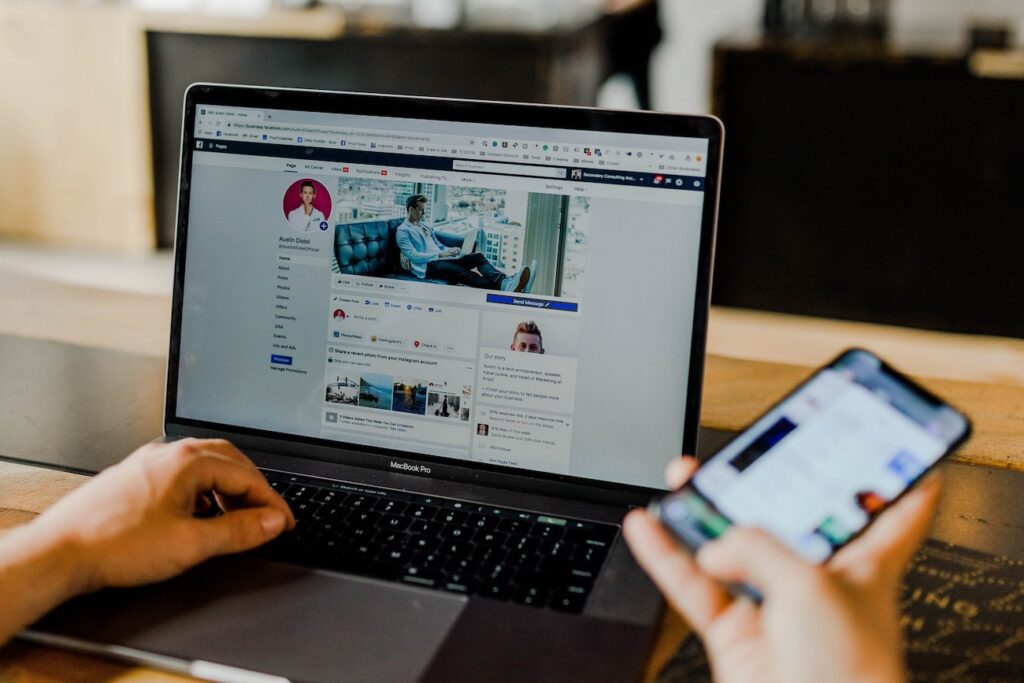 Earning potential: Varies
Who isn't on Instagram these days! I gotta say, being an Instagram influence must be one of the top things (almost) every millennial wants to do! And for good measure too, because your income potential can be really high and you won't need to own a website or blog.
But I have to give it to you straight. Instagram influencing isn't for the faint of heart. It's a very competitive place to build a presence on. No matter what topic you build your account around, you will have plenty of competition. But as long as you're willing to put in the work and be patient (like all good things right), you can make this happen!
You make money as an influencer by building an audience of people who like, comment, watch your stories, and are just interested in you and what you're about.
With your "influence" you can tell them about a new cream you're using that's helping your skin glow, or the new app you're using to help you travel to Mexico. Companies need people like you to help them promote their products and services. And they are absolutely willing to send you free stuff, pay for you to visit a country, or pay you to show off their health snack to your audience.
To make Instagram work, you'll need to choose what you want to be about (get specific!) and start sharing photos about just that. You'll need to be consistent and work really hard to build your loyal audience. You only need around 5000 real followers to begin to make money money typically.
Instagram is cool because it's really all about your audience. You don't need fancy photo gear or be a professional. There are 16 year old kids with hundreds of thousands of followers who are influencing – because as I said again, it's all about building a loyal audience who like you and what you're about.
You can work on your IG account anytime too! Let's be honest, we're all pretty much on Instagram nonstop throughout the day (well for the people who use it anyway) so building an audience on it probably won't even feel like work!
4. Freelance your writing & editing skills
Earning potential: Varies
Have you heard of freelancing online? Freelancing is when you perform tasks for money, and get paid per job typically – and can lead to long term partnerships.
Freelancing online is one of the most popular ways people are making extra income online without a website. Two very popular skills people freelance are writing and editing. For example, websites need content published often, and will hire freelancers to create articles for publishing.
You are able to freelance just about any skill, so it's not exclusive to writing/editing. To get jobs as a freelancer, you typically bid on jobs you wish to work on. The business/person who created the job will choose the right freelancer for them.
In the beginning, you may find you'll have to take some jobs and be paid less than you'd like in order to build reviews and a reputation. Over time, as your status increases, you can command more money and get it.
There are jobs for every type of write and skill level. To find jobs of all kinds as a freelancer, there are websites that connect workers and business, like Upwork.com.
5. Take paid surveys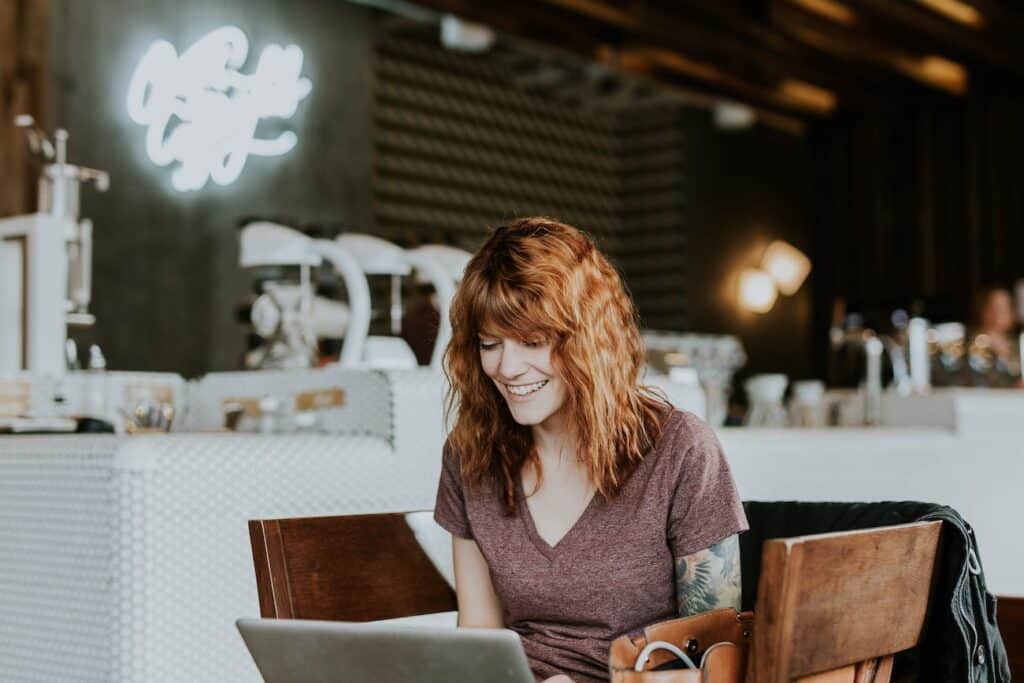 Earning potential: $100+/month
Companies routinely carry out research to understand market trends to give them the best chance of success when they roll out their products or services. They work closely with other companies that specialize in conducting market research to obtain the data.
In turn, these companies source for individuals who fit the required criteria to find out about their views, usually through surveys, focus groups, and other data collecting tests. Participants are paid or rewarded for their contribution to the research. Sound like an easy way to make extra cash?
These are some of the highest paying paid survey sites to join to help you make money without a job:
Taking paid surveys to make extra cash is a no-brainer. While you won't make hundreds of dollars per day, you can make money the easy way.
6. Create a YouTube channel about a passion of yours
Earning potential: $3-5/per 1,000 views
Creating a YouTube channel is very similar to creating an Instagram influencer account. YouTube is a different platform of course, however the idea behind it all works exactly the same.
You want to create a theme around your YouTube channel and attract people to it. People who really like you will subscribe and continue to consume your content when you publish new stuff. You're building what's called influence!
To make money, you can promote affiliate products in the description of the video, create a product you sell yourself through your videos, or make money through sponsorships where a company will pay you money to talk about their product/service in your video.
For example, SquareSpace has worked really really hard with pairing up with anybody in the creative space on Youtube. These content creators talk about SquareSpace in their videos and they earn money from doing just this!
YouTube is a more mature social media platform. It's very competitive just like Instagram. If you've got a personality for talking, being on camera, and love creating visually pleasing content, YouTube could be the right place for you to side hustle on your free time.
7. Tutor students from the comfort of your own home
Earning potential: $15/hour
How do you feel about making extra money teaching other people things you learned in school? There are websites like Tutor.com where you sign up as a teacher and you can tutor on your spare time!
You'll teach things like math, science, history, etc. You can make around $15 an hour and more (depends on many factors). I think it's a really good idea and something worth checking out if you're into teaching! Plus, it is another way to make money online without a website.
8. Get rid of old electronics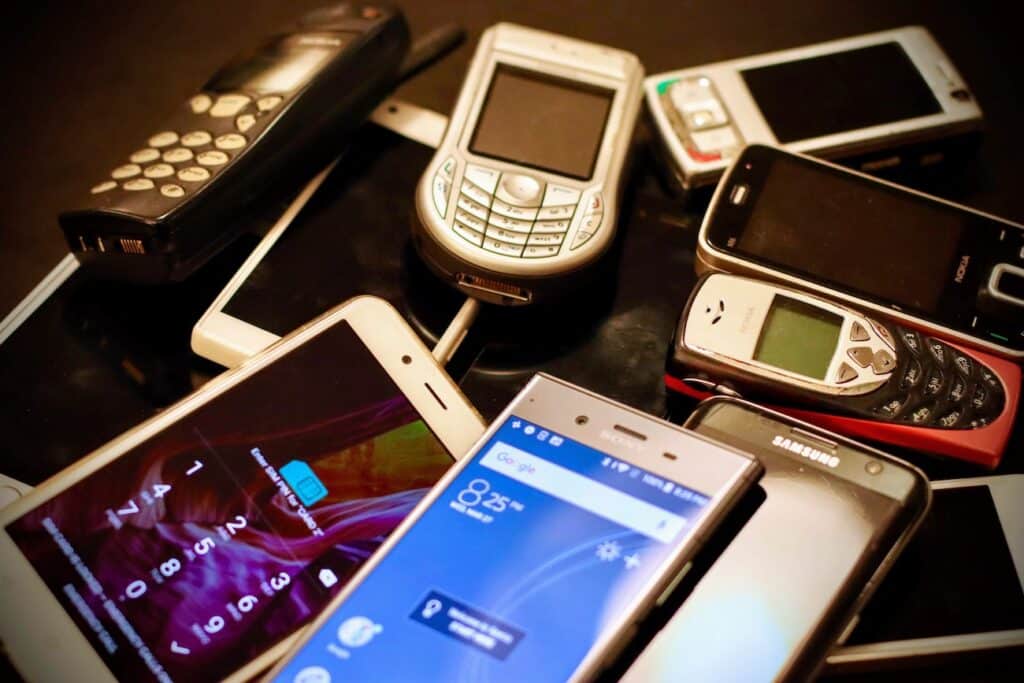 Earning potential: $5-500+
Is there something your holding on to that's not serving you anymore? You can get rid of your old laptop, phones, or even some old DVDs that are collecting dust. You can have a yard sale, sell them on Facebook Marketplace or just get fast cash and let it go with Decluttr.
Decluttr pays you for stuff you no longer need or are willing to sell. They pay more for electronics, but you can sell anything from books, games, smartphones, and even LEGOs! Need to make money without a job? Time to Decluttr!
9. Start your very own podcast
Earning potential: Varies
Podcasts are a great idea if you enjoy talking about stuff and you can make money without a website! Podcasts have been around for many years already however they are still somewhat "new" when you compare it to let's say the popularity of Youtube or Instagram.
A podcast is really just you talking about whatever topic you want. You need to make sure you are either very entertaining or very knowledgeable about something. Those are the two main things people tune into a podcast for.
I think we can all name a podcast (I mean, who hasn't listened to one!) We listen to them for a reason… to solve a problem we have. So if you want to go the podcast route, really thing about your audience and how they will benefit by listening to you.
Podcast are awesome because you can do them on your free time! When you get the hang of things and really want to roll with it, you'll likely want to publish them regularly so your listeners can expect content regularly (which is how they like it).
To many money with a podcast, you can do two things that are really popular. The first one is to get sponsorships. For example, if you are a keto diet podcaster, you could work with a keto diet cereal company by talking about their new cereal on your podcast. You'd of course be compensated by the keto diet cereal company for promoting them.
The second popular option is doing affiliate marketing. You can promote many products on your products and earn a commission for anyone who buys the product you are promoting.
And I'll just add the third popular way to make money with a podcast is to sell your own product or service. This one typically takes the longest to "get into" because product creation generally isn't a quick thing for most people.
10. Drive people around
Earning potential: Typical week drive for 30 hours and pay varies
I really love making money without a website by using ridesharing apps. If your city offers Uber or Lyft, you can make a really nice income on the side driving people around, especially on weekends.
I've found being an independent driver with Uber is possible for the typical everyday person. Many drive people around a few days out of the week or in the evenings to make extra cash.
If you own your own vehicle and don't mind "sharing" it, check out Uber or Lyft. They operate in many cities. You can make the most money during high traffic times like Friday and Saturday evenings when the prices go up as demand increases. You can earn more than the normal price in peak times which is just more dollars for you!
11. Get cash back when you shop online (without a credit card)
Earning potential: $100+/year
Instead of going to a shop or an online store, cash back apps offer you direct access to your favorite brands' online store via the apps and return small amounts of money to you for every purchase you make, essentially saving you cash. While these apps won't make you rich, they'll help you earn some side income in case you don't have a job currently (every penny counts). These are the top apps to consider using:
As a bonus, I'll also share my favorite way to make money with your gas receipts. Founded in 2016, Upside partners with gas stations, restaurants, grocery stores, and convenience stores to offer cashback to its user base. The app does exceptionally well in helping you save on gas; all you have to do is fill up as you usually would and scan the receipt for cashback. Get a download link sent to your phone here.
12. Offer consulting/coaching for any expertise you have
Earning potential: Varies
If you're knowledgeable about a certain subject that people need help with, consider being a coach! I see coaches for everything in every niche. For example, there are health coaches on a certain type of diet, coaches to help you build a business, and coaches who teach you how to plan a holiday trip.
The most important thing is to be knowledgeable about what you want to coach about. Getting clients is not as hard as you may think. I feel one of the best ways to get clients is to "hang out" where your potential clients spend time. That could be a Reddit group or a Facebook group.
For example, if you teach detoxing with a certain diet, you could spend your free time in Facebook groups that relate to your type of detoxing. Share your wealth of knowledge and you'll soon become known as an expert. People will naturally ask you questions and ask for your personal help. You can then offer personal coaching for a fee of course.
You can do phone call consulting, video chatting, or simply send emails. It all works. It's a great way to make side income without too much stress.
13. Create handmade products and other crafts to sell online
Earning potential: Varies
Are you artsy at all? Or love making things? I think a lot of people know how to make cool things but don't know how to make money from it.
Well, on websites like Etsy, which is the most popular online website to buy and sell cool unique things, you can sell your items on websites just like that.
You can sell just about anything handmade on Etsy. If this is something you're interested in, I recommend checking out their website to see what kinds of things are being sold. You'll get an idea of what type and quality of goods you'll need to create in order to succeed.
Creating things to sell online is fairly competitive. But don't let that discourage you. People love cool stuff, and seasonal things too. Keep that in mind and craft unique things that stand out. Even so, typical items like necklaces and bracelets do extremely well on these types of sites.
14. Claim free stocks
Earning potential: $2,500+
Yes, you read that right, companies give out free stocks to encourage users to join their platforms. Have a look at some companies offering free stocks!
Instead of going to a shop or an online store, cash back apps offer you direct access to your favorite brands' online store via the apps and return small amounts of money to you for every purchase you make, essentially saving you cash.
Taking the time to sign up for a new brokerage to claim free stocks is a great way to instantly increase your net worth and diversify your portfolio.
Effortless Ways to Invest Money
Making Money Online Without a Website
I hope that you got a sense of different profitable ways to make money online without a website.
That being said, I can't help but to say that my absolutely favorite idea to make money on the side is through your very own website. I like it the most because it's a sustainable way to make money and your website will be 100% yours. In other words, it will be a "business" that you completely own and will call all the shots.
The income potential from building a website that makes money is pretty much unlimited. There's a place for online if you work really hard on building, learning, and being patient for results.
A lot of people enjoy creating a personal blog where they talk about a subject matter they love. Most blogs have a person as the main voice readers can identify, but you don't have to do it this way. You can also create a voiceless website and do well too.
The whole idea about making money with a website is to create a website about a certain topic (like travel for example), and make it useful for other people. In other words, you want to help people with solving their problems.
As you attract traffic and gain popularity, you'll get the opportunity to make money by recommending products to them that will help them, placing ads on your site that people will click (which earns you a commission), or you could also create your own products too (like a travel budget guide to Greece ebook for example).
Blogging is definitely a long term strategy to make money without a job. It's a lot of hard work at the beginning that pays off later. If you like writing, sharing your thoughts, and the idea of running a business online, really think about creating your own blog/website to with the end goal of making money with!
It's totally a reality to blog full time for a living. It is a crowded space now because so many people are doing it. But as I said earlier, there's always room for those who put in the work!
Bluehost
Bluehost is one of the largest website hosting providers and powers millions of websites and you can start a blog in less than 10 total clicks. If you set up your site on a platform like Bluehost, it automatically walks you through every step of the process, from buying the domain to setting up your own blog.
START A BLOG