Are you wondering "if it is even possible to make money without a job?"
Well, the short answer is yes, there are ways you can get paid! Today, it is a lot easier to make money online with little effort. You can thank technology for that. Even if you have a 9-5 job, everyone needs extra cash. It does not matter if you are unemployed, retired or a stay-at-home mom.
Some of the methods outlined here will require some investment of your time but the returns are far more rewarding. The whole content will help you to earn money in a legit way without a job.
1. Real Estate Investments
Contrary to popular belief, you don't need to be rich to invest in real estate. In fact, you can become a "landlord" with as little as a $500 investment. How do you ask? Through Fundrise. This real estate investing app allows you to earn passive income without even lifting a finger.
The best part is that you only need a minute to sign up and you can start investing in real estate. You'll earn money through dividend payments and value appreciation, similar to how stocks work. Nevertheless, keep in mind, all investments come with associated risks.
In this case, the principal and dividend payments are not guaranteed. This is despite Fundrise having paid all their quarterly distributions from 2014. You'll also need to part with 0.85% and 0.15 as asset management fees and annual investment advisory fees respectively.
Fundrise
Fundrise can help you get your feet wet with high-value real estate investments. They have a very easy-to-use app that allows individuals access to crowd-funded real estate investing. This option is best for users who want to make money consistently and let their money make them money.
START INVESTING NOW
2. Your Opinion Matters (not on Facebook)
Imagine getting paid for offering your thoughts on a certain product or service? Yes, it's that simple. All you need is to register with a survey firm and for a few minutes of your time, they'll send surveys asking for your opinions.
Survey Junkie is one of the bigger players in the market research industry. Simply create an account and set up your profile. Depending on your profile answers, you'll get surveys and if completed honestly, you'll earn points. Later, you can redeem these points for cash via PayPal or gift cards.
New members will get 25 free points after signing up. Don't just sit there! Share your opinion and get paid.
Best for: online surveys
Survey Junkie
Survey Junkie has a well-designed platform, straightforward rewards system where you can get paid to surveys, listen to music, try out new products and participate in focus groups at home.
START EARNING WITH SURVEY JUNKIE
3. Rent a Room or House
Is your house too big for you? How about you rent some of the rooms so that you can earn money without having a real job. Airbnb is a great platform for homeowners to list their properties for rent. Provided that you are a great host and your home is located in a unique location, you can earn thousands of dollars per month by renting out some rooms.
Just to give you a glance of your potential earnings, a studio in NYC could go up to $175 per night. Assuming in a month, you get 20 nights occupied. That's a cool $3,500 in a month without much hassle.
4. Get Cashbacks on Purchases
There's no doubt you have some expenses that are a must each month such as groceries, gas, or utilities. It could be at your local grocery or supermarket but did you know that you can get cash back on certain stores every time you make a purchase? Credit cards are the most common option for most consumers that offer cash backs rewards.
Cash back credit cards and cash back apps allow you to get a certain percentage of the money you spent back. The percentage varies from one card to another. Typically, it can be as low as 1% to as high as 5%.
You can also earn cash back when shopping online or at your local grocery store. This is possible through apps such as Dosh. This cash back app alerts its users of available rebates and coupons, thereby helping them save a ton of money when shopping online.
CIT Bank
An innovative digital bank with one goal: to help you earn more, and grow your savings faster and easier than at your everyday bank. CIT offers one of the highest interest rate for any savings account and its mobile app has great reviews on the App Store and Google Play.
OPEN AN ACCOUNT
5. Teach Through Online Courses
What are you good at? Seriously. You can earn easy money just by teaching other people what you're good at. It doesn't have to be the typical math or English. Even playing the violin can earn you some serious cash so you can live without having a real job.
All you have to do is create an online course (the world is online today) teaching people how to play the violin, set a price tag, and put it out there. Fortunately, numerous platforms exist to make it easy for tutors to set up online courses.
One of them is Udemy. Once your course is live, potential students will check it out. If they decide to enroll, you get the cash. Better yet, if they love it, you are guaranteed of positive reviews. That means more money.
6. Rent out Your Car
Want to make $400 fast every week? Did you know you can rent out your car similar to how you can rent out a room or house? Getaround is an amazing platform that allows car owners to list their cars for rent to potential drivers. You can set the availability of the car and the rules to be followed when renting out.
Moreover, Getaround insures all cars at $1,000,000 to make sure you don't worry about accidents and other incidents. With this side job, you can make thousands of dollars per year so you can earn money without working.
7. Create a Website and Earn Advertising Income
Of course, no one will visit an empty website. Therefore, you must come up with engaging content to attract readers. You can also use the website to launch your online course. This way, you'll attract traffic to your website.
Now, the jackpot is in the traffic you attract. If you get a sizeable number of visitors every month, you can leverage this to have businesses advertise on your site. All you have to do is maintain the traffic and in exchange, you'll get paid and make extra money without a job.
8. Start a YouTube Channel
Still, on the same narrative of being good at something, consider opening a YouTube channel to start earning money off through the YouTube Partner Program. Seeing is believing and many people are bound to remember more of what they see than read. This makes YouTube a perfect avenue for showcasing your skills and talent.
YouTube is a platform but you own the channel. Therefore, you can place ads on your videos and when people view them, you'll get a percentage of the revenue that YouTube makes. Again, your content must be engaging and informative to attract viewers.
By doing this, you'll get visibility. Brands will want to work with you by giving you products to review. What do you get in return? Of course, this means free stuff for you. For example, I have a great who gets free watches from MVMT, because he reviews and recommends the brand to his viewers on YouTube and Instagram.
9. Start Affiliate Marketing
Making money on the side has never been easier than this. All you have to do is to recommend a certain product to someone and in exchange, you'll get a commission. Thanks to technology, proving that you actually referred someone is easy.
Once you register with affiliate programs, you'll get a special link specific to you. From there, you can embed the link on your website, social media handles, and on YouTube or anywhere else online. Once a buyer clicks on this link, they'll be redirected to the online store.
If they make a successful purchase, the company will know the recommendation came from you. In turn, you'll get a percentage of the sales as commission. If you don't want a job but need money then consider starting affiliate marketing.
10. Invest Spare Change
What do you do with your spare change? Throw them inside a jar? Acorns is a better place to throw your spare change. This microsavings app allows you to link your debit or credit card and whenever you make a purchase, the app will round off the price and then invest the difference in stocks.
For instance, if you buy a watch for $140.50, you can set Acorns to charge you $141. The extra 50 cents will go into a stock portfolio. Institutions such as the Bank of America also offer such programs. Take a look at some more apps that pay that can earn you money.
$10 Bonus
Acorns
With Acorns, automatically invest spare change from everyday purchases in expert-built portfolios recommended for you, easily save for retirement, get paid early, and more. Start in under 5 minutes and get a $10 bonus today!
GET YOUR BONUS
ACORNS REVIEW
11. Open a High-Yield Savings Account
The keyword here is "high-yield." Banks have two types of savings accounts: the normal savings account and a high-yield savings account. The former offers peanuts in interest. In fact, the rates are sometimes lower than the prevailing inflation rates. This means you're losing money in the long run.
On the other hand, a high-yielding savings account offers better APYs, up to 1%. It may not be much but it's better than 0.01% offered by a typical savings account.
Start with a high-yield savings account like CIT Bank that offers a Savings Builder that will pay a great APY and still give you instant access to your money in case of an emergency. You can open it with $100 and deposit $100 a month to help you get to $1,000 in less than a year.
CIT Bank
An innovative digital bank with one goal: to help you earn more, and grow your savings faster and easier than at your everyday bank. CIT offers one of the highest interest rate for any savings account and its mobile app has great reviews on the App Store and Google Play.
OPEN AN ACCOUNT
12. Claim Free Stocks
The stock market is a great but risky place to invest your money. Are you ready to say goodbye to fees for when you buy and sell stocks and hello to commission-free trades?
That's right, Robinhood lets you do everything for free and takes no fees — ever.
Robinhood is a free investing app for your phone. I really mean free all around – free to join and they don't charge any fees to buy or sell the stock. You can get a share of stock like Apple, Ford, or Sprint for free when you join through this link.
They are also offering a free stock promotion and you don't even have to deposit any money to receive the stock. Just sign up and wait a few days for it to show up in your app. You can also cash out immediately and transfer the funds to your bank account — if you wanted to. If you wanted to learn you can sign up for information from Robinhood through here.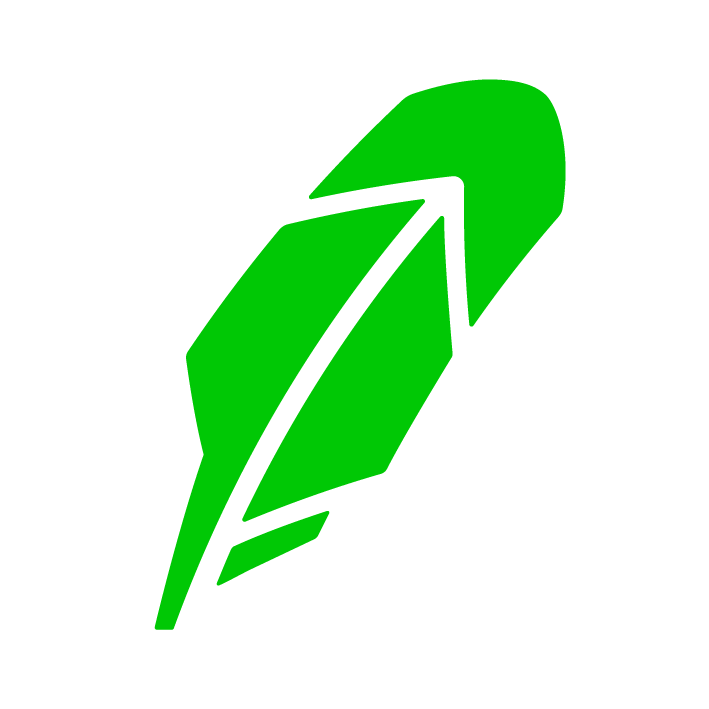 Robinhood
Robinhood is a free-trading app that allows you to trade stocks, crypto, and more without paying commissions. Plus, they'll give you a free stock worth up to $225 for joining.
COLLECT FREE STOCK
13. Start a Business and Outsource
The internet has made the world a global village quite literally. You can start a business and outsource everything about it and still make tidy profits. Your main job is to act as a bridge between the client and the person actually doing the job.
Things are even easier with virtual assistants on hand to help you organize the business. On the flip side, outsourcing comes with overheads but remember, if you want to make money without raising a finger, this is the path to follow.
Related: Can I Use A Personal Loan to Start A Business?
14. Walk Man's Best Friend
Are you a dog lover? If you are, then the good news is that you can make up to $100 walking your neighbor's dogs. First things first, you need to download the Rover app and create an account. Keep in mind, you must meet certain requirements but overall:
You must be 18 years and above
Must pass a background check
Must have installed the Rover app
Afterward, you can set up your profile by answering questions about puppies. Once you're done, you'll be asked to update your availability. From there, sit back, and wait for clients. Dog/pup sitting can rake in a cool $500 per month which is enough to make a living without a job (in some parts of the country).
Rover - Earn $22/hour
By signing up as a dog sitter through Rover, you'll be connected to a nationwide network of pet owners in need of caring providers who offer boarding, pet sitting, or dog walking.
START WALKING DOGS
15. Consider Amazon FBA Program
The future is online. In fact, scratch that. Our lives are online today. You can literally do anything from your bed as long as you have a smartphone/laptop and an internet connection. You can even run an eCommerce business.
Here's how. Fulfillment by Amazon is an amazing money-making business without too much hassle. Amazon FBA works by you buying products wholesale online and then shipping them to Amazon's warehouse.
Once there, you can list them on Amazon as a seller. The best part is that when a buyer makes a purchase, Amazon will do the fulfillment. This includes packing, shipping, and even handling returns as well as customer inquiries. You don't have to deal with logistical nightmares. In return, you make jaw-dropping profits.
16. Write a Book and Self-Publish
Gone are the days when you used to beg a publisher to publish your book. Thanks to technology, again, you can publish your own book, wait for it. For free! In fact, your book can be live on Kindle in 48 hours to millions of readers.
For being too kind to you, Kindle will give you 70% royalties from their Kindle Direct Publishing. Further, you get to retain the rights to the book, set the price, and also make changes after publishing. If your book is informative and engaging, you can make a lot of money over $350 per month without promoting it.
Of course, the sales will spike in the first months but they'll eventually drop. Nevertheless, as long as the book is still available, you'll continue earning.
17. Play and Stream Video Games
Video games will always attract a huge following. With this in mind, you can offer live streaming services for those who want to watch the live-action. Often, gamers flood YouTube channels to get tips on how to advance to the next stage.
Twitch is an excellent live streaming service and you can set up an account with the site. Thereafter, you can join their affiliate system or even set up donations. As mentioned, you can use YouTube to share these videos and in return, you'll get ad revenue.
You can also check out game apps that win real money such as Mistplay. Mistplay is an app that lets you earn gift cards while playing games on Android devices, it's that simple.
Best for: getting paid to play games
Mistplay
Available on: Android devices only
Discover games you'll love, and earn rewards for playing. Over $15 million given away to date to gamers who love to earn free gift cards.
EARN MONEY PLAYING GAMES
18. Cancel Subscriptions
Better yet, use Truebill to trim them. Subscriptions take up a lot of money and the worst part is many people pay for what they don't need unknowingly, sometimes knowingly. For instance, you may have subscribed to a newsletter you never read or a gym you never go to.
What if you had an assistant to go through all your subscriptions, credit card receipts, and bank statements to find leaks in your wallet? Well, Truebill does just that. It'll do all that for you and later cancel all subscriptions you don't need, thereby saving you money.
Truebill
For Truebill to lower your bill, you'll upload a copy of your most recent bill with one of the service providers or connect directly to your online account. Then, you'll provide information about the service you're already receiving. After that, Truebill will negotiate a lower rate for you.
SAVE MONEY EASILY TODAY
19. Get Paid Doing What You Already Do with Swagbucks
You go shopping, watch movies, and search online. That's just about what everyone does. Imagine getting paid to do it! Isn't that awesome?
Swagbucks gives members cash back when they make online purchases from hundreds of retailers. Some of them include leading giants such as Starbucks, Target, and Amazon. For every dollar spent, you'll get points, exclusive deals, and coupons. Once you reach a certain threshold, you can redeem the points for cash via PayPal or get a gift card.
Earn around $50 to $1,000 per year
Swagbucks
Bonus: $10 sign up bonus
Swagbucks is a site that allows you to earn points or "Swagbucks" to redeem for gift cards or cash, yes, cold hard cash, via your PayPal account for doing simple tasks.
JOIN AND GET $10
20. Refinance or Pay Off Existing Debt
Now, this may come as a surprise to you and probably doesn't make sense. Let's take it slow. Debts mean you have to pay the principal amount and interest. Interest will only work to pull you back. By paying off your debt, you free up money that would've otherwise gone to interest payment.
If you have high-interest debt, you may want to consider this strategy. On the other hand, consider refinancing the debt. Refinancing simply means negotiating with the lender for better interest rates. This should help you to reduce the amount you pay as interest.
21. Hold a Garage Sale
Holding a garage sale is probably the fastest way to make money without a job. Plus, you can get paid under the table but there'll be a bit of work because you must sort out what you don't need. Clothes, electronics, video games, you name it.
You may not need them but someone else does and because you'll be selling them at a cheaper price, chances are you'll get numerous buyers. Eventually, you'll have money for what you didn't need to help you buy a new item.
If you just want straight-up cash without having a garage sale you can use Decluttr. Decluttr pays you for stuff you no longer need or are willing to sell. They pay more for electronics, but you can sell anything from books, games, smartphones, and even LEGOs! Need to make make money without a job? Time to Decluttr.
Decluttr
Decluttr will give you an instant cash quote for the unused stuff that you have laying around. They'll even give you a free shipping label to send it in. Using them to earn extra cash is a no-brainer.
START SELLING TODAY
22. Watch TV and Get paid
It doesn't get any easier than this when trying to make money without working. It gets even better if it's already a habit for you. Swagbucks and InboxDollars are some of the sites that will pay you for watching TV and playing video games.
Of course, it's not all about watching tv and playing video games. You'll have to provide feedback once you're through. This will help research firms to understand various consumer habits.
Decluttr
Decluttr will give you an instant cash quote for the unused stuff that you have laying around. They'll even give you a free shipping label to send it in. Using them to earn extra cash is a no-brainer.
START SELLING TODAY
23. Make Money When Prices Fall
You didn't even know this is possible. Thank God you're reading this. If the price of an item drops, you can use sites Paribus and Earny to claim the difference. This excellent bot will scan your inbox to find such instances and through price protection policies. Keep in mind, Earny will claim 25% of the money it gets for you.
Paribus
Sign up for Paribus and find out if stores owe you a refund - effortlessly! Sign up (or log in) with the email you use for online shopping receipts. They'll scan your inbox for receipts from stores they monitor.
CONNECT YOUR EMAIL
Making Money Without a Job is Possible
Making passive income today has never been greater. While these side jobs may not generate a steady income, you have to agree that it's great to make money on the side without doing anything. Also, not all side jobs will be suitable for you, so choose wisely so you can start making money without a job.
Our Pick
Chime Banking
Experience fee-free overdraft up to $200 when you set up direct deposit with SpotMe.
Let Chime spot you when you need that little extra cushion to cover an expense.
Join the millions and make the switch today!
SIGN UP FREE