I never knew I'd benefit from jobs for introverts. I spent the better half of high school and college thinking I was an extrovert. I enjoy spending time with friends, do well at networking, and get along with pretty much anyone. However, I noticed myself getting burned out and could not stand my work environment while at my first job out of college.
It was exhausting and required constant social interaction, which was overwhelming. It was until I found a new job that gave me an office. I was finally at peace. This was when I decided to take the Meyers-Briggs personality test and it turns out, I'm an introvert.
That must be why working in an open office environment really exhausted me. What about you? Are you an introvert?
What is an Introvert?
Introverts emphasize their preference to work alone since introverts get their energy from within. Introverts aren't usually the life of the party. Being an introvert, I can tell you that we usually aren't well suited for an open office environment. Working in close quarters, such as cubicles, can really drain an introvert who may become overly stimulated.
However, there are jobs for just about anyone and this list will help if you're an introvert. Here are potential ways to make money outside of a traditional 9-5 (best jobs for introverts).
High Paying Jobs for Introverts
While it's true that introverts are often very creative, this doesn't mean that they are automatically more innovative than extroverts. With that being said, these are jobs these are the best jobs for introverts, including the average salary (payscale) you can expect to earn in each role, according to Indeed:
1. Accounting Manager (Average Salary: $78,638 per year)
Accounting managers oversee teams of accountants working toward an organization's financial goals, assigning projects and tasks to accountants within their division. Accounting managers also help shape their organization's accounting policies, priorities, and methods.
2. Landscape Architects (Average Salary: $48,290 per year)
Landscape architects design attractive and functional public parks, gardens, playgrounds, residential areas, college campuses, and public spaces. They also plan the locations of buildings, roads, walkways, flowers, shrubs, and trees within these environments.
3. Behavioral Therapist (Average Salary: $17.75 per hour)
Behavioral therapists are healthcare professionals who help treat mental health disorders. They use their training and knowledge to work with and treat adults and children who experience anxiety, phobias, addictions and different disorders.
4. Content Manager (Average Salary: $57,368 per year)
A content manager oversees the content presented on websites and blogs, and may also be responsible for creating, editing, posting, updating, and occasionally cleaning up outdated content.
5. Executive Chef (Average Salary: $62,023 per year)
Executive Chefs supervise other kitchen staff and are responsible for making the administrative decisions for a restaurant Their job involves creating menus, designing new dishes and ensuring a high quality of food is delivered from the kitchen to the customer.
Editors are responsible for checking facts, spelling, grammar, and punctuation. They are also responsible for ensuring that an article corresponds with in-house style guides and feels polished and refined when done.
7. Graphic Designer (Average Salary: $17.96 per hour)
Graphic designers create visual concepts, using computer software or by hand, to communicate ideas that inspire, inform, and captivate consumers. They develop the overall layout and production design for applications such as advertisements, brochures, magazines, and reports.
IT managers are information technology professionals who plan, direct and oversee activities dealing with a company's computer and information systems. The IT manager coordinates jobs related to the hardware, software and network that the business uses.
Other roles to consider that didn't make the top 8 list include being a scientist, paralegal, technical writer, mechanic, lawyer, actuary, social media marketing, veterinarian, or data analyst.
Want to work from home? You can a full list of the best online jobs to help you choose a different career path.
If you are already set in your career and don't want to switch it up to a more introverted oriented job, here are some ideas to make extra cash this month below.
Low-Stress Ways for Introverts to Make Money Online
Here is a list of more ways for those with an introverted personality to make money online that won't provide any social anxiety and give you alone time.
9. Get Paid for Taking Online Surveys
If you're looking for an easy and fun way to make money from home, have you considered making money with online surveys? It is possible to make money from the comfort of your own home.
Survey Junkie pays you, in cash via PayPal to take online surveys. There are some spammy survey companies out there — believe me, I've tried pretty much every one of them — but Survey Junkie is 100% legitimate and not spammy.
By spending just 5-10 minutes per day on this (either on your lunch break or during TV commercial breaks) you can earn and save an extra $50/month.
More people should be doing this!
Oh, and Survey Junkie also has an 8.9/10 rating on TrustPilot — the highest of any online survey company. This is a legit way to earn extra money, especially from the comfort of your own home.
Best for: online surveys
Survey Junkie
Survey Junkie has a well-designed platform, straightforward rewards system where you can get paid to surveys, listen to music, try out new products and participate in focus groups at home.
START EARNING WITH SURVEY JUNKIE
10. Get Paid Every Time You Use The Internet
Swagbucks makes surveys fun by having you watch videos, answer questions, play games, and use their search engine. You also pay in cash via PayPal and you can earn up to $35 per survey.
This is the best survey site for you if you are prepared to take surveys with your laptop. If you prefer to take surveys with your mobile phone, then Survey Junkie is better.
Many claim this to be one of the easiest jobs for introverts since you can do it on the side to earn easy cash.
Plus, if you sign up and they even give you a $10 sign-up bonus!
Earn around $50 to $1,000 per year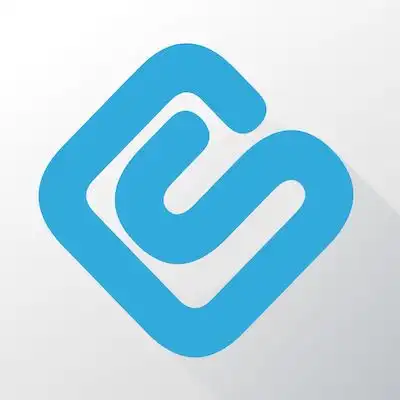 Swagbucks
Bonus: $10 sign up bonus
Swagbucks is a site that allows you to earn points or "Swagbucks" to redeem for gift cards or cash, yes, cold hard cash, via your PayPal account for doing simple tasks.
JOIN AND GET $10
11. Rent out a Room to Make Your Income
Airbnb is is an online marketplace for people with space, rooms, or even entire houses to spare, Airbnb lets you list your place for rent just like a hotel or motel.
With Airbnb, you can fill that empty space in your home, and fill that empty spot in your wallet with more than a little spare change.
Be sure to check out an Airbnb hosting guide if you're considering becoming a first-time Airbnb Host.
12. Start A Blog and Earn Money from Home
Is it hard to start a blog and grow it?
The hardest part is getting yourself to just do it. Once you create your blog, you'll actively work towards growing it and it'll grow to become a new passion or hobby you have in life.
After starting it, there are a ton of helpful sites and articles for new bloggers. The first step is simply to remember to start today, not tomorrow.
It's easy, all you have to do:
Check out this free blog starter guide.
Buy Hosting and Register Your Domain with Bluehost (Best Hosting Provider)
Use this link for the cheapest possible price
Simple 1 click install of Wordpress
Start writing and sharing your blog with friends, family and others on social media.
Watch the traffic come in and start monetizing your blog to earn an income from home.
Bluehost
Bluehost is one of the largest website hosting providers and powers millions of websites and you can start a blog in less than 10 total clicks. If you set up your site on a platform like Bluehost, it automatically walks you through every step of the process, from buying the domain to setting up your own blog.
START A BLOG
13. Get Paid To Watch Videos Online
This one might just be the toughest on the list…
…who are we kidding, all you need to do is watch some short videos.
Given how easy it is to lose yourself in a never-ending cycle of YouTube videos, this one couldn't be easier.
The catch here? The videos include ads.
While they may annoy you while browsing YouTube, you also don't get paid to watch them. At InboxDollars, you do. Who wouldn't watch an ad or two if they were getting paid?
InboxDollars
InboxDollars is a legitimate way to make extra money online. It's been around for 20 years, and the company says it's paid its members more than $59 million since 2000.
CLAIM $5 BONUS
14. Get Paid To Lose Weight
HealthyWage offers people the opportunity to earn cash for losing weight. Getting paid for losing weight? Sounds too good to be true, but you read it right. The company was founded in 2009, and its HQ is in New York, and part of its mission is to provide ways to have a measurable impact on the growing obesity epidemic in the US.
They do this by legitimately offering cash prizes to make weight loss and fitness more fun and effective. Since HealthyWage was founded they have been featured in literally hundreds of newspapers, magazines, TV shows, blogs, and websites.
How can you make money with it? You essentially bet on yourself and how much weight you can lose. Since they are promoting ways to be healthy, your winnings depend on how much weight you lose and how much you bet. It's a great way to make money and be healthy at the same time. A great option for introverts.
HealthyWage
To participate with HealthyWage, you make a bet on your weight loss and then compete against others – either as an individual or as part of a team – to achieve that goal. If you reach your goal, you will win money. If you don't, you lose and don't get to share in the winnings.
SEE HEALTHYWAGE CALCULATOR
15. Get Paid For Teaching English Online
Still wondering, the best jobs for introverts after going through this list? Well, have you considered teaching English online (pick your own hours too)?
All that is required is that you are fluent in English, have a bachelor's degree, and have some tutoring experience. This a great way to earn money from home and already 30,000+ use VIPKID to teach English from home.
You'll make $12-$22 an hour, and Forbes ranked this company #1 on it's 2017 "Top 100 Places Work From Home Companies" Since this is a legitimate way to make extra money, the application process pretty detailed.
With an opportunity to make $650 a month, just from one hour out of your day, may be worth looking at it. You can learn more about teaching English online on VIPKID's website.
16. Get Paid for Renting Out Your Car
Did you know that you can rent out your car when you're not using it? And that you can bring in a lot of extra cash in your wallet by doing so?
Do you sometimes not use your car on the weekends or during the day? If so, renting out your car while you're not using it could be an easy way to make a good living.
A well-known company, Turo, which has signed up nearly 5 million users to its website, according to Bloomberg, lets you do just that.
It's also really simple to do (and free). Listing your car is quick and easy and takes less than 10 minutes to set up.
According to a recent Turo review, somebody listed their car for 5 days every month and made $3,496 in a year. Sounds pretty good to me. Oh, and they also protect your car against physical damage, so you're fully covered. You can sign up here and let your car work for you.
17. Get Paid to Write Articles Online
Freelancing platforms like Upwork are a convenient way to search for writing assignments. If you have a specialization – like you have a culinary degree and can write food recipes and tutorials, or you're a music enthusiast with a deep knowledge of music history and trends – try to contact online publications that specialize in these topics. They're always on the lookout for writers who have a deep understanding of the subject matter.
One of the most challenging parts of looking for jobs for introverts finding people that'll pay you to do it.
Based on our research, one site that has been a good place to start is with Writing Jobs. They've been around for a while and have been featured on Entrepreneur, MSNBC, and Yahoo News. When you go on their site, you just give them your email and some other information and they match you up with large corporations who are looking for writers. It's a legit way to earn an income if you're introverted.
18. Get Paid To Test Apps
Developers need people to play with the beta versions of their apps on different devices so they can find bugs and see how it runs on different devices.
Your reviews and feedback let them improve the app and check if people really like the concept. So it's a win-win scenario: you're helping them out and earning a little extra cash while doing something you enjoy.
You can earn a decent amount of income.
The fees depend on many factors: the website you have signed up for, the developer's budget, and the kind of testing you're being asked to do. So there's a big range – maybe $10 for a small and simple job, and $100 for a complicated RPG from a bigger developer. I personally have used AppCoiner and they paid out on time and via PayPal.
19. Get Paid to Write Slogans
Want to get paid for writing slogans? You can now get paid for coming up with catchy slogans and selling slogans to companies.
I have gone through this massive list of easy ways to make money online and just have come across this new and lucrative job for introverts.
Believe it or not, you can get paid to come up with slogans.
It's true, and people are really selling slogans to companies for some serious cash.
Here's how it works:
Come up with a catchy slogan.
Upload your slogan online, many people use this site.
If a company decides to use your slogan, you'll get paid (you've got nothing to lose, but a lot to gain).
Get Started With These High Paying Jobs for Introverts
Introversion and mental health should always be important to those who are dealing with a wide spectrum of traits. However, the career choice is ultimately yours. These ideas should serve as stepping stones to get your feet wet with some easy jobs for introverts that mostly involve independent work and small groups.
If you want other ways to make money besides these quick cash ideas, you can take a look at some high-paying jobs if you really wanted to switch careers.
Good luck coming up with finding an introvert dream job and getting paid! If you come up with another lucrative introvert job, leave it in the comments below!
Resources to help your career: