Looking for ways to make money as a 13 year old? Read on to see our picks for the best online jobs for teens in 2023.
At Smarts, we've tested dozens of different ways people can get paid fast. After going through them all we ranked our top easy ways to make money.
At 13 years old, you're likely figuring out the value of money and even considering starting your own business one day or getting your dream job.
How to make money as a 13 year old? You know you can't skip years, but it's possible to make money online with side hustles and online jobs for teens.
Learn to become independent as you grow into a teenager and show your parents you can be a great side hustler.
It's no wonder why these earning opportunities to earn extra cash online are gaining popularity. Here is a long list of our favorite ways to make extra money for teens – scroll on through and decide what is best for you.
How to Make Money as a 13 Year Old
This list of ideas will work for just about any teenager looking to make extra money. I'll list all the different ways to make extra money online, and most of them are pretty easy to get started.
Ready? I'll only list legit ways that I've personally used to make money online, and make it fast. We'll first start with the quick wins, companies that'll (legit) pay you money just for signing up:
1. Sell Your Stuff
Earning potential: Varies
The fastest way to get a hold of cash at 13 years old is by selling things. When I was 13 years old, I would literally sell any junk on selling apps or Craigslist.
But now, you can literally reach thousands of people in your area with Facebook Marketplace.
You can sell electronics, books, furniture, DVDs, Blu-rays and basically anything. If you have any electronics lying around you can even sell them instantly on Decluttr.
Is there something your holding on to that's not serving you anymore? Time to let it go! Decluttr pays you for stuff you no longer need or are willing to sell.
They pay more for electronics, but you can sell anything from books, games, smartphones, and even LEGOs! Need to make money fast as a kid? Time to Decluttr!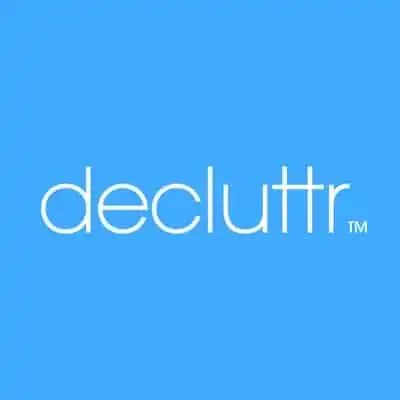 Decluttr
Decluttr will give you an instant cash quote for the unused stuff that you have laying around. They'll even give you a free shipping label to send it in. Using them to earn extra cash is a no-brainer.
START SELLING TODAY
2. Offer to Help Friends and Family
Earning potential: Varies
Sometimes the best and quickest way to earn some cash is to help family and friends with tasks that need to be done.
Normally, they would pay someone else to do these tasks, but you can offer to get the work done for the same price or at a discount.
You'll be guaranteed long term work, and they'll be more than happy to have a familiar face help them out with tasks.
It could be babysitting, graphic design, house or yard work, photography, online marketing, or they might even need a virtual assistant! This is a great way to make money without a job.
3. Use Game Apps to Win Real Money
Earning potential: Varies
Wouldn't it be fun to get paid for playing games on your phone? I mean, you already do it of free, so why not make some cash out of it!
Mobile game developers are constantly offering incentives to get players to try out their games by giving rewards and cash prizes.
Here are a few places to get started!
Mistplay

: Loyalty program for gamers 

available only in the Google Play store

. Join for free to play games you love and earn points redeemable for gift cards.

Solitaire Cube

: Earn real money playing card games on Solitaire Cube. You enter a lottery using tickets which you earn through cards you've drawn in the game. The more tickets you collect, the higher your chances of winning prizes and money you can cash out into your PayPal address.

InboxDollars

: Get a $5 bonus when you sign up to play games! Choose from a wide selection of arcade games as well as game show network games. Cash prizes are won through scratch cards you receive for playing games.

Swagbucks

: Earn free cards from playing games on Swagbucks. There are many games to choose from, which you download and play, earning you redeemable points for rewards. The more games you play, the more points you collect!
You can see the full list of apps that pay you real money to discover more ways to earn with money-making apps.
4. Start a Blog
Earning potential: Varies
Teenagers can easily start a blog in order to make money online. Ever felt like you had a lot to say but didn't know how? – Always filling up your diary faster than you can remember?
Or maybe you're an exceptional writer who's tired of the 280-character cap on Twitter. If so, then blogging is for you! Bloggers tend to make upwards of $1,000, and there's no reason you shouldn't do so. Here's how.
Bluehost is a well-adapted web hosting company that integrates with WordPress to provide an all-in-one bundle for your blogging needs.
You can start a blog for as cheap as $3.95 per month with Bluehost and get a free domain for your first year and a free SSL certificate.
Once you set up and start blogging, you can make money by running ads on your blog, joining an affiliate program, and placing sponsored posts on your blog.
Bluehost
Bluehost is one of the largest website hosting providers and powers millions of websites and you can start a blog in less than 10 total clicks. If you set up your site on a platform like Bluehost, it automatically walks you through every step of the process, from buying the domain to setting up your own blog.
START A BLOG
5. Earn Cash in Your Spare Time Taking Surveys
Earning potential: $.50 to $50 per survey
Taking online surveys with Survey Junkie to make extra money as a teen is a no-brainer!
You definitely won't get rich or make hundreds of dollars per day with surveys alone, but you won't waste much time, and you can make some money the easy way.
It is my #1 favorite (and highest paying) survey site is Survey Junkie. This is a free survey app for your phone that pays you to take online surveys, participate in focus groups, and try new products.
And, I really mean free all around – free to join and they don't charge anything to be a member (they will actually pay you in cash via PayPal). Join for free through this link and get your free registration bonus.
Best for: online surveys
Survey Junkie
Survey Junkie has a well-designed platform, straightforward rewards system where you can get paid to surveys, listen to music, try out new products and participate in focus groups at home.
START EARNING WITH SURVEY JUNKIE
6. Get Paid to Take Surveys, Watch TV, & Play Games
Earning potential: $50 per month
The next thing you can do is sign up for InboxDollars which pays you, in cash, to watch fun videos, play games for money, and take surveys.
InboxDollars is one of the best money making apps that packs a major punch for kids wanting to earn a little extra dough.
If you sign up before the end of this month, they also give you a $5 free bonus just to give it a try.
By spending just 5-10 minutes per day on this (either on your lunch break or during TV commercial breaks) you can earn and earn an extra $50/month.
More people should be doing this to earn extra cash!
InboxDollars
InboxDollars is a legitimate way to make extra money online. It's been around for 20 years, and the company says it's paid its members more than $59 million since 2000.
CLAIM $5 BONUS
8. Get Paid for Reviewing Music
Earning potential: $50 per month
How about getting paid to listen to your favorite music? Branded Surveys asks for information about you so that they can match you with fitting surveys and you can even review music and test new products.
At up to $75 a pop for some surveys and a free $1 just for signing up, it pays to check in daily to see which ones are available to you.
Ready to get free cash now by turning your free time into extra income? The only requirement is that you are at least 18 years of age – or if you're between 13 and 17, that you have a parent's consent to participate.
7. Investing
Earning potential: Varies
Another way to make money as a teen is through investing. Even if you have little amounts of money to invest — you can still make a lot of money by investing in 'meme stocks' like GME, AMC, and others that getting pumped up by a group on Reddit called Wall Street Bets.
You'll likely make a ton more money than you would by taking boring surveys too. There are a lot of different apps like Robinhood that can help you get started investing start investing with as little as $1!
While Robinhood looks perfect for teenagers, keep in mind that you will need to be over 18 years old to participate in the fun. There is no way around it.
You can use investing apps geared for kids like Greenlight. Here you can buy fractional shares of your favorite companies, with no trading fees, and parents approve every trade, right from the app.
Best Overall
8. Get Paid to Read Emails
Earning potential: $50-100 per month
Another way to make money as a teen is by getting paid to read emails. Yup, for real. These online platforms give you a chance to get paid to read emails.
10. Get Paid to Take Pictures
Earning potential: Varies
Pick up your camera, snap some great shots, and explore your money-making options with these platforms.
iStockPhoto: A site offering videos, stock photos, vectors, and illustrations for sale to the public. Individuals can submit their work to the site to be added to the database and start earning cash.
Fotolia: Offers a commission for every sale you make on their platform. Suitable for amateurs to professional photographers
PhotoMoolah: Runs contests where you submit pictures for a chance to win prize money and work for leading brands.
Shutterstock: Earn up to 40$ commission for sales of your pictures on Shutterstock. The more you sell, the more you earn.
If you don't meet the age requirement, just ask your parents to sign up and submit your photos for you.
11. Make Money on Social Media
Earning potential: Varies
Still wondering how to make money at 13 years old? Anyone can make money off social media with a little creativity and a bit of luck.
It's one of the best ways to engage with people, build a following, and earn money from views, clicks, sales, and sponsorships.
Instagram: By far, the most popular social media platform. The collection of media shared makes it an interesting place to spend a few hours scrolling through your phone each day. Making money on Instagram can be done in many ways, such as being a brand ambassador, publishing sponsored posts from brands looking for marketing, promoting affiliate links on your profile, selling your products, and offering marketing services to other users and businesses for a fee.
Snapchat: Being active and offering great content on Snapchat is a sure way of attracting brands looking for product placement. Creating Snapchat filters can also get you money through downloads, and affiliate marketing is also known to earn money on Snapchat.
Facebook: It might be considered for older people now, but it still has one of the most extensive user bases among social media platforms. Starting up a Facebook page and building an audience for it by offering engaging content will attract brands to pay you to market their products to your followers. You can also decide to sell your products and services to make a profit.
Twitch: A video streaming site where you can live stream to an audience while playing video games. The most popular way of making money from Twitch is by asking your followers to make a donation as an appreciation for your efforts. If you're good at playing video games, have good commentary, and are entertaining, you can make $1,000 fast.
YouTube: Vlogging on your everyday life may just be the key to make money, or maybe you love giving detailed reviews of books, movies, or pop albums. There are so many options you can try on YouTube and earn money for sharing what you love to do with the world. You can make upwards of $5,000 for a million views.
12. Start Investing Your Change
Earning potential: Varies
Interested in making money with investing? Your parents can create an account for you with Acorns Early. Your parents will have to open an Acorns Early account for any child under the age of 17.
Your parents can start investing for the future of you with just $5. They can make one-time contributions any time and even set up a recurring contribution.
Once you're 18 years old you can access the funds in your Early account. Tell them about it, and you'll get a $10 bonus when you sign up and make your first investment!
The sooner you start investing, the sooner your money can start to grow toward your goals. This is one of the best ways to make extra money at 13 years old that can help you earn real passive income over time.
$10 Bonus
Acorns
With Acorns, automatically invest spare change from everyday purchases in expert-built portfolios recommended for you, easily save for retirement, get paid early, and more. Start in under 5 minutes and get a $10 bonus today!
GET YOUR BONUS
ACORNS REVIEW
13. Do Freelance Work Online
Freelancing is a great way to leverage your skills to make money fast as a teen. A study from 2017 predicted that 43% of the American workforce would comprise of freelancers by 2022.
Whether you're interested in doing web design, sales, marketing, data entry, transcription, freelance writing, creative design, or teaching, you're bound to find someone in need.
The possibilities on what you can offer are endless, and there is a multitude of sites that connect freelancers with clients like; Fiverr, Upwork, and Freelancer, just to name a few.
14. Surf the Web and Take Fun Surveys
Earning potential: Up to $35 per survey
Swagbucks is another great way to make extra money by just pushing a few buttons in your free time. I personally use it and usually make up to $10 per survey while watching TV, and it does add up.
Getting started is easy:
Click here to sign up. Remember, it's 100% free.
Confirm your email to get the $10 sign up bonus.
Take paid surveys anytime and anywhere.
Get paid cash via PayPal
Enjoy knowing that Swagbucks is one of the highest-paying sites that offers surveys for teens.
You can also earn free cash (via Paypal) for everyday activities like shopping, watching videos and searching the web.
If you're interested you can get started with a $10 sign up bonus.
Earn around $50 to $1,000 per year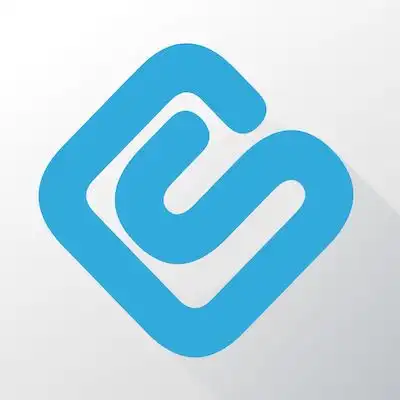 Swagbucks
Bonus: $10 sign up bonus
Swagbucks is a site that allows you to earn points or "Swagbucks" to redeem for gift cards or cash, yes, cold hard cash, via your PayPal account for doing simple tasks.
JOIN AND GET $10
15. Get A Free $10 Amazon Gift Card
Earning potential: $10 Amazon gift card
If you are a fan of getting rewards for purchases online, then you'll love MyPoints. You can take surveys, watch videos, read emails and more to earn points that you can reimburse for various online services.
They are also partnered with Swagbucks who was mentioned earlier. You can even redeem your points for cash and travel miles which makes it more flexible. Anyone over the age of 13 can register and claim the gift card.
16. Walk Dogs
Earning potential: $500+ per month
This one is for all the animal-lovers out there. Dog walking has two lucrative benefits – you get to spend time with your four-legged friends and you yourself get some exercise.
You can find pet walking opportunities by setting up fliers in your neighborhood or taking to social media. Once you start getting regular clients, you'll be able to earn some steady cash in your teens.
Watch out for Scams
When you are looking for online jobs whether you are a teen or not — you should be careful about scams.
Just use your common sense and don't pay any money, give out your credit card information, or provide too much personal information.
When in doubt, you look up customer reviews about the company on BBB and TrustPilot to see if they are legitimate. If they don't have any customer ratings — it is best to avoid.
Get goHenry, the Debit Card for Kids
So how will you get paid as a teen? Be sure to get a PayPal account and GoHenry debit card.
With the GoHenry debit card, you can pay for stuff, get paid, save, shop, and budget. Teens can learn to save, balance a budget, pick up good spending habits, and prepare for a healthier financial life as an adult. You can try out GoHenry here for free.
Best for Customer Service
Unless you're 18, you cannot create your own PayPal account, as per the PayPal user agreement. However, your parents can help you sign up for one. And for the bank account, minor children by law can't open a checking account.
They need a parent or guardian to set up a custodial or joint account. A custodial account is the property of the child, but managed by the parent until the child turns 18.
You'll need the help of your parents or guardian to get these two accounts — but it'll be worth it so you can start earning from these ways to make money at 13.
Teens Can Make Money Online
While most of these ways to make money won't generate a full-time income for most teens, it's exciting to make some extra money! Just be sure that you have one of the best debit cards for kids so that you can use your extra money with ease.
Which ways to make extra money at 13 are you currently interested in? Let us know!