Choosing between investments as an accredited investor can be difficult. With more money comes more opportunity to invest in new ventures that may or may not pan out.
Even though accredited investors have more to invest, they also have more to lose. If you're an accredited investor and aren't sure what to invest in, you're not alone.
Our article on the best investment opportunities for accredited investors includes bonafide sources for investment income. While some of them may offer non-accredited investors a pass, the majority are geared toward those investors who have paid their dues.
The investments listed below are diverse enough to refresh any portfolio. In addition, some of them include secondary markets that provide an out for any investor looking to readjust their strategy.
As an accredited investor, you have the chance to pick and choose which assets you want to acquire. This article will help you to see which types of investments are available so you can make a better decision for a more diverse portfolio.
Simply taking the time to investigate what you may potentially invest in can help you set up your investments for success. At least, as much as possible in the world we live in.
Are you ready to find out the best investment opportunities for accredited investors? Let's get started!
What is an Accredited Investor
The world of investors is split into two main groups: accredited and non-accredited individuals.
Non-accredited individuals can invest in several opportunities that don't require them to meet specific qualifications.
Accredited investors, on the other hand, must demonstrate their financial standings to gain access to unique investments.
Some investments allow both types of investors to participate, while others are limited to accredited investors only.
The Securities and Exchange Commission (SEC) defines an accredited investor as someone who can attest to one of the following:
Has a net worth of over $1 million that doesn't include their primary residence
Claims an annual income over $200,000 as an individual or $300,000 with a spouse or partner in the previous two years and expects it for the current year
Holds certain licenses to sell securities
Often the easiest way to determine an individual's net worth is to use a net worth tracker. These trackers establish assets and their values to contribute to an individual's overall worth.
While there are exceptions, most accredited investors tend to invest and make money daily through their investments. For example, they may have holdings in Bitcoin, real estate, stocks, or other types of investments.
When seeking out investments that require accredited investors specifically, most often these individuals have to prove they're accredited. This process of self-certification includes sending in documents that verify one's holdings or income to meet the requirements above.
Best Investments for Accredited Investors
Many investors get started on Robinhood and its alternatives. These opportunities for accredited investors take it to the next level. Which opportunities will you invest in?
1. Best for Alternative Investments: Yieldstreet
Yieldstreet works with mostly accredited investors but welcomes non-accredited investors as well. You'll need at least $10,000 to get started with the YieldStreet Prism Fund, which is for non-accredited investors specifically. Accredited investors will need $10,000 for individual offerings. With Yieldstreet, the investment opportunities range from fine art and airplanes to real estate and various hard assets. 
Short-term notes are a low-risk, low-reward investment complete with no management fees. They typically mature in about three months. However, you can also invest in individual offerings as an accredited investor. These offerings give you the chance to choose what assets you want to invest in. You can also open self-directed IRA accounts with Yieldstreet, for a management fee of 1% to 2% per year.
Best for alternative investments
2. Best for Low Minimum Investment: Arrived
In contrast to AcreTrader, Arrived offers investments to both accredited and non-accredited investors. You'll need at least $100 to invest in real estate properties listed on the online marketplace. However, some properties require a minimum investment of $20,000, so be aware of this as you look through the listings.
Arrived puts their potential listings through a rigorous process before including them in the main portfolio. That said, your investments purchase a share in those individual properties through an LLC. All you have to do is invest and sit back as Arrived takes care of the dirty work. Arrived focuses on stronger housing markets such as single-family homes and vacation rentals. This approach allows you to focus on diversifying without breaking the bank.
Arrived distributes net income each quarter and capital gains when a property sells. You can also open taxable investment accounts with Arrived, in addition to self-directed IRAs. Fees include a 4.5% fee upfront and an annual fee of 1%.
Best for low minimum investment
3. Best for Commercial Real Estate: Cadre
Accredited investors on Cadre must have $25,000 to work with as this platform doesn't accept non-accredited investors. Fees range from 1% to 3.5% upfront and 1.75% to 2% annually. With Cadre, you can invest in commercial real estate in popular cities to increase your holdings and make a profit.
If you're wondering how to invest $50K, you can choose from properties listed with Cadre individually or choose the Direct Access Fund. This fund lets you hold 15-20 properties in a portfolio that also includes an interest-bearing cash account. Most of the investments on Cadre are high risk but can also be high reward. The returns advertised reflect holding assets until maturity but there is a secondary market you can use to get out if necessary.
When selecting properties for investment, Cadre takes a value-driven approach. Properties are acquired, renovated through capital and management improvements, and rented or sold. Cadre boasts a realized net return of over 18%, but again, this rate is for assets that have matured.
Best for commercial real estate
4. Best for Commercial Real Estate: CrowdStreet
If you've got $25,000 to invest and meet the requirements to be an accredited investor, CrowdStreet welcomes you to invest in commercial real estate. Compared to other investment opportunities on our list, CrowdStreet charges low fees of 0.5% to 1% annually. This is possible because the expenses are passed on to the real estate developers, not the investors.
Though the minimum investment is high, the expectation of experience and knowledge is higher. CrowdStreet connects project sponsors to their investors directly, meaning you'll have to know how to handle yourself to earn your return. At the same time, you can easily select which properties you want from the Marketplace. Each listing includes the information necessary to make a decision.
If you'd rather not choose individual listings on your own, you can also opt for Blended Portfolios. These portfolios include multiple properties specifically chosen for that fund. Properties go through a rigorous procedure before entering the Marketplace. In fact, only about 5% of the deals make it through.
Best for commercial real estate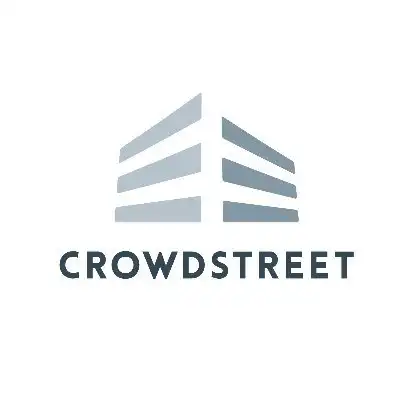 5. Best for Diverse Offerings: EquityMultiple
You can also invest in commercial real estate with EquityMultiple. You'll pay 0.5% to 1.5% annually and need $5,000 to get started. However, EquityMultiple charges lower fees than other platforms to keep more money in your pocket.
With EquityMultiple, you can invest in short-term notes, senior debt, and even common equity. Notes mature in less than nine months while senior debt extends to 24 months max. Common equity takes about seven years to reach its maturity, with opportunity zones extending 10 years and beyond. You can also invest in 1031 exchanges with EquityMultiple. It's all about how much risk you're willing to stomach.
Unfortunately, there's no secondary market to offload these investments. At the same time, such a diverse offering can help you diversify with one platform. And if you ever need to sell shares, nothing is stopping you from contacting another investor and setting up your own deal. EquityMultiple also allows you to open a taxable investment account or IRA through a partner company. You'll need at least $10,000 to fund the account.
Best for diverse offerings
6. Best for Tokenized Real Estate Investing: HoneyBricks
Purchasing tokens to represent shares of multi-family real estate is the name of the game with HoneyBricks. You'll need to be accredited and have $100 to invest to open an account. HoneyBricks does charge a 0.05% to 0.2% transaction fee, as well as an annual management fee. Payouts from HoneyBrick come through dividend distributions and capital gains, typical of most real estate ventures.
Creating an account with HoneyBricks and purchasing tokens on the marketplace is easy. You can even complete transactions using cryptocurrency, either by selling it directly or staking it. HoneyBricks makes it easy to invest from your cryptocurrency wallet as well. If you ever decide you want to get out, HoneyBricks does have a secondary market you can use to liquidate after 12 months of ownership.
HoneyBricks projects returns of anywhere from seven to 20%. Only 1% of the properties they evaluate are acquired and listed. You can choose from one of four strategies for real estate investments, from capital growth to rental income. All of this comes with a REIT that's fully managed by the investment team so you don't have to lift a finger.
Best for tokenized real estate investing
7. Best for rental income: Roofstock
If single-family rental properties get you excited, check out Roofstock. This company works with both non-accredited and accredited investors but requires 20% down on properties purchased. This can limit the playing field in some ways but it's a good way to make sure you're serious about your investments.
Those investors looking to make $100 or even $1,000 fast probably aren't a great fit for Roofstock. Instead, investors who want to own an investment-quality single-family rental should heavily consider investing with Roofstock. Besides taking ownership of the house yourself and hiring a property management company, this is the closest you'll get to owning a rental and profiting from it.
To that end, the majority of the properties listed on Roofstock are already leased. However, you can peruse each listing to find out what the sale price is, the market rent, valuation, expected return, address, and capitalization rate. Roofstock doesn't charge a lot of fees except for the 0.5% upfront fee and 2.5% fee when the property sells.
8. Best for REITs: Fundrise
Fundrise is a pretty popular investment app for both non-accredited and accredited investors. This investment platform works well for investors of all backgrounds, but accredited investors can still get value out of it. Most accredited investors opt for the Premium plan, which opens up the playing field when it comes to eREITs. At the same time, you'll need at least $100,000 to invest.
Fundrise offers accredited investors both eREITs and eFunds. These include non-publicly traded real estate investment trusts (eREITs) and investments in single-family homes, townhomes, and condos (eFunds). Fundrise does charge a 1% annual fee, but you can easily gain supplemental income from both types of investments, both in the short and long term. And if you ever want to get out of the Fundrise scene, there are early redemption periods each quarter.
Fundrise
Fundrise can help you get your feet wet with high-value real estate investments. They have a very easy-to-use app that allows individuals access to crowd-funded real estate investing. This option is best for users who want to make money consistently and let their money make them money.
START INVESTING NOW
9. Best for Farmland Investing: FarmTogether
FarmTogether enables accredited investors and institutions to invest directly in high-quality farmland assets vetted by rigorous, institutional due diligence and active asset management.
A minimum investment of $15,000 is required and you can diversify with an asset with an average 13.0% annual return. Offerings are curated by an expert team with cross-industry experience across farmland investing, agriculture, and tech demonstrated by $1.2B+ of collective capital deployed.
Whether you're looking to diversify your assets, hedge against inflation, generate income, or invest in an asset whose value is underpinned by its' crucial role in the global economy — farmland offers an increasingly compelling investment opportunity.
Best for farmland investing
Honorable Mentions
AcreTrader works with accredited investors only, specifically those who can contribute a minimum investment of $20,000 to $30,000. The particular asset associated with this opportunity is farmland. More specifically, high-value farmland that gains value as inflation and food costs rise.
The majority of investments with AcreTrader are long-term. Most investors hold these hard assets for anywhere from five to 20 years at a time. With AcreTrader, investors purchase shares of established farms that have little or no debt. These shares pay out dividends from the net rental income as well as capital gains once the farms sell.
While investing with AcreTrader is primarily passive income, there are certain fees associated with this opportunity. Namely, you'll pay a 2% fee upfront, 0.75% annually, and 5% upon the sale of the farmland. However, if you're an accredited investor wanting to invest in farmland, AcreTrader provides the best terms.
RealtyMogul is a popular real estate crowdfunding website that offers accredited and non-accredited investors access to commercial real estate, equity, and debt investments. Profits come in the form of both income and capital appreciation. In fact, RealtyMogul targets an annual 8% distribution to their investors.
However, you'll need at least $5,000 to participate in an income fund and a $25,000 minimum for direct deals. Plus, you'll pay 6% upfront (4% to the broker-dealer and 2% to the real estate company) and 5% annually (4% of which goes to the property management company and 1% to RealtyMogul). The fees can get a little complicated but for commercial real estate investments, RealtyMogul is one of the best opportunities out there.
Pros and Cons of Accredited Investments
More money to spend doesn't always mean the pressure's off. Here are some pros and cons associated with accredited investments.
Pros:
---
Diversity in your portfolio
Potentially high returns
Unique ventures and opportunities
Flexibility in choosing who you want to invest with
Cons:
---
High/unique risk
Little to no liquidity in some instances
Investment fees
Minimums are higher
Weighing these pros and cons is the first step in finding the best investment opportunities as an accredited investor. Your investment strategy will dictate how you take these conditions and work to achieve your financial goals.
FAQs
What kind of investments can you make as an accredited investor? 
There are many kinds of investments you can make as an accredited investor. The most popular ones above include real estate, farmland, commercial real estate, art, and cryptocurrency. However, there are many other types of investments not listed above that you can participate in as an accredited investor. 
Do accredited investors earn more from their investments? 
Accredited investors don't always earn more from their investments compared to non-accredited investors. Instead, it's more about how much is at stake and what the percentage of return is for that opportunity. 
How do you prove you're an accredited investor?
Most platforms will specify the way they want you to prove that you're an accredited investor. Many will require documentation showing your income or asset holdings to demonstrate that you've met the requirements. Unless something changes to affect your standing as an accredited investor, most companies only require certification yearly. 
Seize These Investment Opportunities
Becoming an accredited investor is an achievement all its own. At the same time, using those investments to continue to improve your financial situation takes just as much effort, if not more. We hope this article has helped you to find the best investment opportunities as an accredited investor to meet those goals. No one can say for sure how each investment is going to turn out, but with the right approach, anything is possible. Where will your investments take you?