In the face of an impending recession, watching your money can be harder to do. After all, many businesses and individuals struggle even more with balancing expenses and income during a recession compared to favorable economic conditions. For some, the future is uncertain.
That doesn't have to be the case with you. Instead, there are ways you can avoid falling victim to the woes of a recession and instead profit during these hard times. Each of the actions below move you closer to financial stability, to both protect your income source(s) and prepare you for a better financial future, no matter how tumultuous the stock market might be.
If you're ready to prepare for a recession and find new ways to obtain financial stability in your life, keep reading. We've got plenty of resources for you to take advantage of to keep your life on track.
How to Make Money During a Recession
The money you make during a recession might be the same amount you'd make otherwise, but the value of that money increases, along with your buying power. Here are our suggestions for making money during a recession so you can rest easy.
Protect your Income
Staying in your current position might not seem like the most adventurous thing to do, but in a recession, it's critical that you maintain your income source if at all possible. This could mean maintaining your current salary as well, especially since many companies are typically not considering raises when their own profits are at stake.
At the same time, you'll want to be aware of the chances you might be let go. For example, if you were recently hired at your position and there are other employees that perform the same or similar tasks as you, the truth of the matter can be painful. You could be let go in favor of keeping a seasoned employee who has already earned their place at the company.
If you do happen to find yourself out of a job at any point in the recession, however, there are many online jobs you can apply for. These jobs are typically from-home positions that pay you for specific tasks and could at least help to supplement the income you might be receiving from unemployment, if you applied.
Living cheap and keeping your bases (and bills) covered is the name of the game when it comes to protecting your income during a recession.
Add to Your Savings
One of the best ways to protect income you've already received is to set up a budget that allows you to keep more of your paycheck. This could include sacrificing a few luxuries you're currently signed up for, such as subscriptions for streaming services. Eating out less and cooking at home is a great way to budget for groceries, especially as food prices rise.
Speaking of budgets, you'll want to consider building up an emergency fund while your income source is steady. Your budget should tell you how much you're able to save each month, but you can maximize those extra dollars by looking into a high-yield savings account as well.
High-yield savings accounts typically earn 5% or more, depending on the conditions set out by the particular bank. They can also help you set up savings goals to achieve, which is half of the battle when it comes to implementing and benefitting from budgeting and saving. Check out our article on the best online savings accounts to see where you can enroll to start saving today.
Manage Your House Payment
Besides groceries, housing can typically be your biggest monthly expense. If you're looking to keep more of what you earn and cut down on your overall mortgage cost, there are some creative ways you can make this happen.
For example, many people live mortgage-free by renting space out to a tenant. This could be a detached garage, a basement, or even a separate bedroom. Many apartment renters opt for getting a roommate to help cover costs, which can be useful for cutting down on utility expenses as well. Finally, some families choose to host a foreign exchange student, an experience which brings with it many other opportunities for learning and growth as well.
Diversify Your Portfolio
If your investments are a concern during a recession, diversifying your portfolio can be a great way to minimize risk. The best portfolios prepared for a recession are those that include both short- and long-term investments. The short-term investments provide near-immediate income, while the long-term investments help prepare for the future.
You'll want to control how much you are investing, since you should take a cautious approach if you don't have a lot saved or a lot to invest initially. Low-risk options can minimize a huge potential loss, but even diversifying from these types of investments can be a good idea too.
For a diverse portfolio of appreciating assets, choose to invest in things like bonds and stock dividends, or REITs and ETFs. The best cash flow investments are those that you can understand as well as depend on if you get caught in a pinch.
Buy the Dip
On the other hand, if you do have a bit of money to invest and want to gamble on the conditions of the economy after recovering, it might be wise to "buy the dip" as they say. You'll see that many stocks are losing their value (which is itself indicative of a recession), which gives you an opportunity to get in on a profitable stock for less. Because of course the idea is to buy low and sell high.
Paying attention to news concerning stocks can be a good way to determine what stocks are falling and where a lucrative investment opportunity might lurk. At the same time, don't overlook good ol'-fashioned research. Find out more about the stocks you want to purchase before you set the deal in stone.
Don't Focus on Net Worth
A recession is part and parcel of the economic life cycle, and so is a low net worth. The net worth of everyone as a whole will lower as a symptom of the recession, so focusing on the decrease in your own net worth doesn't do any good.
Instead, you should focus on tracking your net worth in order to achieve your savings goals and implement your investment strategies. Think bigger picture here, rather than focusing on the decrease in dollar value. What goes down typically must come up, at least when it comes to the economy.
Automate Investments
During a recession, many people are glued to the TV, news sources, and other apps and programs in order to figure out what comes next and how they should respond. Emotions can quickly become part of the equation, which is something you never want to have if you're looking at investments.
For this reason, we recommend strategies such as dollar-cost averaging to automate your investments. You can do this with little money as well, as long as you know how much you can spend at a time. These investments help you to stay away from trying to predict the market, especially in a time when a lot of things are unpredictable.
Acorns is a great app to use if you're looking to make small automated investments. The app will round up your purchases and use that change to invest in a wide variety of stocks. Subscription plans are low-cost and well worth the benefits you receive as an automated investment tool. 
$20 Bonus
Acorns
With Acorns, automatically invest spare change from everyday purchases in expert-built portfolios recommended for you, easily save for retirement, get paid early, and more. Start in under 5 minutes and get a $20 bonus today!
GET YOUR BONUS
ACORNS REVIEW
Max Out Retirement Contributions
Part of preparing for a recession is putting money away for the future, and this goes beyond just saving a few extra pennies. If you have a retirement account already set up, maxing out your contributions for the year can be a great way to protect your income.
As part of a larger retirement strategy, maxing out contributions can be a great way to pay taxes now on contributions, rather than later. If you don't already have a retirement account, you can consider opening a Roth IRA, as it provides a number of benefits across the board.
Invest in Passive Income
Besides maintaining your income from your 9-5 job, taking advantage of passive income opportunities can help offset any fallout from potentially losing that income source. In many cases, entrepreneurs have been able to increase their passive income to the point where it becomes their full-time job in place of a traditional day job.
There are many "side hustle" or passive income opportunities available, all with varying levels of commitment. Some of the best passive income ideas are those that you enjoy doing, so that you can have fun and still make a few bucks here and there. The bottom line is that passive income is a smart way to diversify your income streams so you're not as deeply affected by the loss of your main income source.
Benefit from Low Interest Rates
Historically speaking, interest rates fall in a recession because loan companies tend not to have as many customers. If no one can spend money they don't have, then loans are definitely out of the question.
These low interest rates can provide opportunities for paying less for a loan overall. However, it typically takes a bit of time before these lower interest rates kick in, as lenders must feel the ebb of customers before the Federal Reserve takes action.
At the time of writing this article, interest rates are on the rise after a historic downtrend, so it remains to be seen if they will fall again or continue to climb. Alternatively, they could plateau as well, but for how long is unknown.
Seek out Investment Properties
Low interest rates can be useful for those investors who are able to use their cash flow in order to find investment properties. Properties may be listed at lower prices in general when compared to better economic conditions, because again, not a lot of people are able to afford buying a property when their daily income is at risk.
Unfortunately, recession conditions typically result in a lot more foreclosure and short-sales. Investors can take advantage of these opportunities, however, to buy at a lower price and potentially turn a profit. There are many real estate investing apps you can download to find investment properties near you. You can also invest in commercial real estate with apps like Streitwise.
Buy a Discounted Business
Similar to the situation with houses, businesses tend to feel the pinch of a recession even more so than individuals do. Running a profitable business means focusing on costs all the time, so when a recession hits, sometimes those numbers just don't add up.
Again, investing in businesses in a recession can typically mean you own the company for less than what you might have paid for it in ideal conditions. This allows you to make a larger profit off selling the business if you choose, but many investors take the time to grow the business before offloading it.
Depending on the industry and business you choose, this investment could be a risky one. Is the business beyond saving? What opportunities are available for growth or pivoting? These are all questions you should ask yourself before investing in a business, especially in a recession.
Clean House and Get Paid
Playing the stock and investments world can get a bit stressful at times, as well as overwhelming. If you're just looking for a simple way to make some extra cash, apps like Decluttr give you that opportunity.
The Decluttr app in particular allows you to buy and sell tech equipment, along with other types of personal possessions as well. Connecting you to a larger customer base, Decluttr helps you get rid of things you can't use anymore or don't want to save up to purchase the things you do want.
There are many other websites and apps you can use to sell your stuff as well. Facebook Marketplace and Craigslist are a few common ones, but even participating in a community garage sale can net you a few extra dollars.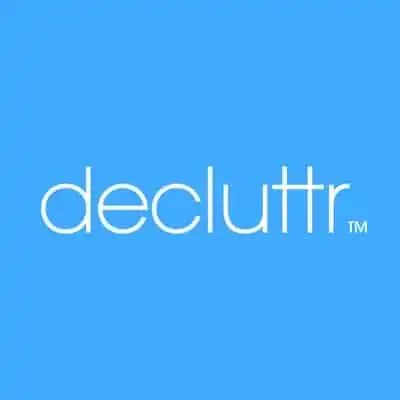 Decluttr
Decluttr will give you an instant cash quote for the unused stuff that you have laying around. They'll even give you a free shipping label to send it in. Using them to earn extra cash is a no-brainer.
START SELLING TODAY
Don't Let the Recession Get You Down
Managing money in a recession can be more difficult than it would be in ideal conditions. That just means you need to have a game plan and be prepared. The steps above should all serve to give you an idea of where you can put your efforts to create a better financial future, whether it's next week or next year. The world might be experiencing a recession, but you don't have to be.