If there's one thing a pandemic has taught us, it's that things can change in an instant. You can lose your main source of income and bills can pile up, leaving you wondering, "how can I make $900 fast?" A 2019 GOBankingRates survey found that over half of Americans have less than $900 in savings. It's stressful when you're in search of cash and need it fast — but you can find realistic ways to make $900 fast from home.
In fact, a recent UN News story predicts that the future of work is remote. Rather than scour the web on how to make money online, I've taken the liberty to give you an intensive list of 34 different ways to make $900 from home.
How to Make $900 Fast: 34 Legal Ways to Make Money Online and From Home
Whether you're someone who desires more flexibility or you want to make extra money on the side, under-the-table jobs, side hustles, or working online is a great choice. In fact, you can make $900 easily and get paid today. Here's how.
1. Earn Cash by Participating in Market Research
Companies routinely carry out research to understand market trends to give them the best chance of success when they roll out their products or services. They work closely with other companies that specialize in conducting market research to obtain the data. In turn, these companies' source for individuals who fit the required criteria to find out about their views, usually through surveys apps, focus groups, and other data collecting tests. Participants are paid or rewarded for their contribution to the research.
Swagbucks: A reward and loyalty program operator that rewards you with gift cards or cash for things you already do online, including a $10 sign up bonus. You can also earn cash for watching videos, answering surveys, searching the web, playing games, and discovering offers. Looking to make some cash? Check out Swagbucks.
Survey Junkie: Prides itself on being 'the most popular spot online to earn cash and rewards for sharing your thoughts.' As the name suggests, you can take surveys as well as participate in focus groups and behavioral research by opting to share your browsing history (anonymously, of course! 😉) for gift cards or cash when you sign up here.
InboxDollars: A popular cash back, rewards, and survey site with the payout for some online surveys reaching an upward of $20. You can get paid to watch videos, play games, read emails, and get cashback for online shopping. You can also get free coupons that earn you cash back in your account for every coupon you redeem. Sign up to get a $5 bonus!
LifePoints: A survey site where you earn 'LifePoints' for completing surveys that can then be redeemed for rewards or cash. New users automatically receive 10 LifePoints for signing up.
2. Cash Back Apps
Instead of going to a shop or an online store, cash back apps offer you direct access to your favorite brands' online store via the apps and return small amounts of money to you for every purchase you make, essentially saving you cash.
Capital One Shopping: Gives you better deals on products, informs you when prices drop from your viewed or purchased products, and applies jaw-dropping coupon codes at checkout. The good thing about this free plugin is that it automatically informs all its users once a better deal on a product has been found by one of its users. Try it for free and see for yourself!
Dosh: Get cash back by spending on any of the 100,000 merchants linked to Dosh. You can shop for products, eat out, or book accommodation all within the app and get instant cashback. There is also a $1 welcome bonus when you sign up here (after linking your first card).
Fetch Rewards: An excellent cashback app to save money on groceries. All you need to do is shop and scan your grocery receipts to earn rewards. Additionally, you can earn more points by shopping for products listed in the app. Sign up for free and refer a friend, and you'll both get 2,000 points.
Upside: Founded in 2016, Upside partners with gas stations, restaurants, grocery stores, and convenience stores to offer cashback to its user base. The app does exceptionally well in helping you save on gas; all you have to do is fill up as you usually would and scan the receipt for cashback. Get a download link sent to your phone here.
3. Do Freelance Work Online
Freelancing is a great way to leverage your skills to make $700 fast and make money online without a website. A study from 2017 predicted that 43% of the American workforce would comprise of freelancers by 2020.
Whether you're interested in doing web design, sales, marketing, data entry, transcription, freelance writing, creative design, or teaching, you're bound to find someone in need. The possibilities on what you can offer are endless, and there is a multitude of sites that connect freelancers with clients like; Fiverr, Upwork, and Freelancer, just to name a few.
4. Start a Blog
Ever felt like you had a lot to say but didn't know how? – Always filling up your diary faster than you can remember? Or maybe you're an exceptional writer who's tired of the 280-character cap on Twitter. If so, then blogging is for you! Bloggers tend to make upwards of $700, and there's no reason you shouldn't do so. Here's how.
Bluehost: A well-adapted web hosting company that integrates with WordPress to provide an all-in-one bundle for your blogging needs. You can start a blog for as cheap as $3.95 per month with Bluehost and get a free domain for your first year and a free SSL certificate. Once you set up and start blogging, you can make money by running ads on your blog, joining an affiliate program, and placing sponsored posts on your blog.
Bluehost
Bluehost is one of the largest website hosting providers and powers millions of websites and you can start a blog in less than 10 total clicks. If you set up your site on a platform like Bluehost, it automatically walks you through every step of the process, from buying the domain to setting up your own blog.
START A BLOG
5. Deliver Groceries and Takeout
Delivery services are a good way to earn cash at your own pace. All you need is an app installed where you can monitor deliveries and a mode of transportation to carry out the deliveries.
DoorDash: A food delivery service you can join to earn money for delivering food in your area. Drivers earn anywhere from $15 to $25 an hour. You can make $700 in a week working full time plus tips becoming a DoorDash Dasher. If you are interested you can take a look at the application page for DoorDash.
Instacart: A grocery delivery service where you can sign up to shop and deliver groceries making as much as $20 an hour. You can learn more here on the Instacart sign up page.
Postmates: Deliver from restaurants, retailers, and grocers straight to the consumer at your convenience. Postmates couriers report earning an average pay of $19 per hour. If you are interested you can take a look at the application page for Postmates.
Best for: cashing in on the food delivery boom
6. Play with Dogs for Cash
Dog lovers, get paid to do the thing you love most. Play with dogs!
Rover: Make up to $700 a month going on dog walks, staying with, or checking up on dogs in their homes, offering daycare, or staying overnight with pets in your home.
Rover - Earn $22/hour
By signing up as a dog sitter through Rover, you'll be connected to a nationwide network of pet owners in need of caring providers who offer boarding, pet sitting, or dog walking.
START WALKING DOGS
Having good money management skills can be difficult for most, and even when you have a budget and track your spending habits, some cash may still manage to slip through the cracks. Being able to notice where you're losing a few bucks can immensely help you make significant savings. Check out ways to find hidden money:
Rocket Money: An app that promises to help you manage your finances by canceling unwanted subscriptions, lowering your bills, and helping you stick to your savings plan. It has a sleek user interface that makes it easy to track your finances through categorized sections, and they can even negotiate on your behalf to get the price of your bills lowered.
8. Get Free Stocks
Yes, you read that right, companies give out free stocks to encourage users to join their platforms. Have a look at some companies offering free stocks!
Webull: By far, the most rewarding stock trading company in terms of rewards upon sign up and their referral program. Open a brokerage account, deposit $100, and receive a free stock of up to $1,600! Then, refer friends and get two free stocks, both valued at upwards of $1,600 each! That's an overall of three stocks, all valued up to $4,800! I can't imagine a better opportunity than that!
M1 Finance: Start a free account, refer a friend, and you both get $20 to invest. You are automatically entered into a sweepstake where you stand a chance to win up to $2,500!
Acorns: Open an investment account from as low as $1 per month and invest spare change from everyday purchases. Get free investment when you shop or by working a job available in their database. You can also get $10 invested by being a new member.
Public: An investment company that offers free stock of up to $20 upon sign up to its platform. The company also has a feature where you can gift your friends any stock of your choosing, and they will receive up to $50 of free stock paid for by Public!
You can see more details on which companies offer legitimate free stocks here.
Robinhood
Robinhood is a free-trading app that allows you to trade stocks, crypto, and more without paying commissions. Plus, they'll give you a free stock worth between $5 and $200 for joining.
COLLECT FREE STOCK
9. Teach English Online and Earn Cash
The 22nd edition of Ethnologue ranked English as the most spoken language in the world! Every day there is increasing demand toward learning the language and with this comes opportunities for native speakers to earn a living. The internet makes it even easier as most classes can be conducted remotely.
VIPKid: Undoubtedly, one of the most effective ways to make $700 fast! You don't have to have any teaching experience, although a bachelor's degree in any field is required. You work from home and choose your hours. Teachers have reported making $2,000 – $3,000 a month working a minimum of 5 hours 6 days a week on the platform.
10. Find a Part-Time Job
Using your free time outside of school to get a part-time job is an efficient way to earn some cash, or maybe you already have a job, but you need that extra boost of income, and a part-time job is your ticket to make $700 fast.
Either way, there are a lot of options you could try, like becoming a customer service representative, providing childcare services as a nanny, tutoring students, or you could hit up your local gym and sign up to be a fitness instructor!
11. Use Game Apps to Win Real Money
Wouldn't it be fun to get paid for playing games on your phone? I mean, you already do it of free, so why not make some cash out of it! Mobile game developers are constantly offering incentives to get players to try out their games by giving rewards and cash prizes.
These are some of the best game apps to win real money to help you make money fast:
Solitaire Cube: You can earn real money playing solitaire with cash tournaments to win big prizes. You can also go head to head with other players with 1-2 minutes per round. You can actually win cash for playing games and you can cash out anytime by simply connecting your PayPal account.
InboxDollars: Get a $5 bonus when you sign up to play games! Choose from a wide selection of arcade games as well as game show network games. Cash prizes are won through scratch cards you receive for playing games.
Swagbucks: Earn free cards from playing games on Swagbucks. There are many games to choose from, which you download and play, earning you redeemable points for rewards. The more games you play, the more points you collect!
You can see the full list of apps that pay you real money to discover more ways to earn with money-making apps.
12. Get paid today with Albert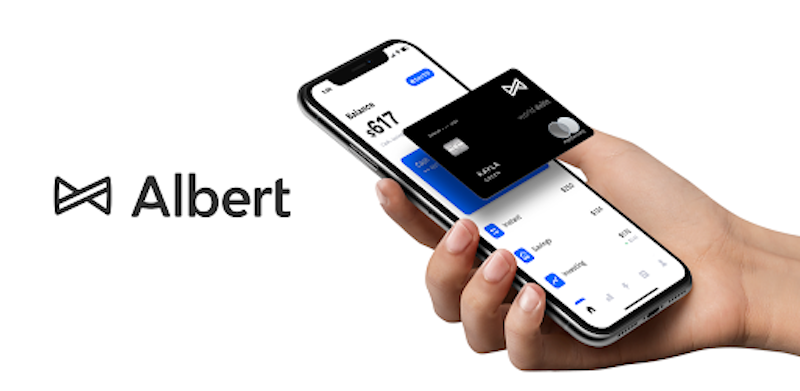 If you need money now then look no further than cash advance apps. Apps like Albert can spot you up to $250 so you can make ends meet. No late fees, interest, credit check, or hidden hands in your pocket.
As long as you have a paycheck and have repaid your past advances, you can request up to 3 cash advances per pay period. There's no catch.
Albert is legit and is currently offering a 30-day free trial.
Get up to $250
Albert
Up to $250 Instant overdraft coverage
With Instant, you can overdraw your Albert Cash account up to your Instant limit
Costs $14.99 per month after a 30 day free-trial
GET UP TO $250
13. Rent out things
Consider renting out any extra space you have in your home, parking space, or unused car to earn quick cash. This is a great way to reach your goal of making $900 in just one rental since you'll receive payment each month.
For instance, if you have a spare room in your house or a second home that you're not using, you can list it on Airbnb and set your rental price. Renting out your entire home can be especially profitable and may help you reach your goal quickly.
Alternatively, you can list your unused car on Turo or rent out a parking or storage space on Neighbor. These platforms allow you to set your rental rates and connect with potential renters in your area.
Neighbor
Neighbor can help you earn $100-$400 per month with unused space. You can also get $1,000,000 host liability protection and You pick who, what, and when things are stored. This may be the most effortless passive income that you can get with automatic monthly deposits to your bank account.
LIST YOUR SPACE
14. Sell Your Data for Cash
In the 1800's they had the goldrush, now we have the big data gold rush! Basically, data is the new gold. A precious commodity everyone's looking to get their hands on, and let's be honest; companies are already collecting your data for free, so why not make money from it!
Nielsen Mobile Panel: Nielsen carries out web research by monitoring the websites you visit. It's as easy as installing an application on your phone and surfing the web as you normally would. The best part is, they pay you to keep their app installed on your phone!
MobileXpression (iOS): Get paid to browse the internet and receive compensation for filling out online surveys. Also, MobileXpression periodically runs contests where you stand a chance of winning up to $500!
15. Get Paid to Walk
That's right; these apps really pay you to walk.
Healthywage: Ever thought you'd make $900 by walking? Visit Healthywage and place a wager to complete a fitness challenge and win a cash prize! They have individual and team challenges with up to $10,000 up for grabs! See HealthyWage's prize calculator to get an idea of how much you stand to win.
Sweatcoin: Rewards you for walking by converting the number of steps you take into currency exchangeable for goods and services.
Achievement: Accumulate points for maintaining a healthy lifestyle and redeem them for cash. It's that simple with Achievement. Install the app to get started!
16. Charge Scooters
Electric scooters are a nice alternative to getting around, especially when you don't want to walk or get stuck in traffic. Ever wondered where they get charged, though? It turns out you can make money offering this service.
Bird: Pays you to collect, charge, and release their assortment of electric scooters in your city. Ideal if you have space in your home or a garage where you can house a couple of scooters at once and charge them.
Lime: Earn $20 to $30 per hour charging Lime rental scooters in your city!
17. Make Money on Social Media
Anyone can make money off social media with a little creativity and a bit of luck. It's one of the best ways to engage with people, build a following, and earn money from views, clicks, sales, and sponsorships.
Instagram: By far, the most popular social media platform. The collection of media shared makes it an interesting place to spend a few hours scrolling through your phone each day. Making money on Instagram can be done in many ways, such as being a brand ambassador, publishing sponsored posts from brands looking for marketing, promoting affiliate links on your profile, selling your products, and offering marketing services to other users and businesses for a fee.
Snapchat: Being active and offering great content on Snapchat is a sure way of attracting brands looking for product placement. Creating Snapchat filters can also get you money through downloads, and affiliate marketing is also known to earn money on Snapchat.
Facebook: It might be considered for older people now, but it still has one of the most extensive user bases among social media platforms. Starting up a Facebook page and building an audience for it by offering engaging content will attract brands to pay you to market their products to your followers. You can also decide to sell your products and services to make a profit.
Twitch: A video streaming site where you can live stream to an audience while playing video games. The most popular way of making money from Twitch is by asking your followers to make a donation as an appreciation for your efforts. If you're good at playing video games, have good commentary, and are entertaining, you can make $900 fast.
YouTube: Vlogging on your everyday life may just be the key to make $900, or maybe you love giving detailed reviews of books, movies, or pop albums. There are so many options you can try on YouTube and earn money for sharing what you love to do with the world. You can make upwards of $5,000 for a million views.
18. Get Paid to Take Pictures
Pick up your camera, snap some great shots, and explore your money-making options with these platforms.
iStockPhoto: A site offering videos, stock photos, vectors, and illustrations for sale to the public. Individuals can submit their work to the site to be added to the database and start earning cash.
Fotolia: Offers a commission for every sale you make on their platform. Suitable for amateurs to professional photographers
PhotoMoolah: Runs contests where you submit pictures for a chance to win prize money and work for leading brands.
Shutterstock: Earn up to 40$ commission for sales of your pictures on Shutterstock. The more you sell, the more you earn.
19. Get Paid to Read Emails
What's a great job for an introvert? Getting paid to read emails! These online platforms give you a chance to get paid to read emails.
InboxDollars: Get paid to read brand emails. If you're interested in their sales, promotions, or products, you can get a member discount from InboxDollars; if not, you still get paid for reading the email. Sign up for a $5 bonus!
Swagbucks: Offers a variety of tasks in exchange for rewards. One of these tasks is reading emails. You're able to redeem coins for cash or gift cards as per the number of emails you read.
InboxPays: Gives you money for interacting with any links or images sent via email. You are free to choose which emails to interact with and which to ignore. The threshold for a payout is $25.
Toluna: Offers rewards for participating in surveys, polls, playing games, and reading emails. They have a daily sweepstake where you can win 1 million points redeemable for cash or rewards.
20. Claim Top Open Class Action Lawsuits
A class action lawsuit is a lawsuit in which a collective of people with the same grievances against a product or action; file a lawsuit against the accused. These class action lawsuits often impact many people, and a lot of them go unclaimed.
There are aggregate websites that compile and show you all the class action lawsuits you qualify to claim. From receiving unwanted texts from companies, data breaches of your personal information, to the spread of misleading information, all these are examples of class action lawsuits you may qualify to claim. You can make anywhere from a few dollars to thousands of dollars.
21. Get Paid to Test Apps
If you're interested in reviewing websites, have access to a computer with an internet connection, and can speak English then you may be interested in usability testing.
UserTesting: When you sign up for UserTesting, you can earn an average of $10 per 20-minute video. The website also offers a feature called Live Conversation which pays $120 for – you guessed it – a live conversation with a customer. While this app doesn't promise a get rich quick scheme, you can certainly make $900 fast with time.
Testbirds: Get paid to review websites, apps, and video games too. Testbirds pays its users according to the difficulty of the tests. A test with average difficulty will earn you around 20 Euros. Additionally, if you find extra Bugs on a website you will get a bonus payment. It is extremely flexible and presents a great learning opportunity for people who want to learn more about IT and user testing.
TryMyUI: Pays its users $10 per test and releases its payments every Friday through PayPal. It requires users to be natural while reviewing and give their honest opinions. Afterward, a written survey is to be completed.
22. Get Paid to Watch Ads
We usually skip and block ads, but what if I told you that doing something as mundane as watching an ad could get you a cup of coffee? Keep reading to learn of four ways to make easy, fast money.
Swagbucks: This is by far the most famous website of its kind and for a good reason. The points you earn on Swagbucks can be traded in for gift cards to your favorite stores and restaurants, or they can be redeemed for money.
InboxDollars: Pays for ordinary internet-based tasks like reading emails, taking surveys, and playing games. You earn $5 for signing up and an additional two cents for logging in. It rewards you directly in cash rather than points.
MyPoints: You'll get an instant $10 when you sign up for MyPoints. Users earn points by shopping and completing surveys. The points can then be rewarded for gift cards or cash.
SuccessBux: The site will pay you to do a variety of tasks which range from watching ads to referring your friends. It has a pretty low cash out threshold, so you don't have to wait for ages before they release your money.
23. Donate Plasma
In some cities, you can make up to $900 per month if you are a first-time blood plasma donator. Not only are you helping your community by providing an essential commodity, but you're also able to make $900 reasonably fast.
24. Get Paid to Read Books
Bookworms will love this one! If your idea of a good night is cozying up in bed with a cup of tea and an interesting book, you might as well make money from it, right? Below are three websites that will give you endless new reads to explore as well as opportunities to earn cash for your next buy.
OnlineBookClub.org: Get access to thousands of free books as well as giveaways. Paid book reviews will only require you to write a summary (without any spoilers, duh!), give your impression of the book as a whole, and rate it out of four stars. Users also stand the chance to win a daily $20 giveaway.
Any Subject Books: This site loves in-depth and insightful book reviews. It hires reviewers based on need, so you can be sure the platform isn't flooded with lots of reviewers competing for work.
The U.S. Review of Books: Is always in search of professional freelance writers. To apply, email the editor your resume and samples. Although they do not disclose the amount paid per review, it's fair to assume they compensate very well based on the hiring process.
25. Get Paid to Chat Online
Remote customer service jobs have the potential to offer you a full-time career from the comfort of your own home.
Amazon Chat Support Representative: Amazon looks for customer service representatives who enjoy problem-solving and are available to chat over email or phone. The pay is $15 per hour.
LiveWorld: If you work for LiveWorld, you'll receive employee benefits and $8 – $10 per hour. Their customer service agents are expected to maintain positive relationships with customers online and protect the images of the brands they represent.
The Chat Shop: This is another home-based chat job that is based on a fixed contract.
JustAnswer: This site allows you to earn money by answering questions in your areas of specialization.
26. Sell Your Ideas to Companies
If you have great ideas and looking for somewhere to sell them, then you should check out these four companies.
3M: Being a science-based company, it's no surprise that 3M is open to innovative ideas. A submission form can be found on their website.
Dorman Products, Inc.: This company deals with hardware products and is always looking for new ideas. Monthly contests reward winners up to $500.
Henkel: Constantly searching for solutions for their laundry products, they make it easy for prospective solution-finders by listing out their challenges on their official website.
Sharper Image: A company that puts out the latest tech gadgets is bound to want fresh ideas constantly. It takes submissions quite seriously and can be a good bet to making a quick $900.
27. Get Paid to Post Ads Online
Individuals and companies are always looking to widen their reach through marketing. Thus, needing a platform to engage with and present their products/services to a wider audience. Running a successful blog will attract businesses to advertise on it while having a large following on social media will have brands paying you to post or talk about their products on your platform.
You don't need to have a large following if that's not your thing, brands hire people to work behind the scenes, managing their accounts and running ads on social media and all over the internet; all you need to know is how to run ads and tailor them to get the best results.
28. Become a Virtual Assistant
A virtual assistant is an independent contractor who works remotely and assists clients in administrative services, among other necessary duties. Performing tasks like email management, social media management, data entry work, web design, content writing, marketing, managing appointments, research, graphic design, and website administration, among other tasks.
You don't need a bachelor's degree to become a virtual assistant but can take a short online course to understand the basics. You can definitely make $900 in your first month working as a virtual assistant, especially if you're organized and leverage a skill you possess in your client's favor.
29. Rent Out Your Car
Make extra income by renting out your car on the weekends or when you're in the office and not using it.
Turo: Earn an average of $700 a month renting out your car on Turo.
Getaround: Make as much as $800 a month, hiring out your car on Getaround.
30. Sell Your Stuff
Is there something you're holding on to that's not serving you anymore? Time to let it go!
Decluttr: Pays you for stuff you no longer need or are willing to sell. They pay more for electronics, but you can sell anything from books, games, smartphones, and even LEGOs! Need to make $900 fast? Time to Decluttr!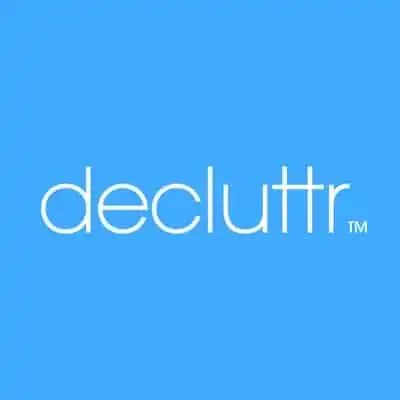 Decluttr
Decluttr will give you an instant cash quote for the unused stuff that you have laying around. They'll even give you a free shipping label to send it in. Using them to earn extra cash is a no-brainer.
START SELLING TODAY
31. Rent Out Your Room
Have an extra room in your house? Rent it out and make some money from it.
Host on Airbnb: Airbnb is the largest online directory of vacation rentals, homes, and rooms for people to occupy on a nightly basis. It's a wonderful alternative to booking hotels as people get better rates, enjoy privacy, and have an authentic cultural experience. Besides making new friends and connections, you can make upwards of $900 a month renting on Airbnb.
32. Become a Bartender or Server
Working in the hospitality industry as a bartender or server is one of the best under the table jobs that pays cash on the spot. This gig can prove beneficial as you can earn tips on top of your base salary. On a good day, you can make up to $150 in tips alone! The average salary for a bartender is around $119 per day, making it possible to make $900 in less than a month.
33. Offer to Help Friends and Family
Sometimes the best and quickest way to earn some cash is to help family and friends with tasks that need to be done. Normally, they would pay someone else to do these tasks, but you can offer to get the work done for the same price or at a discount. You'll be guaranteed long term work, and they'll be more than happy to have a familiar face help them out with tasks. It could be babysitting, graphic design, house or yard work, photography, online marketing, or they might even need a virtual assistant!
34. Negotiate a Pay Raise
Working long hours, going above and beyond to get the job done, and still not getting the recognition you deserve? It might be time to ask for a raise. I know, it sucks to ask, and it might not be comfortable, but you have to try. A majority of the time, a salary increase comes by asking. First, you establish your achievements, show how you've consistently brought value to the company, and explain why you think you deserve it. It's not going to be easy, but it's worth it if you feel like you truly deserve it.
How to Prevent This Situation in the Future
As much as making $900 fast is achievable and even exhilarating, it shouldn't have to get to a point where you desperately need it but don't have it. Here are a few steps you can take to keep your account from running on empty.
Get a separate savings account (Aspiration): You can open a savings account at Aspiration with a minimum deposit of $10. What's great about their saving scheme is you can earn daily compound interest on your savings up to 5% APY. There are no maintenance fees for the account, and you can enjoy a reasonable annual percentage yield on your savings.
Best for: bank sign up bonus
Aspiration Spend & Save
There's a good chance your bank is using your money to fund oil projects that destroy the climate. Put your money where your values are. Join Aspiration today.
Open Account
Automate your monthly savings: Having an automatic savings plan can save you the headache of looking for cash when you desperately need it. You can set up your bank account to deposit a fixed amount of your income into your savings account every month. It helps to know there's something tucked away for a rainy day.
Have a budget: A budget helps you keep track of your finances by showing you where your money goes. It's like a map of your financial activity. Knowing how you spend your money can significantly improve your money management skills. You're able to save more by cutting out unnecessary things, and you're able to plan by clearly knowing how much you intend to spend and save.
How to Make 900 Fast Conclusion
Making $900 fast is possible, but you need long-term solutions for a greater sense of financial security and stability. Having explored all these options, I hope you now know where you're going to go to start making $900. Good luck!